Why you still need estate planning even if you don't have a taxable estate
Sep 08, 2021
When you hear the words estate planning, what comes to mind? Wealth? Age? Taxes?
Many people think they need to be wealthy or getting older to care about estate planning, or that they only need to worry about it if they are subject to estate taxes.
Estate planning, though, is more than just deciding where your assets will go upon your death or saving tax dollars. Plus, there can be consequences to not taking action while you have the ability to do so.
Below, we list five questions you should be asking that illustrate why estate planning is important regardless of wealth.
1. Who can legally make medical and financial decisions for you?
Many people assume that if they're married, their spouse automatically has the right to make medical and financial decisions for them if they become incapacitated. This is not the case. Unfortunately, you might only learn this when your spouse is in the hospital and you're forced to go to court to legally obtain guardianship for them.
If you're not married, don't assume your parents have power of attorney either. Once you turn 18, your parents no longer have that authority for you.
In the end, it doesn't matter if you're married or single; you need to have legal documents designating the person you wish to have the authority to make medical and financial decisions on your behalf if you are not able to make them for yourself.
Estate planning permits you to make these decisions in advance.
2. Who will care for your minor children?
Estate planning is also critical for those who have minor children. A will can nominate guardians for minor children in the event you pass away. When appointing guardians, state law takes into account whether you're married or divorced, whether you expressed your wishes prior to your death in a will, and what your children's preferences are.
Without proper direction from you, it can get complex and result in a legal battle. For example, if both you and your spouse die in an accident at the same time without providing direction in a will, would your parents and your spouse's parents end up in a legal battle over who will take in your children?
Estate planning allows you to appoint a guardian or clearly state your wishes and avoid future conflict.
3. How do you own assets with your spouse?
According to the Policygenius Estate Planning survey, 21.5% of Americans believe everything will go to their spouse when they die. But that's not necessarily the case.
If you're married, one key consideration to plan around is whether or not you live in a common law state or a community (or marital) property state.
In common law states, each spouse owns what is solely in their name, from car titles to bank accounts. Generally, they are able to leave their solely owned property to whomever they wish in a will. By contrast, in community property states, assets acquired during the marriage are generally owned 50-50 by the spouses regardless of how the asset is titled. In either case, if any other arrangement is desired by the married couple, a written agreement can determine how those assets are owned during the marriage.
Without proper planning, assets could pass unexpectedly at the death of a spouse, under state law, such as if a deceased spouse has children from a prior marriage. It could also result in surprise tax consequences if the spouse who passed away owned the majority of assets.
What if you're not married? It's increasingly common for couples to live together long-term without getting married, but there are legal consequences to doing so if one of you dies without a will. The court will pass assets on according to state law, which typically gives the assets to the closest living family member.
Estate planning allows you to avoid or mitigate these risks and ensure assets benefit your spouse the way you wish.
4. What control do you want over the distribution of your assets at death?
A will gives you control over the distribution of assets at death but must be admitted to probate to be administered. If you're someone who wants to avoid probate, consider setting up a revocable trust.
A revocable trust not only lets you avoid probate but also keeps the trust assets private. It can provide your heirs creditor protection, too. A trust for your beneficiaries gives you greater control over what your heirs can do with assets they inherit. Ultimately, it gives you greater customization and more options, and it takes effect upon creation instead of at your death.
Estate planning involves various types of trusts that can designed to accomplish many different objectives.
5. What are the tax implications of passing your assets to your heirs or to charity?
Under current law (deaths occurring in 2021), federal estate taxes generally do not apply if your estate is under $11.7 million ($23.4 million for most couples) — note that some states do have lower thresholds.
Even if you may not have a taxable estate, you should not ignore taxes. Different asset types carry different tax implications to both you and your heirs.
For example, IRAs are tax-deferred assets, so anyone who inherits one will owe income taxes on it — unless the IRA is given to a charity. Life insurance generally is tax-free. If you want to split your assets between your heirs and charitable organizations, you could therefore employ a strategy to gift the IRA to the charity and the life insurance to your heirs.
Estate planning helps you review your assets and plan the most tax-efficient way to pass them on to your heirs.
The time to get started with estate planning is now
If you haven't done any estate planning, you should start now.
Even if you're single with few assets, you should still designate your healthcare power of attorney. Do you have a 401(k)? You should name a beneficiary.
Estate planning is a lifetime process because things do change. Getting married or divorced, having children, becoming disabled or having a special needs child — these are all significant life changes that warrant reviewing and updating your estate plan. As your goals in life change, so should your estate plan.
How we can help
Our seasoned professionals use proven tools and techniques in estate and gift planning in navigating changing and uncertain state and federal transfer tax environments. Learn more on our estate and tax planning services web page.
Author(s)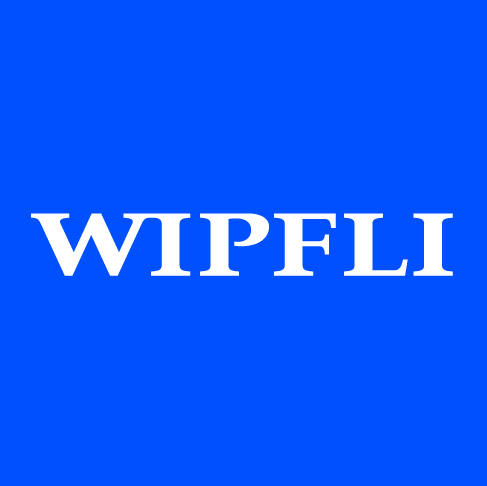 Wipfli Editorial Team