From emergency to emerging
Apr 15, 2020
From emergency to emerging
I can only suspect how you're feeling but for me, I'm starting to feel like day 10,000 of this crisis. Everyone I talk to is tired and ready for what's next. At the same time, I continue to be incredibly energized and proud of the flexibility and results coming from the organizations we serve and from my associates servicing them. What a time…
In Wisconsin, it's only day 20 (as of the writing date) since our governor issued the Safer at Home order. The reality is, we were already seeing impact many days before that and began shifting our workforce to remote and our clients to remote services. Most of us are probably in day 40 plus of heads down dealing with reactions to events, keeping our services going and our employees safe. And, I think we've gotten darn good at it.
There was a paper written in Harvard Business Review way back in 2016 discussing how Lincoln had to change his leadership style to win the Civil War. The authors found that great leaders focus on these things in challenging times:
They wisely manage the present, anchoring in purpose and values.
They selectively forget the past, letting go of old values, beliefs and behaviors that no longer serve them or their organizations.
They purposefully create the future by adopting new aspirations, values, beliefs and behaviors that enable a step-change in their leadership.
The vast majority of you have excelled in the first point. I suspect your organizations have mostly adapted to work at home and service from home methods. Take a deep breath and feel good about all the positive that has occurred. Then, recognize the choices you now have:
Wait. This event will end. I can't predict the future so let's see what happens when we get there and then I'll adjust.
Prepare. Let's imagine what coming out of this looks like for my organization and my community. Let's be ready for what is likely to happen and create our own future.
Regardless of which option you choose, you will need to lead your organization through re-integrating your employees, a new work environment, programs that no longer meet community needs, programs that will need to rapidly expand, and new expectations as our communities adjust to lay-offs, shifting employment needs, failed businesses and new opportunities. You can wait or you can prepare.
I'm going to go out on a limb and ask you to prepare. The picture I shared in this blog is the bell from the USS Arizona. The Arizona was destroyed at Pearl Harbor on December 7, 1941 with great loss of life along with numerous other ships and facilities. History has shown that the Navy likely knew an attack was coming, just not how, where or when. The choice was to wait.
However, a lesson was learned and subsequent to that, the Navy prepared. Most of the ships damaged at Pearl Harbor returned to service. Preparation (and a little luck) paid off 7 months later in victory at the Battle of Midway and victories subsequent to that. Not all the preparation was right nor was it effective. But enough was that outcomes became more assured.
Here we all are. We waited and were caught by COVID-19. We have reacted well and are getting by. Now it's time to really shine. I want to challenge you to also prepare. Reflect on the lessons learned from 2008-2010 with ARRA and what was learned. Then, let's use the days we have heading toward our new normal by imagining the new normal and owning it. Let's start to figure out what our communities will need and where we can focus to serve them. Let's get the process and systems in place for programs rapidly ramping up with new monies such as weatherization so that they can get going quickly. Let's prepare to protect the integrity of our organizations as they receive new monies by getting appropriate protections in place for fraud and malfeasance. Let's slow down programs with less need and create ones that serve a greater new need. In short, let's go!
I hear many of you agreeing and some of you wondering how to make this happen. The first thing I'll say is that you don't need a big, traditional planning process. There is no time. You do need to rapidly gather your forces (knowledge and talent) to facilitate likely outcomes and methods to master those outcomes. I'd suggest that you:
Predict your communities landscape
Understand your gaps toward that future
Lay out your rapid investments needed to improve the agility of your organization (personnel policies, technology, retraining, etc.)
Prioritize and create immediate action steps
Start now
This won't be easy. You will have to do it remotely and with expert facilitation. You will hear a lot of "I'm too busy to do this now" and you will have to use your leadership superpowers to overcome that. Your community's future and your organization's future depend on your leadership to see this and get it done.
Then, you will have to implement the changes:
Technology to facilitate better off-site work
Technology to manage site visits that are done remotely
Processes to manage remote work forces
Adjustment of office space and sites
Recognition of and processes for new health requirements
Fraud and malfeasance mitigation procedures to help programs like Weatherization ramp up quickly
Shifting and retraining of staff
And more…
Or, you can just wait. And if you do, I can almost guarantee a much more stressful and less successful outcome. You will still have to do the above only in a much more difficult environment. You will own the results either way and the choice is yours.
Just to share I believe in this too, Wipfli has worked hard to help you with today's crisis with tools such as the COVID-19 resource center, a two month free subscription to My Wipfli, remote training and more. We are investing more in creating tools to help with the action process above as well as other needs you will have in the coming months. I think we are ready. We've taken some risk to predict and manage our future by focusing on having the tools you need to best manage yours. And we'll adjust where we need to.
In my last blog I shared that we created a Today Team and a Day After team. Our time is quickly coming for the Day After team to take the lead. I believe you can be ready and I believe that you can purposefully create your future. It's time to emerge from the emergency.
Author(s)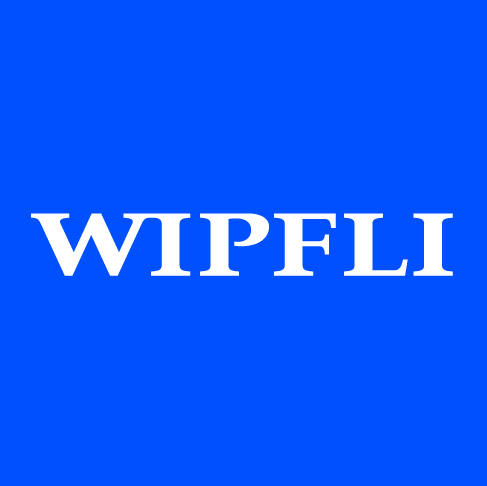 Wipfli Editorial Team