Nearly 90% of construction leaders planning ownership transition in next 10 years
Oct 13, 2021
Massive leadership changes are ahead. That's according to a new construction industry survey conducted by Wipfli LLP, an accounting and business consulting firm.
Wipfli surveyed over 365 construction company owners and C-suite executives on their transition plans, top business concerns, pandemic impact and more. And what they found suggests a growing sense of urgency to shore up transition plans.
Business leaders say age, profitability concerns and market changes are behind transition plans. And about 60% of respondents said the pandemic changed both their transition plan and their timeframe. Half of respondents plan to complete an ownership transition in the next 1–5 years, and nearly the other half (48%) plan to start in that timeframe.
It seems business leaders aren't just mulling a transition either. Nearly three quarters (73%) said their firm had been professionally valued in the last three years. And while valuations are always recommended as an ongoing "health check" and strategic planning tool, such a high number of valuations suggests owners are indeed serious about moving on.
Most owners aiming for internal transfer
Notably, only 5% of owners would like to sell to an outside third party. Overwhelmingly, owners are hoping for an internal transfer to existing shareholders (37%), family members (35%) or existing employees (21%).
And yet, while 93% are looking ahead to an internal transfer, only 68% have written, actionable succession plans in place. (Another 10% have aging plans that need updating.) That's a disconnect, as internal transfers can require long-term preparation for skill-building, financial planning and assurance that everyone is on the same page.
Early and open communication is key. If owners intend to pass their companies on to family members or internal stakeholders, they should make their succession plans known.
Being part of a succession plan can be a powerful motivator and help owners retain key talent. Transparent and candid transition conversations also ensure plans are relevant and that everyone has the best information for decision making.
Here are five pieces of succession planning advice based on the Wipfli survey results:
1. Make sure successors really want in
It's not uncommon to talk with business owners who are planning to transition the business to family members or internal stakeholders but who haven't yet discussed those plans with the intended successors. Some business owners find themselves in for a surprise when their children admit they don't want the business, or a highly compensated leader reveals they can't actually fund the transfer.
Be sure your intended successors have the knowledge, skill, desire and wherewithal to take over. Financial conversations can be sensitive, but they're essential. Do the successors fully understand the financial risks and liability they'll need to take on? And, critically, are their spouses on board?
Start talking to your advisors. Financial advisors, attorneys, accountants — every advisor you work with has a good perspective to offer on your situation and how you can not only start planning but also end up with a financially viable plan that meets everyone's specific goals.
2. Start your exit early
Transitioning a business is not synonymous with an "exit." According to the survey, about a third of business leaders (30%) want to remain active in the business after transitioning ownership. Another third intend to work part-time or consult in retirement.
When business owners start the transition early, they often find themselves reenergized, and the experience of ownership becomes more enjoyable. Part of building a valuable, transferrable business is making the owner replaceable. The first tasks owners transfer are generally those they find tedious or unpleasant. Delaying a succession plan robs the owner (and the business) of that time.
3. Build your management team
The farther in advance you can plan, the more the business will benefit — now and in the future. Developing the business's future leaders can only benefit the intended successors. And if something happens that causes succession plans to fall through, having a capable leadership bench can help ensure you have the most options if you decide to put the business on the market. A strong management team is one of the key value drivers buyers look for when making an acquisition.
By gradually delegating responsibility, owners can keep a strong hand in day-to-day operations while also managing at a higher, more strategic level. Owners can spend more time coaching employees and driving the direction of the organization, while the upcoming management team sharpens its edge on the details.
How do you know the team is ready? Owners can build their ability to step away from the business, take unplugged vacations and come in late. (Sounds good, doesn't it?) Ideally, owners will feel confident they could step away for a month knowing the firm will continue to operate, and be in good shape, when they return.
4. Pay attention to evolving needs
When identifying and preparing candidates to serve as the business's future leaders, the selection criteria are too frequently based on the business's past needs and experiences. This approach can miss consideration of how the business and its needs have changed — and how emerging issues may require different leadership skills in the future.
For example, construction leaders know they're facing a massive talent gap. According to the National Center for Construction Education & Research, a third of the construction workforce will retire by 2026. From the C-suite to the job site, the industry will be critically short of talent.
In response, many construction companies are exploring construction technology strategies, looking for ways to gain efficiency, improve safety, reduce waste and, ultimately, protect profit. This could mean that technical innovation, futurist-thinking and agility may be more important than in the past.
The industry is continuing to change at a rapid pace. This underscores the need to consider trends likely to emerge in the next decade, since these may influence the combination of skills required of the business's new leadership
5. Understand all available transition options
Just as transitioning the business does not automatically mean an exit, so too can selling the business to a third party AND transitioning equity to internal stakeholders co-exist. Talk to your advisors about recapitalization, private equity partnerships and majority and minority sales.
You may find that a hybrid sale, one that allows your intended successors to retain an ownership stake, could be the best option for you, the business and its future leaders. Certain deal arrangements can provide the outgoing owner with financial security while simultaneously supporting future leaders with fresh capital and business acumen. The right partner can accelerate growth while alleviating potential family financial tensions.
Consult with peers, financial advisors, attorneys and accountants to understand all the available transition options, and, when appropriate, encourage the intended successors to do the same.
Start transition planning now
Business transitions are more successful when built on proactive planning. Securing value for an owner's life work is not a one-time event. Only 36% of construction executives are completely satisfied with the amount of time their organization spends on ownership and management development. Following the five tips can help owners jumpstart transition plans, increase business value and provide all succession stakeholders with greater confidence that they're on track to meet their financial and personal goals.
Want to view the full Wipfli construction owner survey results? Click here to access the report.
Author(s)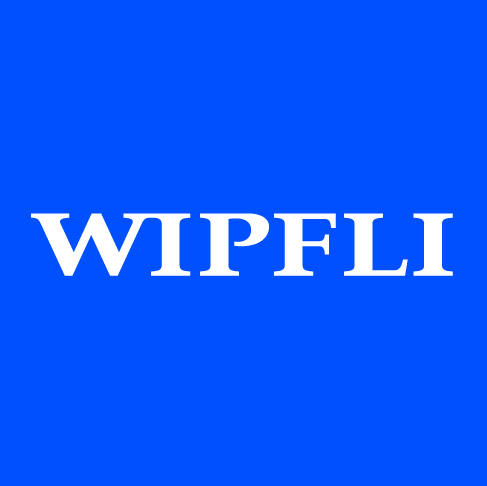 Wipfli Editorial Team