How financial institutions can learn from the past to survive COVID-19
Jun 08, 2020
COVID-19 is a crisis none of us have ever seen before. However, there are aspects that we have previously seen. For example, we saw 20%-plus unemployment during the Great Depression.
And while we don't know what all of the ramifications will be, it is likely there are some historical perspectives, particularly from the Great Recession, that could help us wade through this time.
But similar to that cycle, there have been retirements as well as new people working today who were not around, or perhaps not on the front lines, during that crisis. So there could be some benefit in reviewing history to give us a baseline as to how to possibly react looking forward.
During the Great Recession, successful institutions learned from those that were failing. By reviewing consent orders issued, institutions could identify issues causing problems, and could be proactive in addressing those items before they became their problems. As you will see, many of the items required by a consent order are simply good governance.
As you may know, each consent order is unique to the circumstances for that institution. Here are the common themes from past orders, with some suggestions as to why your institution should consider proactively addressing these items today.
Strategic plan
One of the most important items for any organization is its strategic plan. If you have one, and you should, you have probably already had to throw many aspects out the window.
Stress test the plan today. Can you truly accomplish any/all of what is in the plan as it exists? Make sure it is an "active" plan, and not just one that sits on the shelf for you to show the regulators.
If you don't have a strategic plan, why not? Every institution needs a road map, especially in today's environment.
While many organizations have informal strategic plans, it is more important today — especially in this environment — to have a formal plan, which not only addresses the financial plan, but more importantly integrates all parts of an institution's plan in one place.
Perhaps the best point for an integrated plan relates to technology. Many organizations were not as well-prepared for a work from home environment as they could or should have been.
Technology will continue to change, especially as we adjust to the new normal, and needs to be an integral part of every institution's strategic plan today.
Management plan and study
If we ever have had a time when it should be easy to determine if your management team is able to adjust to stresses, now should be that time. But while we are informally able to review management's ability to react now, a formal review should be considered to determine if management is not only adequately performing in this cycle, but also able to perform as we look to the future.
A formal management study should consider how we think management will be able to manage through change, but it should also address several other factors. Some of those factors include the following:
Does your institution have the right organizational structure for today as well as for the future? For example, do you have an organizational structure geared toward a $300 million bank, but are now at $600 million in assets?
Are members of your management team qualified for the position they are currently in, or has the organization outgrown some of your team?
Do you have a formal performance evaluation system in place? Believe it or not, many organizations even today do not have formal documented processes.
Have you addressed management succession and training in your plan, considering the tenure of current management team members?
Board participation
Is your board of directors active and aware of the current circumstances that may impact your institution?
Do they discuss and document how the institution is addressing the economic and other considerations we are currently dealing with, and helping direct the organization for its long-term health?
Do the members understand and contribute to the strategic direction of the organization and not micro-manage it?
Many institutions forget that the "M" in CAMELS includes the board, and now is a great time to remind them of their responsibility to help guide the institution and help satisfy their fiduciary responsibilities to shareholders.
Capital and dividend restrictions
During the last recession, capital was king.
Is your institution looking at the possible impacts to capital given what may be coming by stress testing your capital and updating your capital plan accordingly? Are you considering how your organization might raise capital should the recession challenge its current capital? Have you considered whether you should be paying dividends in today's uncertain environment, or perhaps the same level of dividends as in the past?
If you are buying back stock, are you doing it at the calendar year-end value, or have you considered that the value has probably decreased YTD based on the market?
If you have not already created a "war chest" of capital (cash, investments and other liquidity options) at the holding company level to provide for growth and additional capital needs, should you?
Finally, if we adopted the Community Bank Leverage Ratio, how does that impact your capital plan, considering the possible continuing impacts of the economy and a possible pending recession?
Loan losses, delinquencies, adequacy of the allowance for loan losses, concentrations of credit and lending and collection policies
In the last recession, the loan area was the largest area of concern for the regulators and typically the easiest to identify as a problem.
While we may not be able yet to recognize pending problems in the portfolio because we may be too early in the cycle (and frankly some of the government programs may be covering those problems up), there are many things that can be done to start laying the groundwork in these areas.
For example:
If you are granting concessions due to the COVID-19 situation, are you getting something in return, particularly some financial covenants, from your customers? If you are granting payment deferrals, why would you not add some covenants so that you get more frequent financial information — which could help you identify problems earlier and frankly give you an opportunity to address those problems earlier — or perhaps identify those credits you may want or need to move out of the bank?
Have you considered increasing the qualitative factors in the allowance calculation based on the unemployment rate and other economic factors?
Have you looked at public company 10Qs for the first quarter to see how other organizations have adjusted their allowances as they are looking at "life of loan" losses? Some of these organizations are also required to disclose the possible (or actual) impact of adopting CECL — what does that look like, and how might that impact your organization's capital and ALLL? Have you considered adopting it early to allow for looking forward to life of loan losses, rather than backwards to recent history, given the cycle we appear to be in?
Is your loan review grading system adequate given recent FFIEC guidance, and is your program robust enough today given where we appear to be headed? Have you considered increasing the frequency or scope of your loan review program to identify impaired or problem credits and trends related to your loan portfolio overall?
Funds management and liquidity
If there was one thing during the last recession that caused banks to be closed quickly, and sometimes with little to no warning, it was liquidity.
While there are many more liquidity vehicles in place today than there were during '08-'09, ensuring your institution has a liquidity plan, contingent funding plan and liquidity stress testing continues to be important. When was the last time you really reviewed and tested your plan?
Profit plan and budget
Most institutions have already completed a reforecast of their current year budget, given the current rate cycle, and depending on how things progress may have to revise the reforecast again before we get through the year.
Given where we are at today, should you also consider a longer-term profit plan, which would forecast the next two or three years?
While this may seem outlandish given all of the current operational things we have to deal with, consider if we stay in the current cycle and realize with some level of loan losses or other financial challenges, what might be the impact to capital in the next couple of years?
It seems it would make sense to have that understanding of a possible need today so we can adequately plan now rather than find out later and get in a crunch.
Notification to shareholders
In a consent order, which is obviously a public document, shareholders must be notified. As noted above, and regardless of the current environment, should you consider a proactive shareholder communication plan? Now seems like a great time to let them know how you are dealing with the situation and protecting their investment.
For those institutions who dealt with consent orders during the Great Recession, there was a lot of pain and suffering involved to address the issues and get the institution back on its feet. As anyone who has been through an order will tell you, if you can avoid getting into that situation, will it save your institution not only a significant amount of money but also a lot of stress.
Next steps
As we move into "uncharted" territory, every institution should consider where it can learn from past similar history. Review previous consent orders (see www.FDIC.gov, and use the search function to look for "consent orders").
Discuss these and other good governance steps at a board meeting and discuss how you can proactively address these issues to avoid the same mistakes others have made. At worst, you will show the regulators you are proactive in fulfilling your fiduciary responsibilities.
Visit Wipfli's website for our COVID-19 resource center and other valuable thought leadership information. See our articles on:
Financial institutions
Talent and strategy
Business finance
Legislation and regulation
Cybersecurity
Technology
Personal finance
Author(s)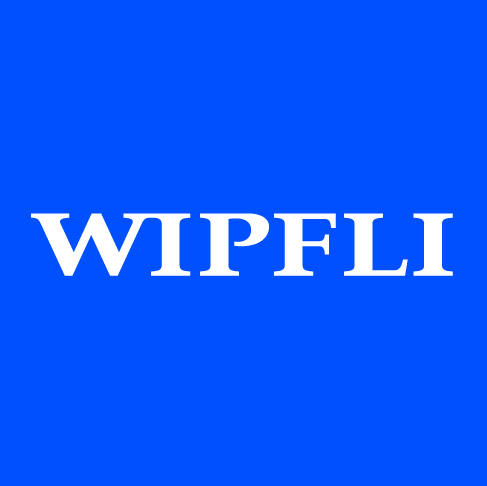 Wipfli Editorial Team