Why COVID-19 increases the need for loan portfolio stress testing
Apr 15, 2020
Have you been seeing warnings regarding increasing credit risk in the wake of the COVID-19 pandemic? Are you thinking about how and when the current health crisis will impact your loan portfolio, your earnings and your capital position?
Regulators have been concerned about these strategic issues and have tried to influence financial institutions toward a more forward-looking approach to risk assessment.
The implementation of company-run loan portfolio stress tests is a mandate of the Dodd-Frank Wall Street Reform and Consumer Protection Act (specifically Section 165(i)(2)) for all FDIC-supervised banks and savings associations with at least $10 billion in total consolidated assets. The acronym for this requirement is DFAST, or Dodd-Frank Act Stress Testing, and it was enacted in 2010.
If your financial institution is not in one of the $10 billion or more categories, the mandate does not apply.
End of story? Not at all.
While there remains no broad mandate for smaller institutions, regulatory agencies have encouraged and continued to provide guidance on using stress testing to identify and quantify risk in loan portfolios as part of efforts to establish effective strategic and capital planning processes. The encouragement and guidance aimed at all financial institutions has been consistent over the last ten years.
Loan portfolio stress testing is a risk management "best practice" that is here for the long term. If your institution has not yet ventured into this arena, now is the time to begin.
Market volatility and economic distress has occurred periodically over the centuries and will continue.
Most of you should recall the last time a financial crisis, economic downturn and rapid deterioration in market conditions affected the economic viability and financial condition of financial institutions and other businesses of all sizes.
We have climbed out of the Great Recession but are now facing another potential triggering event.
More will most certainly follow, and each may affect business segments, geographies, loan and collateral types differently. We can reasonably expect the next crisis that hits will look different than the last one.
Sound risk management practices are needed to understand and mitigate the key vulnerabilities of financial institutions.
Stress testing is one of these management practices.
The concept is not new, even for community banks. For years, we have seen underwriters incorporate a potential change in interest rates into the cash flow analysis of individual borrowers having variable interest rates or short-term maturities. Other "what if" scenarios we see tested on a transactional basis are changes in the value of collateral, decreased profitability or real estate occupancy rates, just to name a few.
Stress testing of interest rates on both loan and deposit products and matching of maturities has been applied more broadly to assist with asset and liability management.
Newer on the scene, and gaining momentum, are various forms of loan portfolio-wide stress tests, encouraged through regulatory guidance as a key part of sound risk management for community banks.
This type of testing, when incorporated into strategic and capital planning has demonstrated positive results in minimizing the negative effects of market developments. Stress tests are used to establish and support reasonable risk appetites, set limits and adjust strategies to ensure the ability to maintain adequate liquidity and capital levels.
If your institution nears or falls within the screening criteria of regulatory agencies for a Commercial Real Estate Concentration, you can expect, or may have already experienced greater insistence by your primary regulators to incorporate some form of stress testing or sensitivity analysis on at least an annual basis. Heavy concentrations of any kind in the loan portfolio, or a plan to increase a concentration level, are also good reasons to implement the practice.
Effective loan portfolio stress tests begin with your core loan system and the data fields you have populated.
The quality of your data is key to successful stress testing. When you consider how your loan portfolio might be impacted in an economic crisis, you might want to review the data being collected and consider enhancements to both the quantity and quality of the data. The Interagency Loan Data Request (ILDR) is the voluntary standardized request for electronic loan information, consisting of a total of 82 data fields for each note. Effective Sept. 30, 2013, the minimum required loan data fields is 30 for institutions participating in the process. Although not required, there are 52 additional fields that can help facilitate the segmenting and analysis of the loan portfolio.
When was the last time your institution reviewed its data download?
Portfolio stress testing uses your core loan system data to help you identify segments with similar risk characteristics or unique sensitivities to a real or possible economic stress. Various stresses can then be applied to estimate effects on asset quality, earnings, losses and ultimately capital and liquidity. Stresses should anticipate the duration and the severity of market downturns and can be expected to impact net charge-offs, non-accrual balances, the projected Allowance for Loan and Lease Losses, as well as non-interest expense.
Based on management assumptions and stresses applied to core data, the resulting information can help management understand the potential impacts, develop contingency plans and proactively prepare for critical scenarios.
How Wipfli can help
The bottom line is, even without a mandate for smaller institutions to implement portfolio stress testing, it may be just a matter of time before your regulator raises the bar.
Whether you have already received a "suggestion" from your primary regulator, or if you have been thinking about portfolio stress-testing but don't know how to get started, let us help.
Need more help with COVID-19 issues?
We're here to help you navigate the uncertainty of the COVID-19 pandemic and its impact on your people, finances and business. We have developed a library of resources in our COVID-19 resource center to help you stabilize today and prepare for tomorrow.
See our articles on:
Talent and strategy
Business finance
Legislation and regulation
Cybersecurity
Technology
Personal finance
Author(s)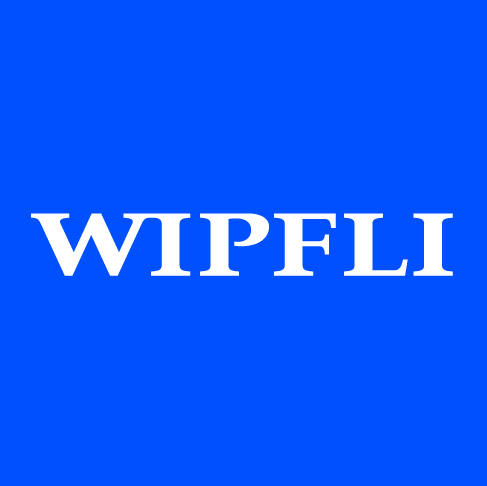 Wipfli Editorial Team