Seeking proven answers to strategic business questions.
As a high growth organization within an ever-changing health care landscape, it's likely that you are challenged by questions, such as:
Should we add a new service line?
Should we build a new facility?
Do we have a gap between our vision and our current position? If so, how do we address it?
Should we build an alliance with a larger health system or acquire a smaller, specialty practice?
We utilize a combination of market, financial, and reimbursement data to support strategic business decisions. By exploring business decisions from these perspectives, we can be confident that our recommendations to you are thoroughly supported by evidence-based data.
Some of the specific areas we cover include:
We specialize in the following service segments:
Are you concerned about the market challenges/opportunities related to new services or new markets? What are you missing in your market? Are you addressing the dynamics of health care reform with a well-coordinated plan to address the "quadruple aim" from a strategic, service delivery, and operational perspective? Contact us today to start a conversation.
Featured Thought Leader
Jane F. Jerzak, CPA, RN
With over 25 years of experience, Jane Jerzak, a partner in Wipfli LLP's health care practice, is uniquely positioned to provide strategic, financial, and reimbursement services to the health care industry. Using her clinical and financial experience, she offers health care organizations a unique way to interpret data to create solutions to complex marketplace issues.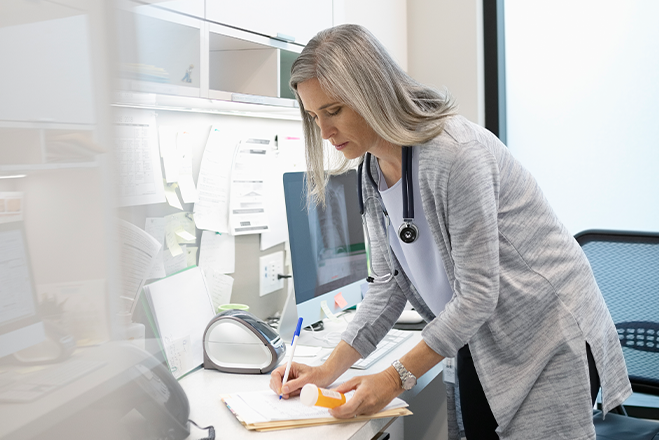 Midwest Medical Center
Tracy Bauer, President and CEO
"We were very fortunate to have Wipfli's help with the implementation of our electronic health record. They were able to provide the expertise we needed to be successful. A critical access hospital (like ours) doesn't have the ability to hire various IT and management positions, and our current employees already wear multiple hats, so to bring in the expertise Wipfli had to offer was very effective."