Roundup: Major trends and industry forecasts for 2023
Feb 02, 2023
What might we expect in the year ahead? To help you navigate the factors reshaping the economic landscape, Wipfli industry leaders weighed in on 2023 trends across a wide range of sectors, earmarking factors that drive optimism, where opportunity can be found and what you can start planning for now.
Nonprofits, governments and education
"Passion is important, but it can't pay the bills." Tammy Jelinek explores trends in funding and budgeting — with a cautionary note about an increased risk of audits — ­in the human services space. Similarly, Kathleen DuBois notes that nonprofit associations must get crafty with their available resources while still embracing new technology and prioritizing workplace culture.
Matt Schueler suggests that local governments and municipalities turn their attention toward allocating relief funding for longer-term community needs. Other priorities for 2023 include practicing inclusive leadership and finding inventive ways to leverage resources during the ongoing war for talent.
In the education sector, Andrew Mace's K-12 outlook details changes on the horizon in the battle against learning loss, teacher shortages and a host of other ripples still felt three years after the dawn of the COVID-19 pandemic. And now that nearly one million fewer students are enrolled in college than before the pandemic, Sara McKenna examines how higher education institutions might pivot to meet prospective students' needs, from addressing mental health concerns to rethinking the application process and investing in facilities.
Manufacturing, retail and distribution
While the supply chain regained a degree of stability in 2022, the consumer packaged goods sector must still anticipate (and strategize around) scaled-back consumer spending in 2023. Brad Cook and Steve Hewitt examine retail trends, including an emphasis on customer experiences and extra data security diligence.
Mike Devereux's vision for the year in manufacturing includes a lot of housecleaning: Reevaluate your contracts to ensure they're working for you, invest in your workforce and switch up your KPIs.
On the distribution side, Chris Blaylock lays out a list of actionable changes to be made in 2023, concluding that all of them are fueled by staying curious. "Curiosity delivers more nimble responses. Give your leaders time and tools to investigate complex issues and explore different, more promising outcomes."
Construction and real estate
Cory Bultinck and Dannielle Lewis offer an in-depth look at 2023 real estate trends, covering data technology, regulatory concerns and the role of new demographic shifts in your strategic planning.
While it wouldn't be much of a leap to argue that construction should expect a challenging year defined by caution and transition, Brian Bohman, Matt Gelb and Anita Mahamed report on where demand and opportunity still thrive.
Piggybacking off this, Kyle Aulerich's homebuilder outlook offers a game plan for preparing for the next housing boom. "The good news is that we may have hit bottom, and it's only uphill from here. The bad news? It could be a long, slow climb."
Financial services
Greg Foster and Greg Domareki weigh in on what might shape the insurance industry this year, including automation and creating an environmental, social and governance strategy.
Meanwhile, Michael Vaccarella, Mark Martinelli and Kevin Owens check in from private equity and report that it's time to talk about recession-proofing.
Wealth and asset managers can start 2023 by leveraging their existing strengths. Paul Lally and Ronald Niemaszyk present six valuable strategic moves for the year, along with the reminder that chaos introduces opportunity.
Wipfli recently published two new research reports detailing the results of surveys of financial institutions, finding high confidence in growth expectations. Banks with over $3 billion in assets report very high confidence for 2023, owing to new potential revenue streams and the introduction of robo-advisory services.
Our state of credit unions report details similar growth expectations for the year, with 81% of survey respondents believing their organizations will grow 5% or more this year and a decisive 95% planning to acquire another financial institution.
Other industries
All eyes on technology: While high-profile tech company layoffs continue to dominate the news cycle, Kevin Smith envisions where the affected workers may find opportunity. Additionally, the collapse of cryptocurrency giants and increasingly widespread concerns about personal privacy will fuel renewed regulatory pressure (and increased fines).
Tribal gaming operators, like most other organizations in any industry, are mired down by high interest rates and declining consumer spending. Barnaby Allen brings fresh insights around compelling promotions and bold planning.
And last but not least, the healthcare industry emerged from the first two years of the pandemic in a healthier position than many other industries, but hospitals and healthcare systems are now straining under the weight of unfavorable conditions — high demand, high labor costs, a worker shortage and the loss of stimulus funds. Kelly Arduino highlights six innovative moves to consider.
Author(s)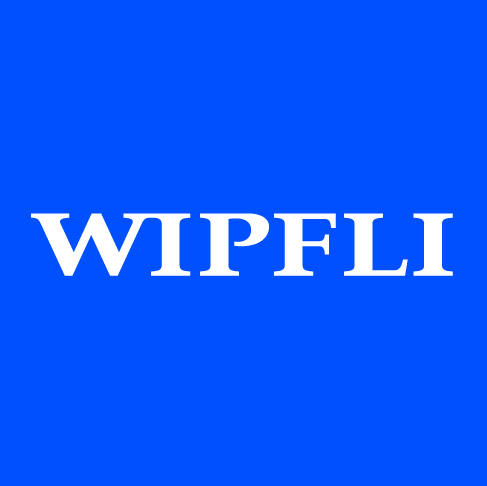 Wipfli Editorial Team
Wipfli at a glance
3,000+ associates
80,000+ clients
300+ partners and principals
Offices throughout the U.S., India and Philippines
About us