What you need to know about the Microsoft 2019 release wave 2
Oct 18, 2019

By Vince Sleep
The October 2019 release is one of Microsoft's biggest releases to date. With over 400 new capabilities, it's something you don't want to miss!
Source: Microsoft
Here are the key items we'll cover:
Many of the 2019 Wave 2 releases will happen automatically*
There are 400+ new capabilities being released
Microsoft is transitioning to the Unified interface
The Licensing Model has been completely re-done
Microsoft has new capabilities around artificial intelligence and mixed reality
*Note: Although many of the updates will happen automatically and be immediately accessible by end users, several of the new features will need to be pre-enabled or configured by an admin.
Automatic release
There are a few types of availability of features that Microsoft offers:
Public preview
Early access
General availability
Early access started on August 1, 2019 and was made generally available starting October 1, 2019. These Wave 2 updates will slowly roll out over the course of this calendar year and will proceed into next year, ending March 2020.
Source: Microsoft
If you're in North America, your automatic update will occur during a maintenance window starting Friday, October 25, ending Sunday, October 27, 2019. More regions shown below:
Source: Microsoft
400+ new capabilities
With over 400+ new capabilities being released, it's no wonder that we won't be able to cover them all. However, here is a summary of our favorites so far:
Business card scanner
Business cards can be scanned via mobile or web. The scanner will analyze the card for relevant information and automatically update respective fields in the system.
The feature also offers configuration, allowing users to select alternative fields to populate.
Source: Microsoft
Related documents tab
You can now make the related documents tab visible by default on the main form for contact, opportunity, lead and account entities.
Customize the opportunity close dialog box
We are now able to customize and add that additional information when closing an opportunity as either won or lost — now with more context than before, enabling even better decision-making and oversight.
Source: Microsoft
Anchoring error notifications
Users will be able to quickly navigate to a field on a form that has an error from a notification by simply clicking on the error message. The focus will be set on the error field, reducing clicks and improving productivity when there is an error on a form.
Source: Microsoft
High density header
Customers will have an improved experience when they open and read information for a record in the Unified Interface with increased data density and usability with the form header.
Desktop experience:
Tablet experience:
Timeline wall filter improvements
Filtering activities will now be simple and easy to use. It will include multiple filter options, and data and times will be clearer and easy to understand.
Since we aren't able to get through all 400+ new features, below is a list of links where you can learn more about the new features being released in all their different segments.
Planned capabilities for Dynamics 365 and Power Platform:
Dynamics 365
Power Platform
Below is a look at the new features planned to be released for Dynamics 365 Sales. The Feature description is listed in blue, Enabled For describes who and how the feature is released, Public Preview indicates whether or not a preview is available, Early Access indicates if the feature was eligible for early release and the General Availability shows when the feature will be automatically enabled.
Source: Microsoft
What about legacy client and on-premises users?
In short, no part of the 2019 Wave 2 release will be available to these systems. Microsoft officially announced in September 2019 that the legacy web client will no longer be available starting October 1, 2020. Learn more about this announcement in another Wipfli blog here.
How to transition to the Unified Interface
Microsoft knows transitioning to an entirely new interface will be challenging. This is precisely why Microsoft has made such a vast amount of information of how to initiate such a transition readily available to us.
If you are ready to start the process of switching to the Unified Interface or have already begun, you may find the following resources valuable.This PDF is an overarching guide of how to go from Chapter 1 (Initiate) to Chapter 4 (Optimize).
Individual guides stepping through each chapter can be found in PowerPoint form here:
Licensing changes
Effective October 2019, Dynamics 365 is moving from multi-application, one-size-fits-all Customer Engagement (CE), Unified Operations (UO) and Dynamics 365 Plans to focus efforts on the licensing of individual applications. You could see this as a sort of a la carte licensing.
A la carte licensing allows you to subscribe to the applications that align with your functional roles and scenarios, adding or removing applications as your company grows and changes over time.
Dynamics 365 subscribers may continue using PowerApps and Flow to extend and customize their Dynamics 365 applications. However, Dynamics 365 Enterprise licenses will no longer include general purpose PowerApps and Flow use rights.
CE, UO and Dynamics 365 Plans will no longer be offered.
Individual Dynamics 365 CE and UO applications will be available for subscription as Base and Attach licenses (see details below).
Finance and Operations will be split into two individual applications: Supply Chain Management and Finance.
Base and Attach License pricing* (Per User Per Month, except for Marketing which is Per Tenant Per Month):
Source: Microsoft
How it works
First, subscribe to a Base license for each Dynamics 365 user within your organization. Then, for users who require more than one application, add one or more Attach licenses to each Base license. For example, if you have an individual user who requires both Sales and Customer Service Enterprise application functionality, you may subscribe to the Sales Enterprise Base license for $95 and add the Customer Service Attach license for $20. The total per user per month (PUPM) rate for this user is $115.
If you would like to subscribe to both a Base and an Attach license for a user, you must subscribe to the higher priced application as the Base license. For example, if you would like to subscribe to a Retail license and a Customer Service license for a user, you must subscribe to the Retail license as the Base license ($180) and the Customer Service license as the Attach license ($20) for that user, for a total of $200 PUPM.
Artificial intelligence and Mixed Reality
Microsoft has declared their dedication to becoming a world leader in the field of artificial intelligence — and this release does not come up short in supporting that claim.
During this release, Microsoft has added Sales Insights and Customer Service Insights to their list of AI offerings. See the full list below:
Source: Microsoft
As if artificial intelligence wasn't innovative enough, Microsoft has invented a new product stack they call Mixed Reality. Mixed Reality offers a slew of buzzwords like augmented reality, virtual reality and holographic models, and it even uses future Microsoft products like Microsoft HoloLens and your very own mobile device capabilities.
Source: Microsoft
Below are the overview videos of each Mixed Reality offering:
This post should serve as a comprehensive, yet not exhaustive, guide to conquering Microsoft's 2019 Wave 2 Release.
How Wipfli can help
We can work with your team to analyze the effect of the Microsoft October 2019 release changes, plan your transition and prepare your team. Contact us to get started.
If you'd like to learn more about how Wipfli can integrate your people, processes and data with Microsoft 365 Dynamics, visit our web page or watch our free webinar.
Author(s)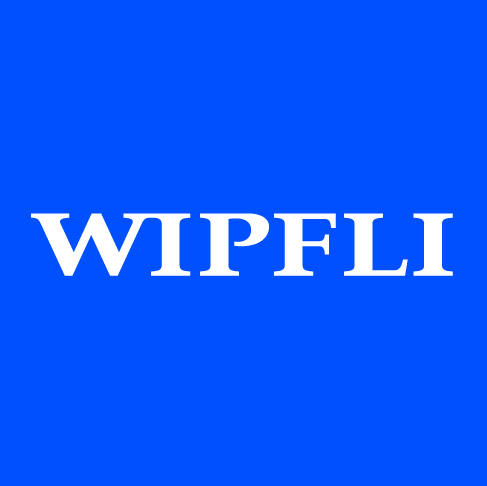 Wipfli Editorial Team