The Microsoft Dynamics 365 April 2019 Release Is Coming: Here's What to Expect
Feb 20, 2019

By Riley Campbell
Starting in April 2019, the Microsoft Dynamics 365 update will be applied to all online environments. This means all users will be on the latest version and a consistent update schedule. From now on, major updates will be released every April and October.
The April 2019 update includes hundreds of new capabilities across sales, marketing, customer service, portals, field service, project service automation, finance and operations, talent, retail and business central. Here are a few highlights:
Artificial Intelligence
The April release is evidence of Microsoft's continued investment in artificial intelligence (AI) capabilities. AI for Sales and AI for Market Insight represent notable upgrades.
On the sales front, managers can use predictive forecasting to leverage AI-based models to accurately predict team revenue. And with call-intelligence capabilities, managers get insight into customer sentiment, keywords and conversational KPIs. This means sales managers can provide targeted coaching to their sellers and improve how they engage with customers.
On the marketing side, AI for Market Insight enables business users to gather actionable insights based on what consumers say, seek and feel about their brands and products online. Data analytics get more powerful with this release, linking Bing search data with information on social media.
Dynamics 365 for Marketing
Microsoft is making a variety of updates that help personalize marketing, simplify customer onboarding and better optimize for target segments. Personalized marketing, for example, now extends to landing pages with the ability to provide personalized content to known visitors.
The April 2019 release will allow better integration with other tools, allowing marketers to use their own content management system to submit information directly via forms and to set up event pages or landing pages.
This update also allows marketers to add mixed-reality content to emails and marketing tools and further enhances social media integration.
Dynamics 365 for Customer Service
Microsoft is adding live chat as a channel for customers to seek real-time support. The update also includes SMS support so customers can receive automatic notifications and engage with support agents at their own pace.
Knowledge-base enhancements make it easier for contributors to build an organization's information base by enabling standard templates for common content like FAQs and how-to articles. Analytics tools will help identify usage and gaps in the knowledge base.
The Omni-Channel Engagement Hub (released in preview in October 2018) will become generally available, covering multiple communication channels, including phone, email, web, chat, social and SMS. New functionalities include optimized multi-session capabilities, helping agents work on multiple customer issues at the same time. Various enhancements improve usability and productivity, including extensibility of case resolution dialog, improved UI density of case form and usability of the SLA timer.
Dynamics 365 for Field Service
In terms of field service, Microsoft is adding the next level of integration with IoT Central. This enables a variety of enhancements improving alert and scheduling capabilities.
For customers: Self-service scheduling via a portal will enable customers to schedule service at their convenience.
For managers: A new dashboard will provide optimization insights to help service managers and dispatchers evaluate resources and usage. Time-tracking capabilities ensure more accurate accounting for technician time, which helps calculate costs and revenue.
For technicians: Microsoft added embedded internet of things (IoT) data, inspections and time-entry capabilities to the field service mobile app. Inspections capabilities enable technicians to quickly and easily account for a checklist of items to meet process, safety or regulatory requirements.
Dynamics 365 Portal
With the portal platform, organizations can extend the features and capabilities of Dynamics 365 to external stakeholders. Enhancements include a self-service diagnostic tool to detect and troubleshoot portal issues and a new maintenance mode capability to allow organizations to display maintenance messages on portal.
Ongoing enhancements are underway to improve extensibility and integration with other Microsoft services. With the April release, portal users can now access data stored in external apps by using client-side API call secured via OAuth Implicit Grant Type flow. And, organizations using Common Data Service (CDS) for Apps can connect a portal to their CDS for Apps organization.
Microsoft Power Apps
App makers can build higher-quality apps more easily while still supporting advanced enterprise and administrator requirements. Platform and tooling updates focus on introducing new capabilities and simplifying existing concepts to improve maker productivity.
Business Intelligence
With Power BI, organizations can glean insight from their data and distribute that information across their team. Microsoft's goal is to help organizations create data cultures in which every employee can make decisions based on facts, not opinions.
To that end, Microsoft is focused on simplifying and streamlining the user experience to increase user adoption across the organization. Feature enhancements here include personal user bookmarks, commenting capabilities on reports and the ability to create drill-down reports.
For large-scale, enterprise-wide BI, enhancements enable enterprise-grade semantic models and worldwide scale. Data preparation is simplified with reusable data-prep, big-data scale, Common Data Model form within Power BI and extensibility through Azure data services.
Finally, new capabilities allow Power BI users to become "service app creators" to package analytical content to be deployed in other Power BI tenants.
The Release Is Coming — What Can You Do?
Wipfli works with our clients to plan and prepare for Dynamics 365 releases. Make sure your release goes smoothly and learn more about how you can take advantage of new product features and platform capabilities.
Contact us for advice and support and get more from your Dynamics 365 system.
Author(s)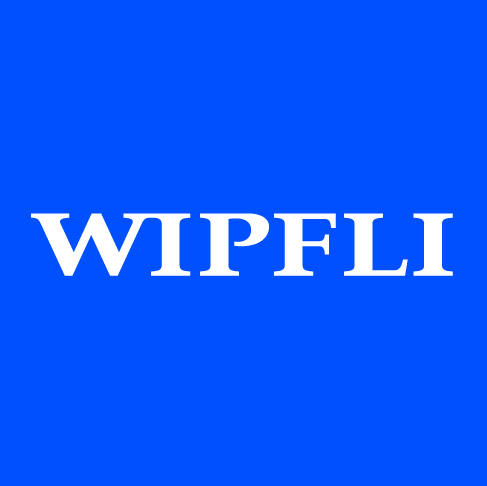 Wipfli Editorial Team