Top new features in 2021 release wave 1 for Microsoft Dynamics 365
Apr 20, 2021

By Vincent Sleep
Microsoft is releasing its 2021 wave 1 for Dynamics 365 starting this month through September.
Included below are Wipfli's favorite features from the newest release for the Power Platform and Dynamics 365 Sales, Marketing and Customer Service. We've also put together a summary document highlighting the changes, the business value of each change and how to enable the change, which you can access here.
Power Platform
Improved global relevance search experience on desktop and mobile: Starting Monday, April 26, the global search will move front and center and appear as a search bar prominently within the top screen navigation. Users can view recent records, see search results display as they type and view results in a more organized manner with improved ranking and grouping. Users will also be able to easily execute quick actions such as call, assign or share on records in the results. Click here to learn more.
Record merging enhancements: To allow for a more efficient merging process, all users will be able to merge immediately once duplicates are detected and compare only the conflicting data between the two records by clicking "View fields with conflicting data." Click here to learn more.
User experience (UX) improvements on Dynamics 365 for phones and tablets app: Users will see many small changes in the Dynamics app, such as the ability to create records directly from an empty grid, improved searching and sorting on list views and more discoverable form tabs. Click here to learn more.
Dynamics 365 Sales
Engage in a Microsoft Teams chat from within Dynamics 365: Users can view Microsoft Teams chats relating to the Dynamics 365 record, within a Dynamics 365 application. Other chats, including Most Recent, can be seen while in the app and engaged with in the context of the Dynamics 365 record. Click here to learn more.
Never miss a detail in your customer engagements: Any phone call made from the Dynamics 365 Mobile app will be transcribed and ready to review at the closure of the call. The transcription will be intelligently placed within the timeline of the correct record, automatically. Action items will also be captured and highlighted for the seller to review. Click here to learn more.
New workspace experience that is engaging, intuitive and accessible from Sales hub and other custom apps: Dynamics 365 will be releasing a brand new Deal Manager Workspace, which will allow users to quickly and efficiently view their opportunities, while seeing in-line data with the new record side panel equipped with full editing abilities. Click here to learn more.
Dynamics 365 Marketing
Improve journey effectiveness with a new set of built-in analytics dashboards and cross-journey insights:Evaluate the effectiveness of journeys against your objectives, troubleshoot journeys by identifying areas of friction, discover what is working so that you can amplify or recreate the same approach elsewhere and understand the effectiveness of various channels of communication. Click here to learn more.
Create and send SMS messages to any mobile phone: The SMS message channel includes transactional and marketing SMS and MMS messaging via toll-free numbers and short codes. There's an option to purchase or use existing phone numbers across select regions in North America, United Kingdom and Ireland. Craft an end-to-end experience with personalized messages inside the SMS editor and orchestrate timely delivery to mobile users. Click here to learn more.
Real-time, event-based customer journey orchestration: You gain an intuitive customer journey designer optimized for event-based journeys. Journeys are triggered in real time so you can respond to customers immediately. You can automatically add or remove customers from a journey based on their actions, personalize the experience for every customer based on their actions during the journey, create dynamic schedules for sending messages based on type of customer actions, and create journey branches that remind customers to perform an action and merge back to the main journey once the customer performs the action. Click here to learn more.
Dynamics 365 Customer Service
Improved embedded analytics for customer service managers: The redesigned reports include many changes to help supervisors get a comprehensive view of key metrics (such as volume, CSAT and sentiment) over time to understand how agents and queues are performing. New key insights cards provide a glimpse into notable trends on core metrics and topics that are important for a supervisor to investigate further in the comprehensive reports. Agent-focused views surface core metrics in order to better understand the primary areas an agent worked on and where the opportunities are for coaching. The reports will also include the ability for supervisors to automate topics to Power Virtual Agents bots. Click here to learn more.
Call transcription and real-time sentiment analysis: Call transcription converts a phone conversation into written words and stores them as plain text as the call is in progress. Sentiment analysis, built on award-winning AI, tags a sentiment on the top of a conversation and is constantly updated as the conversation evolves. Both call transcription and sentiment analysis are included out of the box with no additional setup or configuration. Click here to learn more.
Configuration enhancements for timeline in the new form designer: Administrators need configuration options to enable maximum agent productivity and minimize distractions. In this release, the enhancements to the timeline configuration include the ability to select default filters to apply on the timeline, remove unnecessary filters and visually configure fields and labels on each record type. Each instance of the timeline control can be configured independently. Click here to learn more.
How Wipfli can help
Let Wipfli work with your team to analyze how Microsoft's April 2021 release impacts your D365 environment. We can also help you plan your transition and prepare your team. Contact us to get started.
Sign up to receive additional Dynamics 365 information in your inbox, or continue reading on:
Author(s)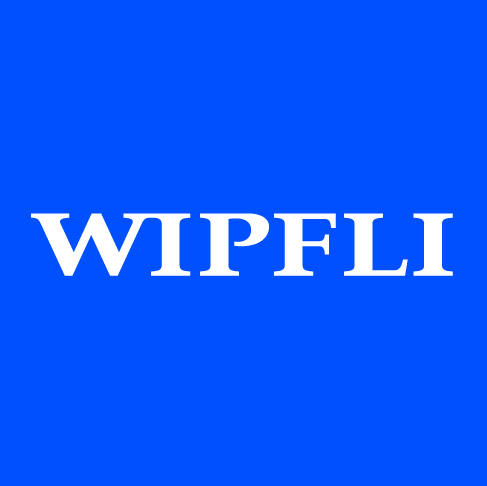 Wipfli Editorial Team