4 options to sell or transition your dental practice
May 11, 2021
Healthcare
When it comes time to sell or transition an independent dental practice, many dentists know they want the sale to fund their cash flow in retirement. However, many are unsure of the actual value of their practice or what sale option would best meet their retirement goals.
It's also important to note that while dentists do have a range of transition options to choose from, the buyers for a dental practice will likely be limited to the following buyer types: individual dentists or dental consolidators/private equity. Dental practices in many states are governed by the corporate practice of medicine, which prohibits corporations or individual investors from owning a dental or medical practice if they are not a dentist or medical physician. This also means that dentists must sell their practice to another dentist or to a dental organization. Selling or leaving your practice to your children isn't an option (unless they practice dentistry).
So, what options do you have, and what are the pros and cons of each? Let's dive in.
1. Sell your practice to a dentist you've brought on as an employee
Pros: This option provides you with a good amount of flexibility and allows you to transition on your own timeframe. You can transition as gradually or as quickly as you desire.
You also have a range of options for the sale. You could do a stock sale, which has the added benefit of better tax treatment on the sale. You could do an installment sale where you receive payments over a period of time. You could even sell a percentage of the practice at first and then sell the remainder at a future date.
Read more: 3 ways owners can sell their business to employees, children or other "insiders"
Cons: If you don't already have another dentist in your practice, you have to spend time recruiting one and training them to be able to take over after you retire. You'll spend more money upfront since you're employing them and thus paying their salary. (If your practice has a high volume, this won't be as much of a con, as they can take on excess patients.) Note that it may take time to find the right person to transition to, and there's always the risk they might leave your practice for another.
One of the biggest cons is that you may not get the highest and best price with this option. Selling to another dentist means they probably don't have the money up front to buy your practice. However, as mentioned in the pros list, you do have a range of sale options to help overcome this challenge.
2. Sell to a dentist outside your practice
Pros: You'll likely be selling to a more established dentist, which means you won't have to spend much time up front training them, and that makes for a quicker transition. An added bonus is that they might already have an existing patient base they can bring with them.
Cons: Like with the first option of selling to an employee, financing is a question here, too. Will they be able to get the financing needed to purchase your practice? Consider leveraging one of the sale options we mentioned above to help ensure the outside dentist can afford to purchase your practice, and you can still meet your financial and retirement goals.
3. Sell to a dental service organization (DSO)
Pros: This is the option that's most likely to net you the highest sale price. It's also easier to accomplish the transition because you don't have to recruit an associate dentist or spend time finding the right outside dentist to sell to.
Selling to a DSO can also take away the administrative burden of running a dental practice, and it can provide higher reimbursement due to the existing contracts they have in place. You may be wondering, why are these last two benefits if you plan on retiring? Well, that's where we hit our first con. You won't be able to exit right away.
Cons: DSOs typically require you to stay employed for a period of time (typically 1-2 years after the sale) until they can bring someone on board to take over your practice. You'll be required to follow their processes and procedures, which might include replacing software and equipment.
Also, the DSO might only pay you part of the sale price up front — let's say 60% — and roll the other 40% into stock ownership or into an earnout. An earnout is when the seller is paid a higher purchase price, but it's contingent on the earnings of the business over a time period. If the business doesn't achieve the financial target, the additional proceeds are not paid out.
4. Keep ownership of your practice but gradually transition work to others
Pros: If you stay as the owner of your practice but bring on another dentist and gradually transition your work to them, you gain the benefit of a long-term income stream. This option is especially attractive to dentists who, even if they are in their 60s, love their job and aren't ready to retire. It also means you don't have to cede control of your practice to a DSO. You can also eventually make the decision to sell your practice.
Cons: Because you're transitioning out of the practice without selling it, it's not going to give you that big influx of cash that the other three will. It can also potentially diminish the value of your practice if you do eventually decide to sell it. Your patients might start going to another practice if you start reducing your hours. There's no guarantee they'll stay with whatever dentist you've brought on board to take over your hours.
How to tell if you're ready to start transition planning
Before you begin considering your sale or transition options, you first have to identify the goals of that transition. Your ability to retire will directly impact which option you choose.
Do you need a high sale price to fund the lifestyle you desire to keep up in retirement? Do you have other assets that can supplement your income? What if the value of your practice isn't as high as you thought? Do you own the building your practice is located in? Answering all these questions will lead you down the path toward making the most informed decision.
We've helped dozens of dentists work through their goals, create a financial plan, value their practice, and facilitate a transaction or transition. We can do the same for you when you considering selling a dental practice. Click here to learn about Wipfli's business valuation services.
Author(s)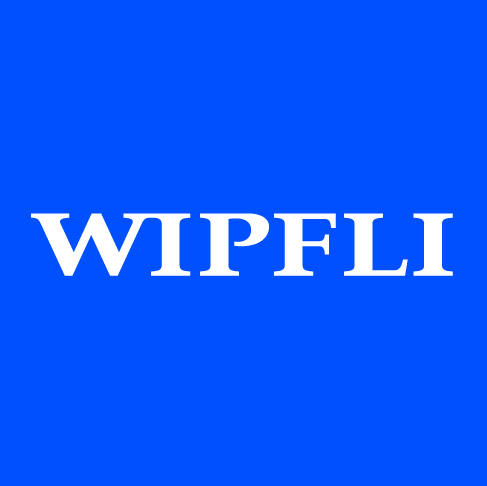 Wipfli Editorial Team