Health Care Trends and Issues for 2014
Dec 31, 2013
As we stated in last year's Trends article, we believe that for the next several years the overarching trend and strategy for health care delivery systems around the country will continue to be clinical integration across the care continuum as efforts and incentives to achieve the Triple Aim—bending the cost curve, delivering an exceptional patient experience, and improving population health—will accelerate. While the pace will vary from market to market, particularly between rural and urban areas, common challenges will be faced, and tactics will be pursued. With that as a backdrop, below are what we believe to be key observations and trends for 2014:
Consolidation of independent hospitals into larger health systems will continue to occur. This will be driven by the need to access capital to upgrade facilities, improve economies of scale, enhance negotiating power with vendors and payers, and capture physician specialties— particularly primary care—that are already in short supply.
Similarly, hospital-physician integration will continue at an accelerated pace, particularly in rural markets where favorable reimbursement currently encourages hospital employment/affiliation with its medical staff. In turn, physician compensation plans will continue to evolve to incorporate an increasingly larger portion set aside for nonproduction incentives, given that physicians are the key drivers of cost, quality, and patient satisfaction.
The focus on care and payment across the continuum is also providing incentive for unrelated acute care and postacute care (PAC) providers to establish formal and informal relationships through joint ventures, clinically integrated information systems, and work teams to reduce readmissions and establish clinical pathways across provider types.
Demonstrating "value" will become a growing reality. Hospitals must understand how much it costs to care for their patients while tracking quality measures. Organizations such as Denver-based Center for Improving Value in Health Care (CIVHC) have developed metrics around the Triple Aim for adoption by both payers and providers.
Intensified pressure to reduce reimbursement for small hospitals will continue, as reflected by renewed attention and efforts by the Obama Administration to reduce Critical Access Hospital (CAH) reimbursement to 100 percent of reasonable costs, eliminate CAH designation for facilities located less than 10 miles from another hospital, and eliminate cost reimbursement for CAH swing bed services.
Elimination of cost reimbursement for CAH swing bed services would likely benefit rural skilled nursing facilities. Rural skilled nursing facilities often compete with CAH swing bed programs and could see their Medicare volumes spike if CAHs downsize or eliminate their swing bed programs.
Providers will continue to be challenged to put data into an actionable, usable format as opposed to its current wasteland of "cut and paste" information. Now that a majority of providers have EHR systems, developing fluid health information exchange and transporting meaningful metrics across a broad bandwidth of affiliated providers will be essential.
Inpatient utilization will continue to decline across all age cohorts (even among Medicare age). The decline will be gradual, however, and not "fall off a cliff" as many would believe. Longer-term, inpatient services will be reserved for the "sickest of the sick." Accordingly, structured planning efforts will be needed for intensive care and more care being provided in the outpatient setting (e.g., clinical decision units, etc.) in light of Medicare's stringent admission rules. There will be continued investment in growing and expanding outpatient services/facilities, including a focus on specialty centers like orthopedics/neurology, cancer centers, and women and children.
Clear strategies will be needed to secure volume in the health exchange marketplace to include contracting strategies that tie a portion of reimbursement to areas unrelated to volume. This will require providers to establish closer relationships with key payers to share data and develop metrics around quality, cost, and patient satisfaction.
Health systems will increasingly focus on providing consumer/patient education as well as on facilities and resources that promote healthier living styles, including wellness/fitness centers that are fully integrated with other outpatient service offerings (i.e., nutritional education, sports medicine, PT/OT services, and behavioral health).
There will be increased proliferation of outpatient birthing centers that rely on midwives to deliver babies outside of the traditional hospital setting as a result of increasing empirical evidence that this practice reduces C-section rates (which in turn reduces cost) without sacrificing quality.
With the focus on care across the continuum, hospitals, physician groups, and home health agencies will increasingly compete with skilled nursing facilities for postacute Medicare patients needing short-term rehabilitative services.
PAC providers including skilled nursing facilities and home health agencies will continue to struggle with inadequate reimbursement from Medicaid programs, which often accounts for 60 to 80 percent of their revenue.
Trends toward home- and community-based services as well as more competition for profitable Medicare services may result in lower nursing home utilization levels. This is not unlike what hospitals have experienced for years with the downward trends in inpatient days.
The need to bend the cost curve has finally become an inescapable reality with many of the key stakeholders including payers, providers, and employers. Legislated entitlement reform notwithstanding, significant efforts are underway in the private sector to ensure traction toward "crossing the chasm" from volume to value and quantity to quality. With payers and employers pushing for increased accountability for the quality and efficiency of the care delivered, the goal of every health care provider will and should be to create a measure of indispensability in their respective markets.
We hope you have found this discourse helpful as you face the many challenges and opportunities that will undoubtedly arise in 2014 and beyond. On behalf of all of us at Wipfli LLP, we wish you a satisfying, healthy, and prosperous New Year. We look forward to assisting you to help ensure that is indeed the case!
Author(s)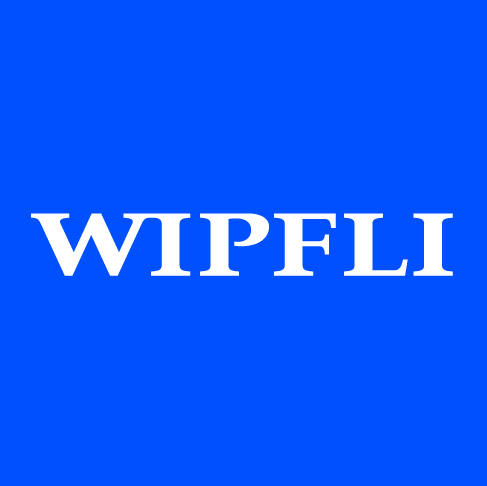 Wipfli Editorial Team