Multifaceted Benchmarking Clinical Quality and Integration
Sep 03, 2015
Previously, benchmarking for senior living facilities was just about the financials. Today, benchmarking consists of so much more than financial numbers.
In this continuing article series, we will explore the four critical benchmark categories senior living and post-acute providers must address in order to succeed in today's wildly dynamic marketplace (and that's putting it mildly).
Perhaps no category undergoes greater scrutiny from providers and the public than clinical quality and integration—a category that's defined by multiple factors.
For instance, do you know what clinical quality and capabilities payors and health systems are looking for in their post-acute partners? How important are factors like 24-hour admissions and electronic clinical integration? Are turnover rates a crucial point of reference? Where does facility appearance rate? Your facility must identify the factors that matter to area providers and benchmark them.
Performance Metrics Are Here to Stay
Hospitals are already impacted by quality metrics, and such metrics are expanding for all provider types with a correlation to reimbursement rate—a move that is now expanding to skilled nursing facilities (SNFs). Medicare reimbursement penalties are currently in place for "poor" quality metrics, and reimbursement is reduced for "inefficient care."
Given their motivation to increase reimbursement, Accountable Care Organizations (ACOs) are increasingly focused on the relationships between hospitals and SNFs and in improving care processes. As a result, ACOs and hospitals are tracking SNF metrics to determine which facilities to include in care networks. Among the metrics most often being tracked are:
Readmissions (all causes).
Emergency department visits within 72 hours of admission.
Survey violations.
RN staffing levels.
Length of stay compared to expected length of stay.
SNF discharge home with home care.
Primary care visit scheduled post-SNF discharge.
Patient satisfaction feedback.
Therapy management.
Therein lie some of the key factors you should consider benchmarking. Keep in mind, hospitals in every community also analyze their data for opportunities to improve quality care, and are creating their own credentialing systems. Therefore it's most important to identify and benchmark those quality factors that matter most to your community's providers.
Clearly, both ACOs and hospitals are looking to partner with the best SNFs in their communities. And they're turning first to existing tools to find them.
Aim for the Stars
The Five-Star Quality Rating System created by the Centers for Medicare and Medicaid Services (CMS) is currently a popular measurement providers use to seek out the cream of the SNF crop. The components of the comparative system— ratings for health inspections, staffing, and quality measures— are a sound place to begin your benchmarking efforts against others in your geographic region.
Among the rating system's quality measures are metrics for long-stay and short-stay residents.
Examples include: Long-Stay Residents
% of residents whose need for help with ADLs increased
% of high-risk residents who have pressure sores
% of residents who had a catheter inserted and left in their bladder
% of residents physically restrained
% of residents with UTIs
% of residents with moderate to severe pain
% of residents with one or more falls with major injury
% of residents receiving an antipsychotic medication
Short-Stay Residents
% of residents with pressure sores
% of residents with moderate to severe pain
% of residents who newly received an antipsychotic medication
Like the industry itself, changes to the Five-Star Quality Rating System metrics will continue, and new quality measures are expected in 2016. Among them are measures regarding rehospitalization (readmission to the acute care setting, visits to the emergency room), and discharge to the community.
In order to leverage true quality, however, the goal must be to coordinate patient care and position participants for optimum success. Enter clinical integration.
Ensuring Quality
Through Clinical Integration Clinical integration is changing the nature of health care. According to a definition by the American Hospital Association, it is the "coordination of patient care across conditions, providers, settings, and time in order to achieve care that is safe, timely, effective, efficient, equitable, and patient focused."
Clinical integration serves as the framework for contracting as an ACO and for other risk-based payment systems. And it's adding a quality (and outcome) expectation to the service delivery model.
Systems of care and ACOs understand that care transitions, particularly from hospital stays, create a very high risk for system failure. Thus, a number of health systems are looking to integrate SNF networks into their post-acute strategies to reduce fragmentation and redundancy of care, improve discharge planning, and decrease hospital length of stay and unnecessary readmissions. In the process, they're impacting SNF care without actually owning such facilities.
Prove It
In order to be attractively positioned with ACOs and hospitals in this era of post-acute care, SNFs will need ongoing benchmarking data, proving again that clinical quality and integration go hand in hand. Begin by identifying the most significant benchmarks in your community and then establish goals and make improvements. Do this and you will be competitively positioned to market your quality and outcomes to your community providers.
Author(s)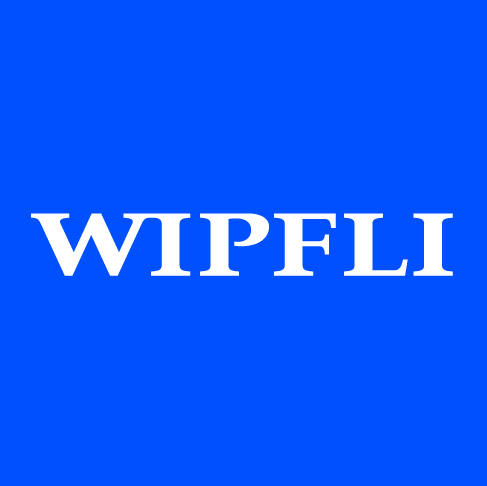 Wipfli Editorial Team