6 Benefits of Streamlining Your Open Enrollment Process
Jun 10, 2019
As an HR professional, you know how much of your time open enrollment takes. The process is not only far longer than the average employee realizes but also far more work. But how much time and effort it takes your team is dependent on how your organization tackles open enrollment.
Consider the typical process: First, you go through your benefit options with your insurance broker and determine if you're satisfied with coverage and service from the current plan year. If not, you request, receive and review bids from carriers, often waiting quite a while for those bids to come back, and then select a carrier.
You must then communicate with your employees what's changing and what their options are (as well as answer their questions) and, finally, generate and distribute enrollment forms. You will probably also generate a lot of materials to communicate employee options, such as a list of which providers are in network for a specific health insurance plan.
Then, after employees make their choices, you provide the insurance carrier with the enrollment information and update deductions in your payroll software.
How to Streamline the Open Enrollment Process
That's the typical process. Where it gets complicated is in the level of manual work versus automation. If your employees make their selections via paper enrollment forms, your HR team must use their time to distribute the forms, collect them, interpret employee handwriting and then manually provide the insurance carrier with the enrollment information. Updating deductions is also a very manual process that can lead to errors and time spent either reviewing everything with a fine-toothed comb or doing rework to fix the errors whenever they're found.
Yet with today's technology, an HR team can save days of work by automating many of these processes with a human capital management (HCM) system. This type of software has built-in benefits management. Below are the top six benefits:
1. Remote Access
As cloud-based software, an HCM tool lets organizations upload documents into the system, such as the benefits presentation or compliance documents, for employees to access at anytime, anywhere. You can also link to the carrier's website where employees can see which providers are in network.
This remote access allows an employee can sit down with their spouse, look at options and make their elections online. No longer do they have to worry about keeping track of paper or accidentally forgetting their benefits information at the office when they wanted to take it home to review.
An HCM tool also gives them the option to review as much or as little information as they want, since everything is in the system for them to access. Employers don't have to worry about making dozens of paper documents available for each employee.
2. Time Savings
Since employees make their selections online in the HCM tool, your team no longer has to spend time collecting forms, reviewing and interpreting them, and potentially hand-keying information into spreadsheets (depending on how you typically deliver enrollment information to your insurance carrier). The HCM software organizes everything automatically, which makes it quick and easy to export selections and other information from the system and upload it into the carrier portal.
What's more, a fully integrated HCM software solution will also automatically update deductions in payroll, saving even more time.
Also consider that some of your employees may have health concerns in their family, and they depend on good, thorough information on what health plans will cover and cost. If your team cannot organize and get this information out in a timely manner, it could lead to employees making a rushed choice at the last minute and then needing to go back and change it later. An HCM system keeps you organized and gives you the time you need to collect and present the necessary information to employees.
3. Increased Security
You can also save time at the start of the open enrollment process. A quality HCM system allows you to set security levels based on individuals and groups, limiting their access to certain pieces of information. This means you can give your insurance broker access to your HCM system without worrying that they'll be able to access more confidential information. They can then pull the census information they need to go to bid, saving your team from spending the time needed to gather that data.
4. Total Compensation Reports
An HCM system also gives your organization an easy way to share total compensation information.
Many employees are unaware of how much their employer contributes to the cost of their insurance, paid time off, retirement plans and other benefits. They don't have the compensation information to see beyond the paycheck they receive. Recently, more employers have begun distributing this report (which is quick and easy to do with an HCM system) and even using it as part of the annual review process to help employees understand the full scope of their benefits.
5. Health Insurance Eligibility Tracking
Under the Affordable Care Act, employers are responsible for tracking when a part-time employee becomes eligible for health insurance. While open enrollment is a once-a-year event, part-time employees could become eligible at any time — it all depends on the hours they're working.
An HCM system can monitor these hours for you. It can even allow you to set up an alert when an employee is getting close to being designated full time, which means you can either adjust their hours or prepare to offer them insurance.
On the flip side, an HCM system will let you know when a full-time employee's hours drop below full-time standards and they become designated as part time.
6. Morale and Retention
The benefits provided by an HCM system can actually boost morale in your organization. On the HR side, your staff is saving a lot of time they can now use to focus on more strategic projects. Being able to tackle more meaningful work, as well as gain the peace of mind that they're not at risk of making errors by having to do a lot of manual work, helps with retention.
On the employee side, having a streamlined, online open enrollment process also makes their lives easier and, in a way, increases retention. Many employers tell their employees that they are their most important asset, but how do they show it?
Having a well-organized, thoughtful and effective open enrollment process is one way an employer can demonstrate commitment to employees. Open enrollment means making very important, personal decisions, and having the right information and a clear process is crucial.
What Does Your Open Enrollment Process Look Like?
Are your HR team members dedicating days of work to manual open enrollment processes? Are your employees frustrated with the amount or clarity of the benefits information you provide?
I've been there. As a former HR leader and now consultant with Wipfli, I've seen the challenges of a paper-based open enrollment system, and I know how HCM software could benefit organizations like yours. Helping organizations streamline their processes is what we do at Wipfli. Contact us to learn more about HCM solutions and how we can support your business.
Author(s)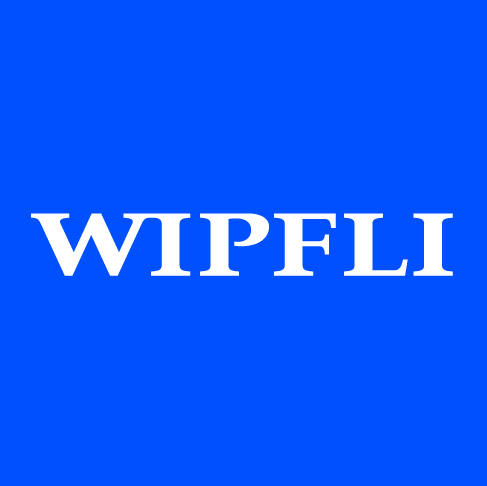 Wipfli Editorial Team