How to position your start-up today for recovery after COVID-19
May 20, 2020
By Jason Gagnon
The COVID-19 pandemic might be ongoing and may have forced your business to focus on the near-term implications, but it's important to remember long-term vision and strategy. For many companies, current valuations may find themselves depressed among the economic uncertainty.
While this may be disheartening, it's important to recognize the long-term implications and identify any potential opportunities.
Implementing these strategies in the current climate can help set your technology or start-up company on stronger footing for when the recovery does take hold.
Delay funding rounds if possible
If your company has grown past the early stages of funding and you're currently working toward a larger round, it's important to look back at previous valuations and consider whether you will be doing an up-round or a down-round.
If your company is one of the many that were negatively impacted by the COVID-19 crisis, you are likely looking at a down-round if you were to complete the round right now. Raising money in a down-round will cost you far more equity than if you hit your projected targets and are able to procure funds in an up-round.
If you believe your prospects of rebounding on your valuation are high once the uncertainty around the economy settles, delaying your current round might make financial sense and may enable you to turn your down-round into an up-round.
Equity-based compensation may be more valuable
Finding ways to continue to motivate and retain important employees is always key to long-term success. Implementing equity-based compensation plans during a time with decreased valuation can provide the recipients with increased benefit.
Incentive Stock Options (ISOs) can receive favorable tax treatment for the recipients provided that specific rules are followed. One of those rules is that the exercise or strike price cannot be less than the per share value on the date the options are granted to the employee. When valuations are depressed, the exercise price can be lower, resulting in less required cash outflows to cover the exercise price when the time comes.
With the exception of Alternative Minimum Tax implications, shares acquired from ISOs result in capital gains upon a qualifying sale and no ordinary income is recognized provided the other rules surrounding ISOs have been met.
Other organizations might find restricted stock grants to be a great option if they wish to issue to someone not eligible for ISOs.
Typically, with restricted stock, the recipient recognizes ordinary income as they vest in the stock equal to the difference between the price required to be paid for the stock and the fair market value on the vesting date. When they ultimately sell, the capital gains recognized is the difference between the fair market value on the vesting date and the amount the stock is sold for.
When valuations are low, an 83(b) election should be considered. An 83(b) election changes the timing of the ordinary income recognition to be immediately (based on the current fair market value) rather than over the vesting period. The capital gains are then equal to the entire increase in value of the stock since the date received. This can provide for powerful tax savings and an immediate benefit if you expect your valuation to rebound in the future.
Have a surplus of cash? Leverage cash reserves wisely
Maybe you've recently completed a round and now have a surplus of cash. While it can be tempting to sit back and hold the cash until things return to normal, keep in mind how you can effectively leverage that cash now.
Many of your contractors or vendors may not be in such a fortunate place, for those vendors you know are pivotal to your business and will continue to be used, consider requesting prepayment discounts. This may help some of your critical partners with their cash flows while providing for savings today. It's important to consider business risk and relationships when looking into this option, but it can be a great way to increase the company's bottom line without sacrificing needs.
Succession planning should be at the forefront
Getting your business ready to be passed down to the next generation may have been on your "to do list" prior COVID-19, but with our current economic and regulatory environment, there might not be a better time. If your intent was to gift your business interest to the next generation, the estate and gift tax consequences can become significant.
The estate and gift tax work together over your lifetime to tax the amount of wealth transferred. Cumulatively throughout your life and at your passing, an individual can transfer $11.58 million as of 2020. A married couple can strategically gift up to $23.16 million to the next generation. This exemption is set to expire and revert to $5 million individually ($10 million for married couples) in 2026.
Any amounts above these thresholds are currently taxed at a 40% tax rate.
The value of an ownership interest in a privately held company often makes up a significant portion of a business owner's wealth. Transferring that ownership when the valuation is at a low point provides for a potentially significant tax savings.
If your business is suffering from an economic downturn that you believe it will recover from, now would be the time to transfer that ownership interest. If the next generation isn't ready to take over, but you know they someday will, consider gifting the ownership interest to a trust.
A properly structured trust can provide the same form of tax savings without moving the ownership directly to the next generation. It's extremely important to work with your estate planning professional, CPA, and attorney in structuring these deals.
Failing to act or failing to have the proper knowledge prior to acting can result in significant consequences.
Need more help with COVID-19 issues?
We're here to help you navigate the uncertainty of the COVID-19 pandemic and its impact on your people, finances and business. We have developed a library of resources in our COVID-19 resource center to help you stabilize today and prepare for tomorrow. We also have solutions that can help you manage your people, strategy, operations, business finances and technology. We're here to help. Contact us today.
See our articles on:
Talent and strategy
Business finance
Legislation and regulation
Cybersecurity
Technology
Personal finance
Author(s)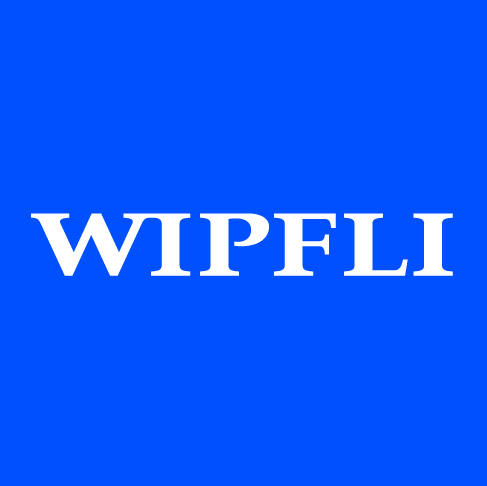 Wipfli Editorial Team