How Microsoft Dynamics 365 Creates Customer Loyalty and Retains Customer Service Agents
Apr 02, 2018

By Ryan Swiderski and Lauren Haapakoski
Creating customer loyalty is all about delivering an effortless experience — and delivering it on the customer's terms. According to Harris Interactive, 86% of consumers are willing to pay more for a better customer experience, and 89% of customers who stop doing business with a company due to a poor customer experience will start doing business with a competitor[1]. You can reduce poor customer experience by increasing employee resources, improving customer communication and performing reporting on customer service activities.
Provide More Ways to Solve Problems — All in One System
Consider the ways you communicate with your customers: You probably email them, reach them through your website, encourage them to engage with you on social media and talk to them on the phone. But how many of these avenues do you utilize to provide customer service and solve problems? It's incredibly important for businesses to stay agile by offering a service environment adapted to the needs of their customers.
We've seen more companies expand from using phone and email in customer service to also monitoring their social media pages, employing a chat function on their website, offering self-service portals and even browsing collaboratively (aka cobrowsing). Cobrowsing is when a customer shares their computer screen with the customer service agent so the agent can guide them through solving issues faster and with less frustration.
Use Tools That Increase Response Times and Streamline Processes for Staff and Customers
Customers also put fast response times high on their must-have list, so giving your agents the tools they need to solve problems quickly is essential to retaining customers and building loyalty. Agents need intuitive access to the right information, including the customer's complete story, their past cases and any issue-related cases that could help solve the problem. Considering how businesses see a frustratingly high turnover rate for customer service agents, helping your agents be successful retains talent, keeps costs down and goes a long way to making customers happy and loyal.
So how do you offer more communication channels for customers, access to information for agents and an overall satisfactory experience for both?
You use Microsoft Dynamics 365 (D365), a customer relationship management (CRM) application that supports omni-channel engagement and streamlines access to the information agents need to quickly and successfully resolve customer issues.
With Dynamics 365, you can:
Configure service processes and queues to help manage, escalate and resolve cases
Utilize surveys to measure your service effectiveness and net promoter score
Gain customizable insights into performance
Support all means of communication directed by the customer — all entered and tracked in one system
Simplify customer contact portals with a "contact us" interface and LiveChat, which includes cobrowsing functionality
Integrate other tools and systems to increase efficiency
Provide a platform for knowledge articles to give solution-based guidance to customer service reps and self-service support for your customers
We'll take a deeper dive into seven different Dynamics 365 features below:
Customer Service Manager Dashboard

This dashboard provides agents with a quick glance at what's important so they can plan their day. If you're a manager, you can see what the active case mix looks like, which agents are getting the best feedback, what cases are in the queues you've set up, and other relevant items, such as the meetings on your calendar and a social feed where you can provide kudos to agents for their performance.

Queues

Queues are buckets of work that you can put any record or case into. When agents start their day, they can pick cases to work on based on their priorities. Clicking on the case provides customer details, the activity on the case, recent cases involving the same customer and the entitlement (i.e., the contract you have with their company that tells you how many terms they've used and how many they have left). Queues keep agents organized and more efficient.



Voice of the Customer

Setting up surveys with Dynamics 365 is very easy. It offers a drag-and-drop environment where you can design surveys that fit your company's brand, and select the most relevant questions to include so that you can track your net promotor score and capture trends after each case is resolved.

Automation features let you:

Send surveys at any point in the solution process (e.g., a follow-up survey after case has been closed)
Organize responses into easy-to-read charts

Power BI Dashboard

This dashboard allows you to take a deeper dive into reporting and analyze information within your system, such as survey responses. You can see the number of survey responses received, the average CSAT score, the number of promoters, the number of detractors and the number of passives. You can also drill down into other data, such as what products are causing the most issues and which agents aren't doing so well.

Unified Service Desk

This is a desktop application that helps agents handle multiple cases from multiple sources (e.g., phone, chat and email) at one time. It provides the information relevant to each case and even includes a call script that helps agents verify customer information, create a case, search for a solution, update notes and resolve the case. Overall, the Unified Service Desk helps increase agent efficiency and lower agent stress.
6. Self-Service Portal
Dynamics 365 clients get rights to a customer self-service portal. Customers can create their own cases, search the knowledge base for similar issues, create forums, have community chats and view the cases created by others at their company. There's no customization or coding necessary.
7. Learning Path
This is a guided training tour that walks the customer service representative through each step and helps them find what they are looking for in Dynamics 365. It saves time and provides the ability to get all CSRs up to speed as quickly as possible.
Next Steps
The most successful companies understand the impact customer service agents have on customer retention and loyalty, and the impact the workplace has on retaining the agents themselves. Arming your customer-facing team with the right technology accelerates your customer service performance, helping ensure your customers don't just ship to your competitor.
Contact the CRM specialists at Wipfli to learn more about Microsoft Dynamics 365, and download the webinar on this topic here.
---
[1] "The Annual Customer Experience Impact (CEI) Report, 2011" Harris Interactive and RightNow, released January 2012.
Author(s)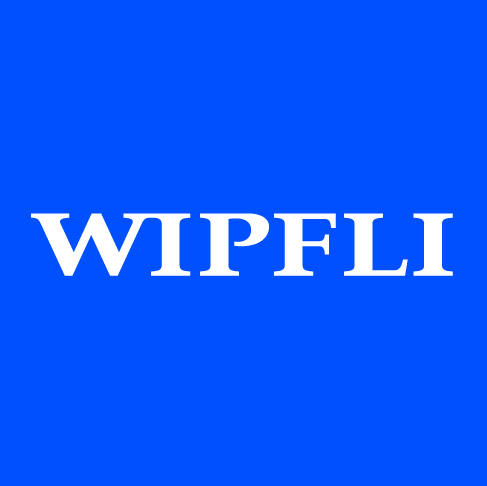 Wipfli Editorial Team