How to Use Insights in Microsoft Dynamics 365 to Improve Your Account Research
Jan 06, 2019

Disclaimer: On December 12, 2018, Insights announced that their product will no longer be included in Dynamics 365 subscriptions, starting January 16, 2019. Existing Dynamics 365 customers can continue to use Insights free of charge through until August 15, 2019, after which a license is needed.
For assistance with purchasing Insights licenses or more information, please contact us or visit the InsideView website.
If you have access to Microsoft Dynamics 365, chances are you also have access to a feature called Insights. This "insightful" tool can be a powerful asset to every sales person, but unfortunately it is underutilized by many CRM users. This blog will take you through a five-step account research process that will help you use Insights' data to ultimately win new customers.
NOTE: Before starting your research, check to make sure Insights has correctly identified the company you're looking to research, as listed on the account form. When Insights matches the information in CRM to its database, it primarily pulls data from the "Name" and "Website" fields on the form, so double check that these fields are accurate. If the company or organization is incorrect, click the pencil icon called "Incorrect Company?" and select a better match.
Step 1: Update Account & Add to Watchlist
Once you have the correct company or organization, you can use Insights to fill in the gaps of account data you might be missing. Click the two circling arrows button to open a pop-up window showing you a side-by-side comparison of your data in Dynamics with Insights'.
When updating the account, you can either sync all available Insights data down into CRM or choose fields selectively. For example, Insights might find a generic corporate phone number, but you have the CEO's direct line listed in the "Business Phone Number" field. In this case, you may choose to keep your data and not replace it with Insights'.
Additionally, Administrators can configure the fields that are synced down from Insights. So if you don't want users to pull certain information from the database, you can turn that permission off.
Finally, click the eye icon to add the company to your "watchlist." You will then receive periodic emails with news updates for the company.
Step 2: View Firmographic Information
As step two, click the overview button to see high-level firm information, recent news and key managerial contacts. This will make sure you are up to speed on critical changes and events at the company.
Step 3: Review Industry Profile, Similar Accounts & Financials
Then, navigate to the "Research" tab to view three additional columns. First, click "view more" to read a one-page overview of the industry, with information about industry size, trends and challenges.
Next, the middle column lists similar accounts and acts as a lead generator. If the company you are currently researching is your ideal customer profile, then this area will help you find others like it.
Last, if the company is publicly traded, you can view financial information and SEC filings. If the company is not public, there will be other pieces of news in the right-hand column.
Step 4: Look at Family Tree & Buzz
The "Family Tree" tab provides information about a company's operating subsidiaries and acquisitions, as well as their locations. Clicking on one of the subsidiaries will take you to view that company's firmographic information and gives you the option to add it to CRM or your watchlist.
The Buzz section shows what a company is saying about themselves either through their blog posts or Twitter feed. (Note: To view the company's Twitter, you must log in with your own Twitter account first.) In the past, a company's Facebook posts also appeared here, but recently the platform closed their APIs, and this information is no longer visible.
Step 5: Read Event-Specific News
Finally, navigate back to the Overview tab and click "view more" on the news column. By default, a user will view all company insights; however, there are several filtering options to get you the information you want. Look for news about real estate deals, expanding operations and acquisitions to learn more.
Another filtering option is for leadership changes. If there has been a recent adjustment of management within a company, this is typically a valuable time for salespeople to get involved with the organization.
Performing account research with Insights, and then demonstrating that knowledge is key to winning new customers, staying engaged with existing clients and increasing company value overall. If you're interested in learning more about Insights and your existing Dynamics 365 CRM platform, let us know.
Disclaimer: On December 12, 2018, Insights announced that their product will no longer be included in Dynamics 365 subscriptions, starting January 16, 2019. See the InsideView website for more information regarding new and existing Dynamics 365 customers.
Author(s)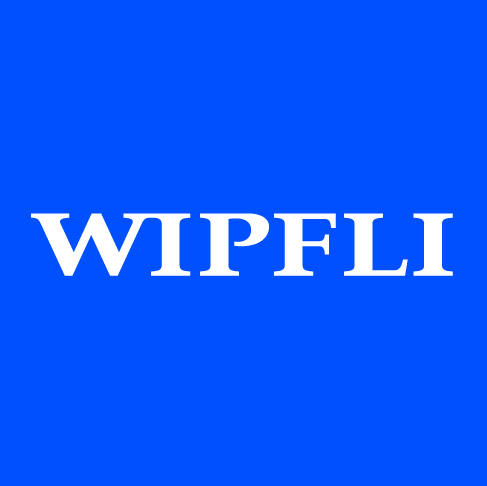 Wipfli Editorial Team