Top 7 features of the Microsoft Dynamics 365 October release
Sep 15, 2020

By Dan Rascher and Alex Nelson
Microsoft's upcoming October 2020 release for Dynamics 365 is coming with a variety of great features. Users of Marketing, Sales, Customer Service and Field Service have a lot to be excited about.
Let's touch on the top seven features in the October release:
1. Dynamics 365 Marketing: Running webinars in Teams
In the wake of organizations' increased need to be flexible in working remotely and connecting with people over the internet, Microsoft will be offering webinar capabilities right in Teams. This feature will integrate with Dynamics 365 Marketing and allow users to manage registrations, communications and reporting for webinars.
Source: https://docs.microsoft.com/en-us/dynamics365-release-plan/2020wave2/marketing/dynamics365-marketing/teams-integration-webinar
This feature will allow you to:
Set up a webinar event as a Teams live event or a Teams meeting
Enable event check-ins for live events and meetings, allowing more visibility into online attendance
Integrate marketing events directly with Teams
Use Teams as the webinar provider
2. Dynamics 365 Sales: New mobile experience
Often, sales teams are on the move and lack the time to update CRM tools. With fast-paced work environments, entering sales data can be brushed over. Yet up-to-date sales data and consistent entries are the keys to driving business performance.
Field sales teams no longer need to wait. With a new mobile app, D365 Sales is quick and simple to use.
The app allows you to:
Access a home screen that displays users' most important information and related records using automatic search suggestions and responsive lists — letting you make relevant updates
Add notes with a touch of a button as you walk out of a meeting
Quickly update records in seconds while on the go
Search information on customers
Source: https://docs.microsoft.com/en-us/dynamics365-release-plan/2020wave2/sales/dynamics365-sales/easily-complete-common-tasks-go
3. Dynamics 365 Customer Service: Improving agent productivity
The improvements Microsoft has made to the unified interface are driving the benefits of this release. Improvements include analytics, KPIs and additional insights that the customer support agent can view while dealing with cases. This way, as they are alongside a customer, they can view key insights related to that customer and areas of their business to help flow the conversation and build background to the customer's current situation.
Agents can engage in multiple sessions simultaneously to help drive productivity and improve the agent's experience and the customer service they can offer; this concept is similar to opening multiple tabs in a web browser.
4. Dynamics 365 Customer Service: AI-driven suggestions
Support capabilities are becoming more robust as omnichannel offers more avenues for success. Frequently, support agents must sift through many cases and knowledge articles to extract the relevant information for a customer. In this update, with the help of AI, the system can proactively search for relevant information and make suggestions for the agent to present to the customer — saving the agent time spent digging through cases and giving them more time spent with the customer.
Additionally, agents can view previous agents who have dealt with similar cases and collaborate across agents to find the information they are seeking.
High-level benefits: Reducing time spent on one call with a customer (improving turnover rate of calls), as well as adding more depth to the conversation because agents can use AI to help suggest relevant knowledge articles or cases.
5. Dynamics 365 Customer Service: Omnichannel for customer service
This last D365 Customer Service update expands the channels where customers can engage with support agents.
Live chat can now be embedded into a user's mobile app.
Customer support agents can now proactively reach out to their customer network to send notifications regarding upcoming appointments, status on tickets, etc.
Surveys can be posted to the customer after their engagement with a support agent has been concluded. This helps provide continuous improvement levels to the customer support system.
Messages can be translated in real-time to allow customers of unique backgrounds to receive the support they need in their own native language. Staffing multiple employees who are multi-lingual can be challenging — this enhancement helps with that.
6. Dynamics 365 Field Service: Insights for Field Service
Improvements to the insights for Field Service will undoubtedly be a favorite added feature for those using Field Service frequently. Managers can unlock more visibility through work order completion surveys, dashboards for key field service metrics and work order metrics.
The update allows you to:
Configure customer satisfaction surveys and send them out through Forms Pro to solicit feedback and ensure work is meeting the customer's expectations.
Use a new dashboard with out-of-the-box field service metrics and measures to ensure service is effective.
See the estimated duration of a work order and the history of service over its life cycle. Some metrics that are captured include total estimated duration, as well as first arrived on and completed on; these are captured on every work order.
7. Dynamics 365 Field Service: Scheduling for Field Service
A variety of features released for Field Service will allow scheduling to become a more efficient and less grueling process. Service managers will be able to more accurately manage their technicians with tools that can predict technician travel time, allow for travel outside of working hours and much more.
Features include:
A resource scheduling optimizer that enables automated scheduling and reduces manual scheduling to free up dispatcher time for higher-value activities.
A tool that provides a prediction for the duration of a given job. This AI-powered model can be used to uncover technician's strengths and learn from historical booking completion times.
A feature that automatically matches a technician with the least common denominator of skills first when there's more capacity than demand.
An improved user experience that makes it easier to manage the requirements calendar.
How Wipfli can help
Let Wipfli work with your team to analyze how Microsoft's October 2020 release impacts your D365 environment. We can also help you plan your transition and prepare your team. Contact us to get started, or continue reading on:
Field Service inspections for D365 – the wait is over
D365 user adoption tips and tricks
Prepare dynamic budgets and financial analyses with Microsoft Dynamics 365
Author(s)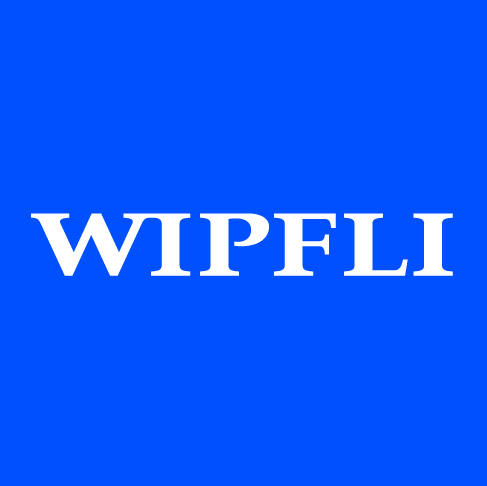 Wipfli Editorial Team