Cash-flow planning for soon-to-be retired physicians
Feb 24, 2021
Healthcare
Healthcare workers are some of the most resilient individuals on this planet, but there comes a time in every physician's life when they must pause caring for others (professionally, at least) and start caring for themselves. More specifically, they must understand their financial matters in more detail and model what life may look like in retirement.
While physicians tend to work longer than the average American (which makes sense given their later start to the workforce and often great passion for their job), a study by the AMA Insurance Agency found that 12% of physicians retire before the age of 60, and nearly another 30% retire between the ages of 60-65.[1] Regardless of when that time comes, it's important for every physician to have a solid plan in place to ensure a financially successful retirement.
Here are some of the key cash-flow considerations for soon-to-be-retired physicians:
Diagnose your retirement
Similar to how you must diagnose a patient before prescribing a medication, you must diagnose or examine what your life will look like in retirement before prescribing or developing a retirement cash-flow plan. Perhaps this goes without saying, but the importance of having goals and seeing the bigger picture before proceeding is worth reiterating.
For instance, do you plan on traveling the world once you retire and having a second home in Florida? Or do you plan on staying in your current home with limited travel?
There is not a right or wrong answer here (and for many the answer is likely a blend of the two). The key point is that these two scenarios are drastically different from a cost perspective, and it's important to understand what you think your retirement may look like. Once you have a grasp on your retirement expenses, you can begin to plan out the details.
Think twice before drawing
Well known to everyone, Social Security is seen as perhaps the most obvious source of retirement income for retirees. That being said, many jump to conclude that once they retire, they will file to start receiving Social Security benefits.
Social Security can be taken as early as age 62, and for those born after 1960 they can receive their Full Retirement Age (FRA) benefit at age 67. As tempting as it may be to "get your money back from the government" as soon as possible, physicians — who often have significant wealth accumulated at retirement — should strongly consider the benefits of delaying Social Security. Benefits can be delayed up to age 70, and your benefit will receive an 8% increase for every year delayed beyond your FRA.[2]
Also, should you happen to predecease your spouse later on in life, your spouse may step into your full, larger Social Security benefit at that time.[3]
Ultimately, delaying Social Security can help you protect against longevity risk and may allow you to spend more money early in retirement with proper planning.
In addition to Social Security, consider the benefits of delaying distributions from your 401(k) or 403(b) retirement plan. This is typically many physicians' largest retirement savings asset or "nest egg." Like Social Security, one may naturally think that when they retire, they will draw any funds needed from their 401(k) or 403(b) plan to help fund their retirement expenses. However, there is a 10% penalty (with a few exceptions) [4] for distributions taken prior to age 59.5, and the IRS does not require you to draw funds from these plans until age 72[5] — so you could enjoy additional tax-deferred or tax-free growth during that time.
Note that any non-Roth distributions that you do take from your 401(k) or 403(b) retirement plan, regardless of timing, will be subject to income taxes. If you have both pre-tax and Roth dollars in your 401(k) or 403(b), any distributions from your plan with come out pro-rata unless rolled over to a Roth IRA.[6] To have more flexibly and control over your distributions, you could consider rolling over your plan balance to a Traditional and/or Roth IRA in retirement.
For example, if you were to roll over the Roth portion of your plan to a Roth IRA, your Roth IRA would not be subject to Required Minimum Distributions (RMDs) at age 72. For those that are charitably inclined and complete a rollover of the pre-tax portion of their plan to a Traditional IRA, they will have the option to complete qualified charitable distributions of up to $100,000/year starting at age 70.5, allowing them to give dollars directly from their IRA to charity while avoiding income taxes on the distribution and using the gift to count towards their RMD. These are just a few examples, but one should be aware of the numerous pros and cons — fees, investment options, etc. — before completing a rollover.
What is unique to your cash flow in retirement plan?
Now that we have gone through some of the "basics" of getting started on cash-flow planning for retirement, you will have to consider what is unique to your cash flow plan. Meaning, what other savings vehicles, or income, do you have available to you in retirement?
Here are a few that may be applicable to you:
1. 457(b) plans
These are deferred compensation plans offered to many physicians, and they can be exceedingly complex. Due to this complexity we will not cover everything you need to know, but it is important to point out that there are two different types of 457(b) plans: governmental and non-governmental.[7] Physicians who are employed by state university hospitals may have access to a governmental 457(b) plan, whereas physicians employed by a tax-exempt or nonprofit organization may have access to a non-governmental 457(b).
Both of these plans are unique in the fact that there is no 10% early withdrawal penalty for distributions prior to age 59.5, assuming you are no longer working — meaning these plans could be a viable source of cash-flow for physicians planning an early retirement.
Another unique feature is participants may have the ability to contribute excess contributions for the three years prior to normal retirement age (as specified by the plan). An eligible participant could contribute up to twice the annual contribution limit.[8]
Other than this, governmental 457(b) plans operate similar to a 401(k) or 403(b) and permit rollovers to other eligible retirement plans, whereas non-governmental 457(b) plans have some key differences.
Most notable from a cash-flow perspective, distribution options for non-governmental 457(b) plans can vary drastically. These plans require distribution of assets upon separation of service unless elected otherwise (yes, a taxable lump-sum distribution). Fortunately, employers usually offer participants other distribution options, such as taking distributions over a 5-10-year period, or even your lifetime. Every plan is different, and it is vital that you read your plan document to understand what your distribution options are and make a timely election that is best suited to compliment the entirety of your cash-flow plan.
2. Business sale proceeds
For those working for a group practice, you may have considerable business sale proceeds coming your way after retirement. Often there will be a buy-out formula spelled out in your partnership or shareholder's agreement. It's important to understand the details of your agreement and buy-out formula and how that will affect your cash flow in the coming years. For example, will you be bought out in a lump-sum or installments over time?
Independent physicians will likely also have a real estate entity to consider as part of their buy-out. You may have the ability spread out distributions from this to defer earnings out of a high-income year when you are still practicing. Review and understand your partnership or shareholder agreement prior to beginning the sale process. Also, a seller-financed or installment note may be a good alternative to spread taxable income over multiple years.
3. Accounts receivable
Many physicians have accounts receivable that will be owed to them upon retirement. Understand your outstanding accounts receivable and how these will be paid out to you after your retirement date, as it should be incorporated to your partnership or shareholder agreement.
Oftentimes, outstanding accounts receivable will be calculated and then paid out as compensation over a 1.5-5-year period after separation of service, but this can certainly vary.
Other times, you may be paid out a percentage of collected accounts receivable on a quarterly basis, over an 18-month period. The most significant accounts receivable balances are usually collected in the first six months, and the buyer usually charges a 5-8% collection fee to cover administration costs of collecting and paying out the accounts receivable.
Other savings and opportunities
There are many other savings vehicles — health savings accounts, taxable brokerage accounts, personal savings and more — you may have accumulated throughout the years and have available to you. Consider any specific rules and taxes associated with these accounts and weigh them against your other available options.
Ultimately, many soon-to-be retired physicians likely have the flexibility and wealth accumulated to delay certain retirement savings and income options (and enjoy the benefits of doing so) and "fill the gap" with others to achieve an optional cash flow plan for their retirement.
For those who find themselves in a similar situation, there may be withdrawal strategies available to you. One strategy worth considering is Roth conversions, which allows you to transfer dollars to a Roth IRA in lower income years, helping minimize your long-term tax liability and giving you additional cash-flow flexibility in future retirement years.
---
Author(s)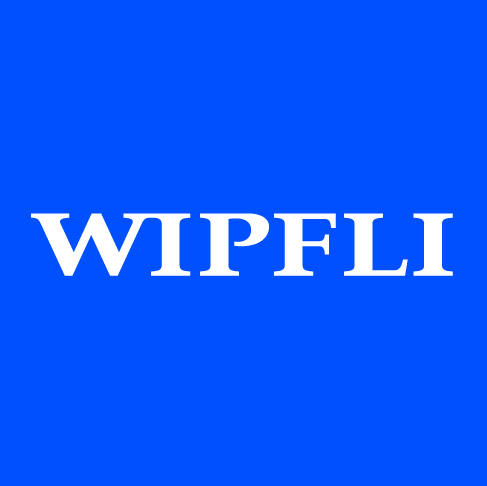 Wipfli Editorial Team