Are you asking for the right audit?
Aug 17, 2022
By the Wipfli insights team
Most organizations will eventually undergo more than one type of audit during their lifetime. Sometimes the audit is driven by a regulatory requirement. Sometimes you may be looking to improve part of your organization. And other times you may be looking to verify that something is functioning as it should.
Whatever the case, it's important to understand the different types of audits so you can make sure you're asking your accounting firm or consulting partner for the right one. Below are some of the most common types of audits.
IT audit
Also called a technology audit or IT controls review, an IT audit helps you evaluate the quality of controls within your information technology infrastructure, how well protected your critical assets are and what risks you may be taking. The resulting IT audit report identifies areas of improvement so that you can act on strengthening controls and mitigating risks.
IT security threats are numerous. They include natural disasters; attacks such as ransomware, phishing and viruses; and the actions of your employees (for example, do they use strong passwords? How susceptible are they to phishing?). An IT auditor can help you understand the necessary measures to put in place to help keep your organization secure.
Read more: How to prepare for your first IT audit
Cybersecurity audit
A cybersecurity audit is very similar to an IT audit but more narrowly focused on cybersecurity and information security controls. The audit provides third-party assurance that your organization has best-practice controls in place to protect, detect, mitigate and recover from cybersecurity events.
One popular framework you can leverage is SOC for Cybersecurity. Using this framework allows the auditor to assess the full scope of your cybersecurity risk management program and the effectiveness of the controls you have in place. With the resulting report, your organization's leaders get essential information to use to close gaps and limit risk, and your stakeholders gain confidence that your cybersecurity program is properly designed and functioning — and that their data is safe in your hands.
Another framework is the HITRUST CSF, which helps organizations manage risk, reduce the chances of a data breach and prove to outside parties that they take security seriously. When you undergo HITRUST CSF Certification, your HITRUST auditor will assess 19 different domains that cover a significant range of security and privacy concerns to ensure you have necessary controls in place to reduce operational risk.
Read more: Is HITRUST worth the effort?
SOC audit
SOC for Cybersecurity isn't the only SOC audit available. There are numerous other SOC audits that cover a range of needs:
SOC 1 examines and reports on internal controls over financial reporting.
SOC 2 examines and reports on internal controls relevant to the security, availability, processing integrity, confidentiality and/or privacy of customer data.
SOC 3 is a general use report that can be requested on the heels of a SOC 2 report. Like SOC 2, it presents information related to the organization's internal controls for security, availability, processing integrity, confidentiality or privacy, but it's given to users who do not have the need for or the knowledge necessary to make effective use of a SOC 2 report.
SOC for supply chain is a framework that helps organizations that produce or distribute products to describe their supply chain risk management efforts.
The SOC frameworks are robust but not as intensive as HITRUST, and many service organizations rely on them to provide third-party assurance to customers that their processes and controls are sound.
Read more: SOC 1 vs SOC 2: What's the difference?
Financial statement audit
Financial statement audits are what organizations typically think of when they hear the word audit. This type of audit examines and evaluates your organization's financial statements and provides an opinion on whether or not they are accurate and in accordance with accounting standards such as GAAP.
Read more: The Gap in GAAP: 9 parts of your financial statement that deserve extra scrutiny
Internal audit
The focus of an internal audit can span a wide range, but ultimately it provides objective advice to help an organization's leaders make decisions and reduce risk. These audits are typically used to identify business risks, areas in the operation that can become more efficient and ways to improve the effectiveness of the organization's controls, operations, processes and more. They help safeguard against potential fraud as well as evaluate important controls (such as those around financial reporting).
Before each audit, an organization's internal auditors will put together an internal audit plan based on the organization's risks, prior findings and business objectives. Internal audits may or may not be performed by an independent third party. Internal auditors can be on your staff, but you can also outsource your internal audit or even co-source it, which means outside internal auditors help supplement your staff, train them or provide independence in any required areas.
If you do complete your internal audits in-house, a third party can perform a quality assurance review to test the department's effectiveness as well as your compliance with the Institute of Internal Auditors (IIA) Professional Standards.
Read more: The difference between internal audits and external
Wipfli is the auditor of choice for many organizations
No matter what type of audit you need, Wipfli can be your independent, objective resource. We have experience auditing organizations is a wide range of industries, from financial services to healthcare to nonprofit. We can also help you determine which audit can best benefit your organization. Learn more:
Sign up to receive additional content and information in your inbox, or continue reading on:
Author(s)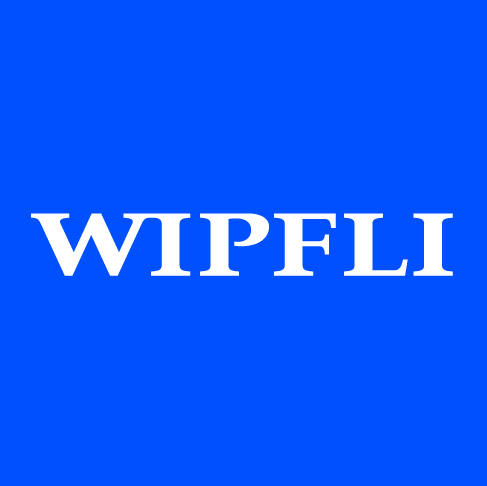 Wipfli Editorial Team