Is now the time to sell your physician practice?
Jul 16, 2021
Transition planning, healthcare regulations, price transparency, pandemic burnout, technology requirements, retirement: No matter what the reasons are for selling a physician practice, there are things that need to be considered for a successful transaction.
There are many factors to consider when selling, and getting guidance on what to anticipate and how to search for maximum value can help ensure you walk away with what you need for your next chapter.
Value can be looked at in various ways: purchase price, future compensation, schedule flexibility, retirement maintenance of staff, etc.
Knowing your goals and objectives is the first step in finding the right partner or approach to selling your practice.
Steps for physicians selling their practices
Physicians forming a transition plan should start by assessing their practice. Talking with finance and strategy experts will help you place a value on the practice while securing advice for future plans.
Establish goals and objectives. As the principal in your business, you should drive the conversation by establishing clear goals and objectives at the start of the process. Conducting a valuation of the business will help you form financial expectations, which will better prepare you for negotiations with prospective buyers.
Work with a financial planner. Partnering with a financial planner before entering negotiations to sell is key in maximizing financial results. You need to make sure any transaction fits with your long-term financial goals, and a planner can help you examine what that number should be.
When searching for buyers, look for multiple options. Options for selling a physician practice can be varied depending on the size, specialty, and location of the physician practice. Understanding your options will affect a practice's ability to negotiate the best deal and find the right option.
Trends in buyers of physicians' practices
Seeking out a buyer means more than just a financial transaction. It should also align to your future plans.
The types of buyers that regularly buy physician practices are:
Physician groups or individual physician. If a physician is part of a physician group, there often is a buy/sell agreement that outlines the sale of the practice. There would be a noncompete agreement that would govern the physician's ability to practice outside of the group practice. If the practice is an individual physician practice, it may be difficult to find another physician to acquire the practice. Unlike the environment 20 years ago, most physicians are joining larger group practices or health systems due to financial constraints coming out of medical school. However, large physician groups may consider the acquisition of your practice.
Health systems. Physicians looking to sell their practice often find willing buyers in health systems or local hospitals. In fact, hospital acquisitions of physician practices have risen 128% since 2012. It's a win-win: The system or hospital gains an experienced, talented physician, while the physician gains the backing and support of the system. These benefits can range from access to more advanced technology not available to smaller physician offices, to greater financial resources and additional administrative and staffing help. The hospital gains a physician to care for patients.
Insurance companies. In a newer trend, insurance companies are buying physician practices. The companies are going directly to service providers while trying to bypass the large health systems. For now, insurance companies tend to focus on larger physician practices, so solo practitioners and smaller physician groups are generally not the prospects that insurance companies target. But the trend is modern, and one that physicians should be aware of when thinking about buyers.
Private equity companies. Private equity groups have increasingly started purchasing physician practices. The company operates by setting up a Management Service Organization (MSO) that buys the Practice and then sets up a separate professional service corporation (PSC) that provides the care.This is often done due to the Corporate Practice a Medicine that requires a physician owned entity to provide patient care. After the transaction, the PSC pays the MSO to operate the practice (billing, staffing, and other back-office services) and the PSC pays the balance to the providers. Understanding the parameters of the agreement, which are often fairly complex, is the key to understanding the financial impact to the seller of the practice.Having a financial expert provide an estimate of the cash flow is key to a successful transaction.
Concerns when selling a physician practice
Performing your due diligence is necessary to make sure you don't violate any non-compete agreements, follow all regulations and complete or maintain all medical recordkeeping requirements.
Downsides of a physician selling a practice can include a loss of autonomy over their schedule and staffing, along with possible changes in compensation.
For example, if a physician sells the practice to a hospital or health system, they may lose the ability to control their staffing model and daily schedule. Since the physician would now be an employee, preferences in staff members and scheduling will be taken out of that person's hands. Decisions will be made by the system.
For compensation, a physician's pay could be impacted much like it was during COVID-19. Many physicians do not follow a base pay model. Compensation is often based on work RVUs (relative value units, which determine a service's fee). Since work RVUs are based on the number of patients a physician will see, it's important to understand that if something happens to your volume, it will impact future compensation. The impact of COVID could change the way physicians are compensated in the future, but it is something a physician should be aware of when negotiating a sale transaction.
Selling your physician practice? Here's how Wipfli can help.
Selling a physician practice is a complicated transaction that comes with many business decisions. Wipfli can help you in your transition plan by providing the expert support you need in understanding your options and choosing the best option for your goals and objectives. Our associates are experts in physician practice operations, valuation services, transaction services, due diligence, and we can help you assess your goals and understand the risks and the opportunities across different options. Learn more with these additional resources:
Author(s)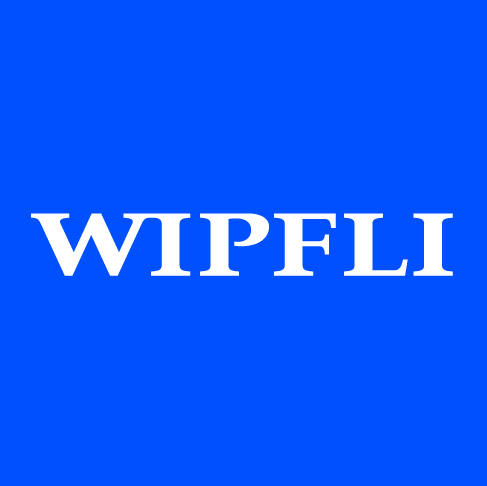 Wipfli Editorial Team