Valuation and compensation: What the CMS final rule means for hospitals and physicians
Jan 20, 2021
With the goal of modernizing Stark Law regulations, the Centers for Medicare & Medicaid Services (CMS) and the Department of Health and Human Services Office of Inspector General (OIG) issued a final rule, Modernizing and Clarifying the Physician Self-Referral Regulations Final Rule (CMS-1720-F).
The final rule is designed to make it easier for hospitals and physicians to maintain compliance with Stark Law and the Anti-Kickback Statute as the industry continues to move toward value-based healthcare. It aims to provide healthcare providers with greater flexibility, reduce regulatory risks and reduce overall costs.
Released on November 20, 2020, the final rule sets out changes that became effective on January 19, 2021. A noted exception is for compliance related to independent physician group practice compensation methodologies, which has a deadline of January 1, 2022.
What changes did the CMS final rule make?
The CMS-1720-F final rule made a number of changes, resulting in a document that is over 600 pages long. Below, we've summarized some of the bigger changes.
Commercial reasonableness: In the original document, it referenced that arrangements need to be "commercially reasonable" but didn't define "commercial reasonableness." The lack of a definition led practitioners to different interpretations. The new rule outlined commercial reasonableness as follows:

An arrangement is commercially reasonable if it "furthers a legitimate business purpose of the parties to the arrangement and is sensible, considering the characteristics of the parties, including their size, type, scope, and specialty. An arrangement may be commercially reasonable even if it does not result in profit for one or more of the parties."




Fair market value: The final rule also redefines fair market value and general market value. Under the new ruling, general market value is defined as:

"the compensation that would be paid at the time the parties enter into the service arrangement as the result of bona fide bargaining between well-informed parties that are not otherwise in a position to generate business for each other."



Profit distribution: The final rule clarifies the definition of an independent physician "group practice" and how profits can and cannot be distributed within a group practice setting. Even though many of the new requirements around profit distribution arrangements in group practice settings do not have a deadline until the beginning of 2022, group practices must take time to thoroughly evaluate their current profit distribution model and make revisions when necessary to comply with the new provisions. One key consideration is the correlation (if any) ofa physician's compensation and the volume or value of their designated health services within the group. Mathematical formulas used in determining physician compensation are required to be free from any such correlation.


Exceptions: Certain exceptions are now permanent, such as the one allowing hospitals to pay to give independent physicians access to an electronic health records (EHR) system and the EHR's related cybersecurity needs. Other exceptions have been increased, such as the de minimus transaction threshold, which has been raised from $3,500 to $5,000.


The 75th percentile: CMS touched on the 75th percentile, saying that it isn't sure why the healthcare industry seems to believe it is CMS policy that compensation set at or below the 75th percentile in a salary schedule is appropriate, and compensation above is suspect. It clarifies that this belief is incorrect.
What should your next steps be?
Although the final rule aims to clarify Stark Law regulations, this has been and still is an exceptionally complex area in healthcare. It will be difficult for hospitals and physicians to get into compliance on their own.
As specialists in the healthcare industry and in the areas of valuation and compensation, Wipfli can help you achieve compliance with the CMS final rule.
Evaluate current arrangements: Wipfli can perform a valuation to identify whether lease arrangements or compensation agreements meet the fair-market standard and whether they are commercially reasonable given these new definitions.
Structure/design management agreements, lease arrangements and compensation arrangements: Wipfli can help structure your management agreements and lease arrangements and design your compensation arrangements to be in compliance with the CMS final rule.
Analyze compensation formulas: When it comes to profit distribution, analyzing and testing compensation formulas is critical to compliance, and Wipfli can help perform that work for independent physician groups.
Perform compensation modeling: Wipfli can identify areas where you will need to change your compensation and profit distribution models to comply with the CMS final rule. We help you model out the impacts of potential changes so you can minimize the unintended consequences of those changes.
Provide benchmarks: By providing database information and benchmarks, Wipfli helps you assess your existing compensation arrangements.
Understand the impact of the 75th percentile: Now that CMS has clarified the 75th percentile is not official policy and there, in fact, is not a threshold percentile that makes an arrangement safe, Wipfli can help you understand the financial and sustainability impacts to your organization.
Start your road to CMS final rule compliance
The penalties for not being in compliance with Stark Law haven't changed, and you could face monetary penalties on each patient bill after the January 19 deadline. Your organization is likely still dealing with the impacts of the COVID-19 pandemic, as well as compliance with other healthcare industry regulations and changes, so let Wipfli help you get into compliance with the CMS-1720-F final rule. Contact us to get started.
Related content:
Author(s)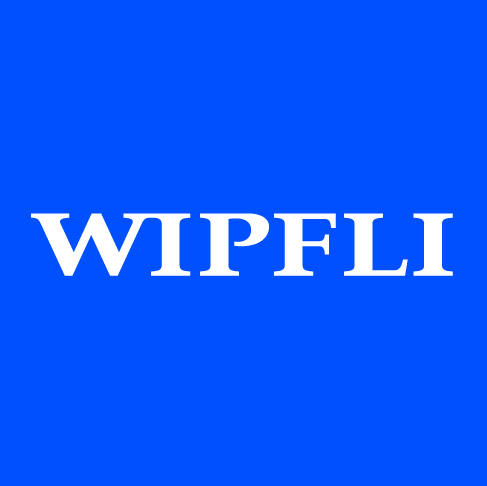 Wipfli Editorial Team