Are SWOT analyses still effective?
Nov 16, 2022
Businesses have been using strengths, weaknesses, opportunities and threats (SWOT) analyses since the 1960s. Is it a "tried and true" method to inform strategy? Or has the SWOT run its course?
It depends how you collect the information and how you use it.
Just like the acronym outlines, a SWOT analysis is a way to organize and list a company's potential as well as its risks.
Strengths include assets or capabilities that are superior over your peers. Strength could come from an experienced team, a proprietary process or tool or access to hard-to-find materials.
Weaknesses are barriers that stop the organization from meeting its full potential, like outdated facilities or not having access to capital.
Opportunities are areas where you think you can win, or at least gain an advantage in the market.
Threats describe anything that puts the business at risk. Recently, supply chain disruption, labor shortages and inflation have threatened businesses.
Typically, SWOT results are shared in a neat two-by-two grid that executives use to plan and set strategy. SWOT grids show leaders how to play to the company's strengths, while mitigating vulnerabilities.
Critics of SWOT say it produces binders full of information that is too unwieldy to actuate. But that doesn't have to be the case. In fact, to be relevant, SWOT analyses should be a fairly nimble process. Change happens fast, after all.
To create a deeper and more useful SWOT analysis faster, try these tactics:
1. Expand the purview
Don't limit your analysis to the board's viewpoint. Include multiple perspectives in your investigation, including investors, frontline workers and customers. Use a range of tools — surveys, interviews and assessments — to evaluate your organization's potential.
2. Mind the blind spots
Don't assume your SWOT is ever 100% complete. Surely, some angles or viewpoints are harder to capture, and the list of "unknowns" is always growing. Be transparent about any gaps in the research before it's applied. You can use incomplete findings, as long as you recognize their limitations. There will be some things you don't know (or know right now) — but that's not a reason to stop planning and strategizing.
3. Repeat the study
Don't spend a year writing a robust SWOT analysis. Instead, repeat your research more frequently. Repeat SWOT analyses during regular health checks or whenever conditions change. If your strategic plans are covering shorter timeframes, the supporting research should be nimbler, too.
4. Take a guess
Don't wait for the data to reveal your future. It doesn't work that way. Take some guesses about opportunities or market conditions that could play out, then use a SWOT analysis to test where you'd stand in the market. Clearly outline how the business would react, adapt or thrive under a range of conditions. Then, test your hypothesis.
5. Supplement the analysis
Don't rely on a SWOT analysis alone. Use it in tandem with other analysis models, like political, economic, social, technological, environmental and legal (PESTLE). People, learning, opportunities and transformation (PLOT) is another strategic model, often applied in disruptive environments. "Where-to-play/how-to-win" can also work hand-in-hand with SWOT.
Smaller projects can also benefit from a SWOT analysis
A SWOT analysis can inform big-picture, visionary strategy — but "go big or home" isn't the only way to use a SWOT. Smaller (or more focused) efforts can benefit from a SWOT investigation, too. Consider performing a SWOT analysis on department-level projects, new initiatives or internal projects. SWOT analyses can also be effective for developing marketing campaigns and compelling messaging.
However wide or narrow you choose to apply SWOT, remember to include cultural readiness in your assessment. A good strategy doesn't automatically generate buy-in from employees, even if the strategy is backed by research.
Use your SWOT analysis to set strategic priorities
Make sure your SWOT analysis isn't just an exercise. Use the information to help set strategic priorities for a department, project or the organization.
Strategic priorities are broad themes that are attainable through action plans and goals. For example, an HR department could use a SWOT analysis to identify strategic priorities like "building a bench of talent for the future" or "creating a competitive benefits package that benchmarks against competitors."
Keep strategic priorities to a minimum, no more than four or five, so they can receive the focus they require. Once strategic priorities are set, next steps like budget and resource allocation become clearer.
Assemble the right team
When you're making important decisions about your company's future, the right partner can make all the difference. Wipfli has extensive experience helping organizations overcome obstacles to achieve their goals. We can help your leadership team build a research-backed, market-ready strategy. And we can help you engage your team, so everyone is working toward the best-possible outcomes.
Learn more about how we look at your business from every angle — strategic, operational, digital, people and culture — to help you realize your most-promising opportunities.
Sign up to receive additional information in your inbox, or continue reading on:
Author(s)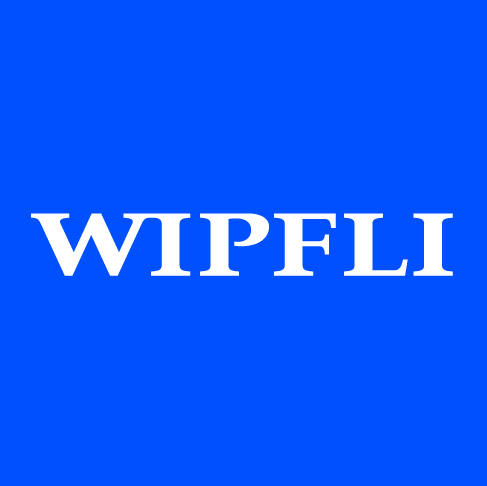 Wipfli Editorial Team