How culture can help your tech companies manage change
Feb 11, 2021
Putting an idea out into the world and watching it come to life is one of the most gratifying aspects of a new business. But let's be honest — it also comes with tremendous challenge and risk.
Start-ups have notoriously low success rates and there often appears to be many factors that drove success — and failure. But if you dig down to the root issues in those factors, you'll often find the same issue: change management.
Change is constant, and your organization's ability to grow and thrive will depend on your adaptability — but there's more to achieving your long-term strategic goals than simply having a plan in place.
The good news is that by implementing best industry practices, you can help your organization solve its most pressing challenges and thrive well into the future, no matter what unexpected hurdles come its way.
With the right planning and the implementation of a "scale-up mindset," you can help your business thrive by focusing on three important factors: culture, business model and execution. In this three-part series, we'll take an in-depth look at each component and how you can apply its principles to your business practices.
First up: Culture.
Building a culture of understanding
Take a look at your company's culture — and not just what's on the surface. How well do you understand the challenges and expectations of your stakeholders? Navigating people-centered change and optimizing talent can be the driving forces in your organization's success — or its failure.
Stakeholders come in all forms and roles — customers, investors, influencers, employees, friends and family. Rather than focusing on one of these groups, it's important to take a step back and examine how to address change in a way that works for everyone and creates an environment where each one thrives and, in turn, becomes and advocate for your business.
But how do you address change events that satisfy the needs of each group?
Step #1: Develop a stakeholder diagram
Let's look at one of the biggest industry disruptors in recent history: COVID-19. As an organization, how would you address this change for an employee?
It's helpful to start by understanding the challenges, expectations and potential hardships your employees may face, along with what action(s) your company is willing to take to help them out. Thoughtfully assessing and defining the change will help create a shared vision or "north star" for your organization, and one of the best ways to do that is by devising a stakeholder diagram.
Consider this example of a stakeholder diagram that focuses on employees.
Stakeholder diagram for employees
| Stakeholder | Employees |
| --- | --- |
| Changes | Work from home, enhanced personal hygiene, potential reduction in benefits, concerns about effectiveness of working from home, psychological stress, lack of human interaction, family close proximity, time management, work/life balance in both directions, isolation |
| Doing | Using new technology, working non-traditional hours, managing kids while at home, personal safety and protection, communication through different mediums, communication frequency changes, less PTO taken, raise level of performance/productivity to address job security, getting pulled away from work by family, working in a home office that isn't designed to work as well as an office environment, working more through the weekend to get the job done due to interruptions during the week |
| Thinking | What's the best way to connect with co-workers when I need help? My supervisor will think I'm not working if I don't answer emails within 15 minutes. Do I need to be in a specific location for my work? What will the new normal be? What more can I do to justify my position? Waiting for this to blow over to go back to business as usual |
| Feeling | Loss of personal connection with clients/others, overwhelmed, fear of job security, pay reduction potential/actual, anxiety in the unknown, fear of illness/life loss |
| Impact | Medium (processes remain the same, just a new way to do it) — How much are they getting done in their day remotely? |
Employees are just one example — remember, it's important to identify all stakeholders, develop diagrams that address each group and review them for significant change.
Step #2: Develop a communication plan
During periods of change, effective communication with your team can go a long way toward ensuring that each team member feels included, informed and valued. That's why developing a communication plan as part of your stakeholder diagram is a key component to managing any unexpected change.
Targeting the message, the channel, the owner and the frequency, you can outline how to efficiently keep your stakeholders in the loop. Take this example of a communication plan within a stakeholder diagram.
Communication plan for employee stakeholder diagram
Targeted communication
Support Activity
Sponsorship
Message/ Objective/ Activity
Message regarding our awareness of changes, thinking, feeling — talk to a manager if there are needs or struggles. Frequency of targeted communication: once per week
None
None
Channel #1
HR Email
Owner
Name
Date
Weekly
Channel #2
Top leadership communication — everything is going to be okay. <Name> does organization-wide message for first one. Develop the frequency plan (monthly?). Someone else may do subsequent.
Live broadcast meeting.
Post recorded webinar location to be loaded.
IT assistance
Owner
Name
Name
Date
Date
Developing a culture of understanding at every level can help your organization identify better business models, refine existing business models in times of disasters, open additional opportunities for problem-solving and allow teams or individuals to identify new growth opportunities. This happens by taking the time to understand your team's obstacles and collectively working towards removing those them.
One of the best things you can do as an organization is identify your team's challenges and help remove them so they can function at their best. Truly understanding your stakeholders leads to a proper identification of the obstacles they face — be it customers, investors or employees.
Up next:
Part II: Business models
Part III: Execution
How Wipfli can help
Wipfli's team serves software and technology companies at every stage of their business cycle. Learn more on our web page or check out these additional resources:
Author(s)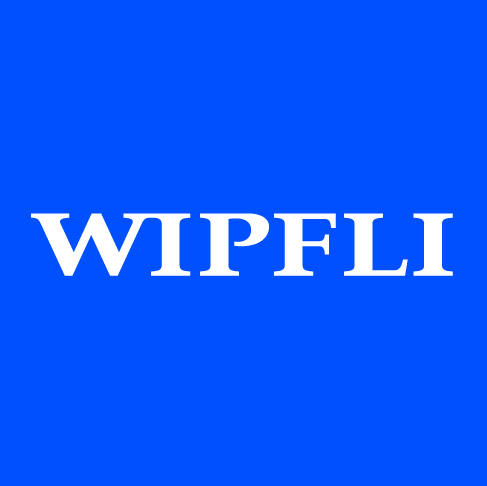 Wipfli Editorial Team