Whether you're going through an executive search or not, here are 5 reasons to hire an interim executive
Mar 04, 2020
Healthcare
For many healthcare organizations, even a planned departure of an executive or manager can be a tough and often disorganized transition. An unplanned departure can be downright chaotic.
With potential for falling morale among staff, you need an immediate remedy to maintain momentum — especially if your organization is in the middle of a big project such as obtaining financing, upgrading technology or establishing a new specialty practice.
Healthcare organizations must juggle funding sources, serving their community and staying competitive, so keeping momentum, focus and order are three big keys to success. If you stop moving, you fall behind. Bringing in an interim leader after an executive departure can help your organization quickly reestablish order and focus, as well as maintain momentum.
Consider these five reasons to hire an interim executive:
1. Respond to one or more sudden departures
We'll start with the most obvious reason. It usually takes over three weeks just for one person to go through the interviewing process. That doesn't take into account the time needed for the organization to assess the role's requirements, write and post the job description, perform recruiting activities, choose from the qualified applications, and interview multiple people. And then do it all over again if they can't find the right person during the first round.
Because an executive search can take months, it can leave parts of your organization without the amount of attention and direction they need.
When your organization experiences an unexpected departure — whether due to illness, resignation, sudden retirement, job transfer or termination — you can't fill the position fast enough.
By hiring an interim executive, your organization can, with peace of mind, take the proper time to identify and vet a permanent replacement. And that's not all. Leadership also has the chance to reevaluate strategies around that position and department, talk with staff and identify any issues needing to be resolved, and determine what needs to change to enable long-term success.
Meanwhile, your interim executive can keep staff focused and on-track.
2. Determine if your organization needs a new position or service
Sometimes leadership wants to make changes even when there hasn't been a sudden vacancy. Hiring an interim executive provides the opportunity for a trial run.
If your organization wants to add a new position or even a service but is hesitant to take a permanent leap, that interim executive can help them see the new role or service in action. Then leaders can learn the true skillset needed and hire someone who brings those skills to the table. And if the position or service doesn't work as expected, the organization avoids a costly mistake.
3. Gain specialized expertise in unique situations
Healthcare organizations can go through situations that are somewhat out of their wheelhouse. Events like being audited, managing a big merger or affiliation, and implementing new technology require specialized skills in order to be successful. Technology implementations especially can fail because the right approach wasn't used to set staff expectations and gain adoption.
An interim executive can bring the exact specific set of skills needed to lead the organization through a unique event or project. They can help leadership develop the necessary strategies and processes and manage staff while maintaining the organization's overall health.
This makes even better sense financially because your organization doesn't need those specialized skills in the long-term, so it's better to pay for this expertise only temporarily.
4. Take on difficult tasks
Every organization has certain unpleasant or unpopular tasks that need to get done — and someone needs to take the lead on them. This includes things like downsizing, ending a service line or dealing with a labor issue. These same issues are often the reason for the previous executive's departure.
When you hire an interim executive or manager, they can act as the "bad guy" in the situation and help your organization avoid developing long-term negative feelings toward a permanent member of staff. This can help your organization maintain momentum, keep morale from falling and avoid losing valuable team members.
5. Handle an overflow of work
Certain projects, like a technology implementation, come with an overwhelming workload. To complete that project successfully, having more hands on deck is crucial.
When you hire an interim executive or manager, they can take some of the load on. What's more, they can also offer a fresh perspective to help prevent or resolve certain issues, lend their specific expertise and remain impartial in situations where others aren't.
How to hire an interim executive
Your organization can search for an interim executive itself, but it's easier and faster to work with a firm specializing in it. You have to spend considerable time vetting and interviewing candidates, as well as developing a thorough understanding of the qualities required for the job.
A firm specializing in interim executive searches has this understanding as a baseline — they've done so many searches for so many types of executives and managers that it doesn't take them long to understand your needs and get started. They can find a seasoned executive who can get up to speed quickly and settle staff without losing your organization's momentum.
Wipfli can help your organization find C-suite executives, department heads, managers and other positions. Click here to learn more about our executive search and interim management services, or continue reading on:
Tips for finding executive talent for rural healthcare providers
The most sought-after competencies for executive talent in health care
Looking to upgrade your EHR? An implementation partner can be the key to success
The top 4 benefits of a modern timekeeping solution for healthcare
Author(s)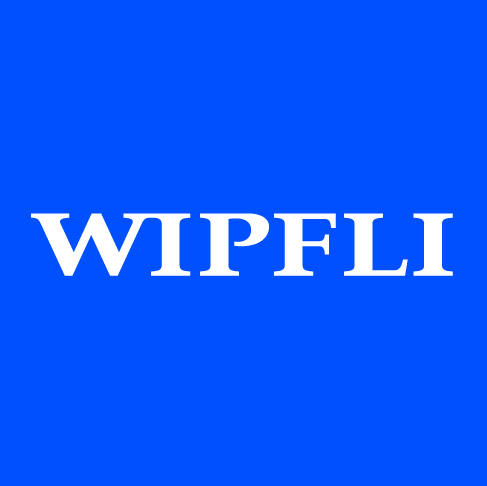 Wipfli Editorial Team