Side effects to adopting ASC 842, leases: Healthcare entities
Oct 23, 2020
Healthcare
By Emily Seehafer
Leasing equipment, real estate, and other tangible assets is a practice used across all industries with healthcare being no exception. Hospitals, clinics, and long-term care facilities enter into lease agreements for a variety of assets ranging from high-cost medical equipment (CT scanners, MRI machines, surgical robots, etc.) to less expensive items (paper copiers, scanners, etc.). Many healthcare organizations are well aware of the impending changes ASC 842 will cause to the financial statements and have already invested time into learning and understanding the accounting for lease agreements under the new standard.
Though many organizations are focused on the obvious changes of recording all leases over 12 months as a right-of-use (ROU) asset and lease liability, ASC 842 will also impact other business processes and management decisions. The recognition of leases as assets and liabilities on the balance sheet forces organizations to review service agreements in search of embedded leases. In addition, the change in financial reporting may impact ratios used in debt covenants for current or future lending agreements.
When implementing ASC 842, healthcare entities should consider the following to avoid unanticipated impacts on financial reporting and internal process:
Identifying embedded leases
Healthcare entities commonly utilize equipment from a source company in exchange for the purchase of inputs and services. Since these contracts do not classify any of the associated payments as "lease" or "rent," these arrangements are often treated as service agreements with payments being expensed in the period in which they occur. When analyzed in detail with the definition of a lease under legacy GAAP, these agreements may actually constitute a lease despite the explicit language of the contract. Since most of these contracts would qualify as an operating lease, the treatment of these arrangements as a service agreement instead of a lease do not misstate the financials under ASC 840 (previous lease standard). However, under ASC 842, a ROU asset and a lease liability must be recorded for all operating and finance leases with a term greater than 12 months, and as a result, the failure to identify embedded leases could lead to errors in financial reporting.
To identify embedded leases, healthcare entities should assess their operations for areas in which equipment, buildings, software, and other assets are used by the entity in exchange for some sort of consideration (including noncash other than the guarantee of the lessor's debt). This may require communication across departments to identify all potential instances of embedded leases. A lease as defined by ASC 842 contains an identifiable asset (this need not be explicit) in addition to the entity's right to control the asset over a period of time. If the three elements noted - 1) identifiable asset, 2) right to control the asset, and 3) contract spans a period of time – are present within an agreement, then the arrangement may contain an embedded lease and should be flagged for further examination.
Navigating the impact on debt covenants
When adopting ASC 842, an entity's liabilities will inevitably increase along with their total assets. The changes in assets and liabilities will impact financial ratios, which may influence compliance with debt covenants. The following actions can alleviate concerns surrounding debt covenant violations:
Review the language within current covenants: Some debt covenants contain clauses that exclude changes in financial ratios arising solely from a change in financial reporting in accordance with GAAP. Such clauses are referred to as "frozen GAAP" verbiage and would excuse organizations from updating their covenant calculations to incorporate ASC 842.
Compute the impact of ASC 842 on current debt covenants: It is possible the adoption of the standard will have no impact on current covenants as lease liabilities from operating leases do not constitute debt under ASC 842 and would not be factored into ratios such as debt to equity.
Maintain open communication with existing lenders: A proactive approach is encouraged and organizations should take the time to communicate the expected changes in their financials and applicable ratios as a result of ASC 842. Many financial institutions are aware of GAAP accounting changes and are open to discussing whether an amendment or restructure of existing borrowing arrangements could be a viable solution. Though the inclusion of a "frozen GAAP" clause may prevent the new standard from impacting debt covenants, the requirement to calculate ratios under legacy GAAP could become complicated in future years.
Review future borrowing agreements: Prior to entering into new debt agreements, ensure the contract language excludes the impact of lease liabilities and other prospective accounting changes when complying with borrowing requirements.
Call on Wipfli for assistance and guidance
ASC 842 is currently effective for nonpublic companies, which includes most nonprofit healthcare organizations, for fiscal years beginning after December 15, 2021. To prepare for the adoption of the new standard, organizations should take measures to educate their lenders and internal associates on the upcoming standards, implement required process changes, and assess the need to implement new software solutions to aide in accounting for leases under ASC 842. While these changes may present a considerable challenge, Wipfli is available to help ensure the transition is a smooth and efficient process.
Author(s)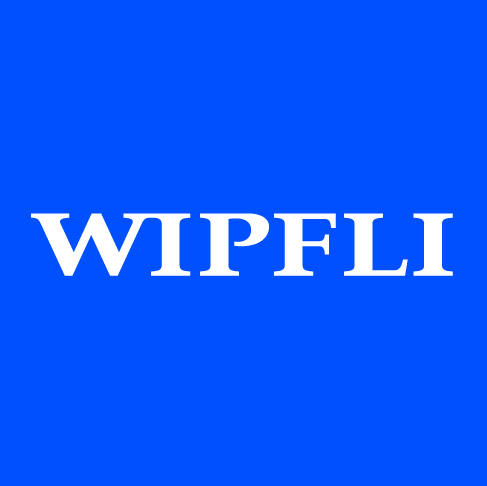 Wipfli Editorial Team