How to Optimize Your BOMs, WIPs and Routings to Increase Lead Times and Fulfillment
Oct 23, 2018
Manufacturing
By Shelly Renwick
The old phrase "time is money" is never truer than when it comes to manufacturing. So much of production depends on the time it takes to perform each workflow, which makes any gain in efficiency a huge win. And there are many areas that can see improvement — from having better visibility into your process efficiency and labor costs to tracking and ordering resources, you can increase production and save in overhead by becoming more efficient.
For example, every time a machine is down, you lose revenue but still pay the overhead costs of employees on the floor. And every time you don't have the parts on hand to fix a machine, you further increase your costs of doing business. No manufacturer wants to be in that position, but for some, it seems impossible to avoid.
For these manufacturers with processes that rely on Excel spreadsheets or technology that isn't keeping up with the changing needs of their organization, there's a whole new world out there — and it's called NetSuite.
NetSuite is an enterprise resource planning (ERP) tool, and its "Work Orders and Assemblies" and "WIP and Routings" modules are perfect for manufacturers. Just consider the issues you may be facing. Maybe it's difficult to get accurate inventory at the component and assembly levels. Maybe planning when to order materials and scrap is a challenge because you don't know how many work orders you have requiring certain materials, or how much scrap you have that can get a down machine up and running again. Maybe you've gone overbudget on labor, materials and scrap costs because you don't have an ideal way to track these costs. Maybe your processes themselves could use updating to become more efficient.
NetSuite can alleviate every single one of these issues, and more. Let's dive into three areas where it helps manufacturers become more efficient and productive:
Bill of Materials (BOM)
NetSuite saves you time by defining the inventory components (e.g., manufacturing fees and raw materials) required for a single assembly, plus those required for a particular work order, and putting assembly instructions into BOMs that are then packaged with assemblies and work orders.
Fulfilling work orders reduces inventory component quantities in NetSuite and logs costs in general ledger (GL) accounts, allowing you to track what components you're using and how much you're spending so you can prevent going overbudget.
Work in Progress (WIP) and Routing
If you have a high volume of work orders, the ability to track WIPs effectively saves a lot of time. NetSuite allows you to capture your operational setup and run-time, calculate the costs of finished goods, backflush material and labor, and collect costs at the operational level — all to help you streamline operations, identify cost-saving opportunities in production and procurement, and decrease your inventory holding costs.
NetSuite's routing and scheduling functionality allows you to create routings that detail the steps of a manufacturing process and define scheduling parameters. You can track production by operation, more easily monitor shop floor performance and automatically update completion quantities and times — all of which help optimize lead times and decrease costs. NetSuite also automatically adjusts the start and end times of operations based on previous operations, providing a more accurate schedule.
Tracking and Inventory Replenishment
With NetSuite, planning the build process for both production and special work orders is easy, and because work orders drive the demand for components, you can automatically replenish inventory levels of finished goods. NetSuite enables accurate components tracking that supports reorder points at your preferred stock levels. You can set automatic reorder points of assemblies and finished goods based on lead time, demand (both historical and seasonal) and supply-to-stock timelines.
NetSuite also maintains histories for each product assembly, allowing you to view and track all of an assembly's individual components. To assemble a final product, you can use a variety of build materials, or you can more effectively reuse existing inventory by undoing builds and reusing components.
Advanced Manufacturing
NetSuite's Advanced Manufacturing module takes you a step further by including everything in the "Work Order and Assemblies" and "WIP and Routings" modules, plus even more features that help you plan, enter data in real-time and manage quality. Just a few of the valuable features include:
Manufacturing costing
Rough-cut capacity planning
Finite production scheduling
Tablet and scanner data capture
Depending on your organization's needs, this may be an excellent module to leverage. In truth, modules are a great way to gain the features that benefit your organization without also paying for the features you'll never use. You can very well choose one module to start with and add more on as you begin changing processes and seeing results. Or if you're confident in the features the Advanced Manufacturing module offers, it may be worth it to start off with that one.
The most important point is that you don't have to break the bank getting a system in place that will help your business become more efficient. NetSuite's benefits alone provide a valuable return on investment (ROI) in the form of:
Improved customer satisfaction
Reduced inventory and distribution costs
Improved production efficiency and lead times
Reduced obsolete inventory carrying costs
Improved fulfillment rates and reduced back orders
One of the biggest challenges is implementing NetSuite successfully, as managing change and setting expectations with employees is one of the most difficult obstacles to overcome. It makes leveraging a team of NetSuite certified consultants critical to maximizing ROI.
Wipfli's NetSuite certified team has experience delivering NetSuite implementations on schedule and within budget, executing change management, training users and providing go-live support. If you have questions about how NetSuite can help your manufacturing business increase production and reduce overhead, contact us to learn more.
Author(s)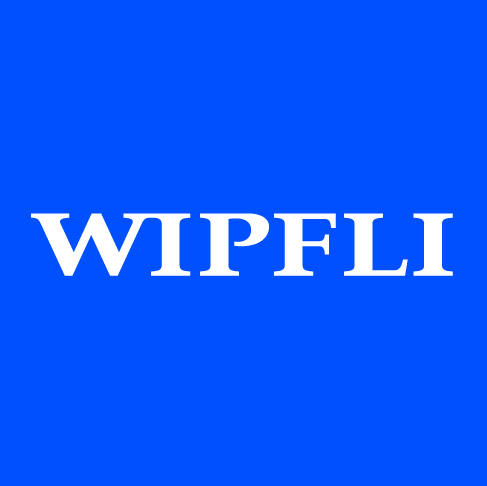 Wipfli Editorial Team