Tax Impacts of the Revenue Recognition Standard
Dec 02, 2018
In 2014, the Financial Accounting Standards Board (FASB) collaborated with the International Accounting Standards Board (IASB) to build a global standard for recognizing revenue on contracts with customers. The resulting standard, ASC 606, is the biggest alteration to generally accepted accounting principles (GAAP) in 20 years. Everyone from auditors to tax advisors have had to wrap their heads around the changes. The standard by itself is a beast; add on top of that changes to the tax reporting for revenue recognition, and together you have a monster of an issue to deal with.
Amendments to Tax Rules Under Section 451
Taxpayers are generally unaware that the Tax Cuts and Jobs Act (TCJA) included some foundational changes under IRC §451 regarding when taxpayers recognize revenue for federal income tax purposes. However, the Treasury and IRS were very much aware of the forthcoming changes to revenue recognition under ASC 606, and therefore, it's no surprise that we are seeing changes to IRC §451 around the same time that the ASC 606 standard is being adopted.
What Has Changed Under §451?
Prior to ASC 606, for financial accounting purposes, revenue was recognized when earned and realizable, a concept rather consistent with the fixed and determinable concept under the "all events test" of the tax law.
Under the "all-events test," an accrual method taxpayer must include an item in gross income when all events have occurred that fix the right to receive the income. Meaning, the required performance has occurred, payment is due or payment is made — whichever happens earlier — and the amount can be determined with reasonable accuracy.
However, TCJA incorporates into IRC §451 another "earlier of" provision. Under the TCJA, the right to income cannot be fixed any later than when that income is reported in an applicable financial statement (AFS).
For those with an AFS, ASC 606 may now require income to be recognized earlier for tax purposes than would be required under the all-events test, a potentially adverse result for taxpayers. Alternatively, those taxpayers without an AFS would continue to recognize revenue according to the principles of the "all-events test."
What Is an Applicable Financial Statement?
An AFS includes a financial statement certified as being prepared in accordance with GAAP, including:
Form 10-K, which is required to be filed with the U.S. Securities and Exchange Commission (SEC).
An audited financial statement.
Financial statements filed with any other federal agency other than federal tax purposes.
An AFS also includes a financial statement prepared using the International Financial Reporting Standards (IFRS) and filed with certain foreign government entities, or a financial statement filed with any other regulatory or governmental body specified by the Treasury and IRS.
This newly added AFS provision contained within IRC §451 was somewhat of a surprise, considering ASC 606 moves away from the fixed and determinable concept and modifies the statutorily framework of IRC §451 that has governed the tax reporting for revenue recognition for decades.
What Happens Next?
Both ASC 606 and the amendments to IRC §451 may result in a change in the timing of when revenue is recognized. Generally, when a taxpayer changes the timing of an item of income for tax purposes, IRS consent is required to change the method of accounting. Thankfully, Rev. Proc. 2018-29, as modified by Rev. Proc. 2018-49, allows taxpayers to obtain automatic consent from the IRS for a change in the tax reporting of revenue recognition, provided the change is made in the same year that the ASC 606 standard is adopted.
Rev. Proc. 2018-29 grants automatic consent where the taxpayer wants to change their method consistent with ASC 606 for the identification of the performance obligations, the allocation of the transaction price to those performance obligations and/or considering the performance obligations satisfied.
However, the automatic change procedure does not apply to a change in the way the taxpayer identifies, contracts or determines the transaction price, including the inclusion and exclusion of variable consideration in the transaction price, or as mentioned above, a change made in a year different from the year in which the taxpayer adopts ASC 606. These changes can only be made under the non-automatic consent procedures of Rev. Proc. 2015-13, subject to applicable filing fees.
Other Tax Impacts of the Revenue Recognition Standard
Changes in the timing of revenue recognition could also have impacts on state taxable income, especially since many states use federal taxable income as the starting point, and revenue apportionment factors have increased in popularity. Additionally, there could be impacts on non-income-based taxes, such as sales, excise or value-added taxes.
New timing differences may result between financial accounting and tax reporting, including impacts from variable consideration and the related transaction price, treatment of contract costs and related capitalization, and issues related implied price concessions versus customer credit risk.
Key Takeaway
Clearly, the interplay between ASC 606 and IRC §451 can be quite complicated, especially for those without a tax foundation and skillset. As taxpayers evaluate the possible impacts of ASC 606 on their financial reporting, those taxpayers should similarly evaluate the impacts of the §451 amendments on the tax reporting for revenue recognition.
Author(s)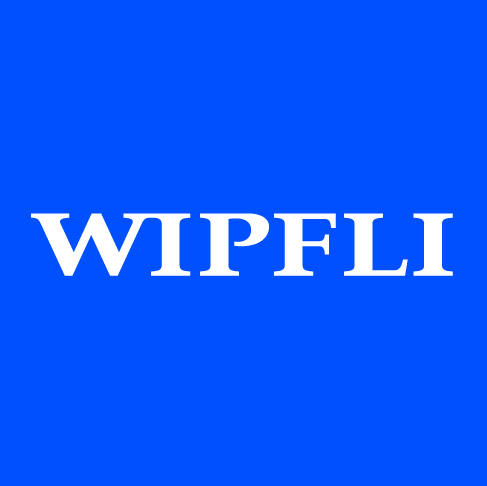 Wipfli Editorial Team