It's time for your business to take e-commerce seriously
Jun 03, 2020
By Billy Collins
Online commerce is having its day in the sun. That our current state is the fault of a global pandemic is both correct, yet not the entire story.
Yes, consumers and business alike have been forced to make a sizable number of their purchases through some digital channel during the last year. However, e-commerce has been surging and eating into traditional sales channels for years. Now that COVID-19 has forced consumer behavior change, businesses that have failed to make digital part of their sales model will struggle to remain viable in the coming years.
Pre-pandemic, forecasters estimated global e-commerce would reach a total value of more than $34 trillion by 2024, seeing a projected 32.4% growth from 2019. For most businesses, the choice to leap into e-commerce — or whatever the analog is for your industry — has always been about the tradeoff between cost and timing. No one wants to spend too much too early or too little too late.
Now, all bets are off. Companies that have spent a decade or more refining their digital sales channels alongside their physical infrastructure are going bankrupt. Companies that have never so much as launched a website are faced with myriad solutions, products and technologies to pick from.
Regardless of where your business falls on this spectrum, the future of commerce is being conducted online, and everything — from how customers research and shop for products and services to how those things are delivered — is changing faster than anyone could have predicted.
With that in mind, here are some quick experiments your business can run to see how ready you are for your digital commerce future. They'll allow you to test and learn in a low-risk manner so you can find opportunities to optimize when the market and consumer spending beings to recover.
Launch an MVP e-commerce website
MVP stands for minimum viable product in the software development world. An MVP is quite literally the minimum amount of features and functionality a product should have to be valuable for a customer. In the case of your very first e-commerce experiment, creating an MVP is the lowest-risk option you can explore.
Website building platforms like Squarespace and WordPress make creating an e-commerce website extremely simple, and the tools can be dirt cheap compared with the gamut of fully customized website solutions. Additionally, platforms like these walk you through every step you'll want to take to execute an online commerce experience, including the design of your site, your product catalog, accepting payments and much more.
Simplicity does come with drawbacks, though. What you gain in speed, you lose in some of the customizations. The platform you choose may not work with your backend inventory management system or your collection process. You may need highly tailored pricing options that don't fit well into these platforms' structures
But, that's why this is an MVP.
Pick your best products or services
Since we're discussing an MVP, you should only select products or services that will help you complete your experiment.
Don't spend hours upon hours figuring how to make your entire product catalog available on your new e-commerce website. Instead, pick and choose from among your products and services for the most value-generating ones for customers.
Additionally, think about how those products or services will work when someone attempts to buy them online.
Does the way someone buys your products fit in a traditional e-commerce flow? What might you need to change about the way you describe, market, sell and even price the product when you're not able to speak directly with a buyer? And, does the checkout flow communicate simplicity to the customer or confusion?
Keep all these questions in mind when selecting the products or services you'll offer. If you don't, there's a good chance your customers might fall out of the purchase funnel altogether.
Plan promotions carefully
A spectacular way to drive traffic to your new e-commerce website is through promotions, sales or deals. If you already have a marketing model that supports product promotions, great! But, even if you don't, you'll want to be careful about how you plan and execute these promotions.
If you're brand new to digital commerce, your supply chain may be in for a bit of a surprise the moment you open the floodgates to — let's hope — hundreds or even thousands of orders at once. Consider whether you're set up to support a large increase in order volume. The worst thing you could do to a customer is pull the rug out from under them by telling them no more products are available when they've just felt the satisfaction making a purchase.
If you plan promotions, make sure you've got a tight understanding of your inventory and consider placing a cap on the number of orders that can be placed using the promotion. Who knows, this strategy could even create some serious FOMO among your most loyal customers and make your experiment even more successful.
Consider your approach to customer loyalty
A formalized customer loyalty program may not apply to your business today. However, the principles of creating loyal customers are universal. The digital space is the perfect place to create and experiment with a loyalty program.
A formal loyalty program allows you to reward your best customers based on their purchase behaviors and through referring you to new customers. And, an e-commerce website should have the analytics you need to get one off the ground and track how successful it is.
If a formal loyalty program is not in your future, you can still you the power of digital to personalize your website experience to individual users. When someone visits your website, you can collect a variety of data points on their other online behaviors. You can then use this data to serve content, products or services that are the most likely to resonate with that customer.
This is absolutely a more advanced strategy — beyond the scope of an MVP e-commerce website — but building a foundation that pushes you in this direction will only make your business stronger and more attractive to customers long-term.
How we can help
At Wipfli Digital, we're specialists in giving businesses the keys to own their digital future.
We can help create a quick and easy-to-manage e-commerce website or other digital commerce platform for your business. We can also set you up with the tools you need to scale your e-commerce presence into the future, setting you up for success in a post-COVID-19 world. Learn more about our e-commerce services.
Sign up to receive more information on improving your digital capabilities, or click here to visit our COVID-19 resource center for more on how to navigate the impact of the pandemic.
Related content:
3 keys to a winning mobile strategy
"Do you take crypto?": Accepting cryptocurrency as a form of payment
Fraud and cybercrimes exploding during COVID-19
Author(s)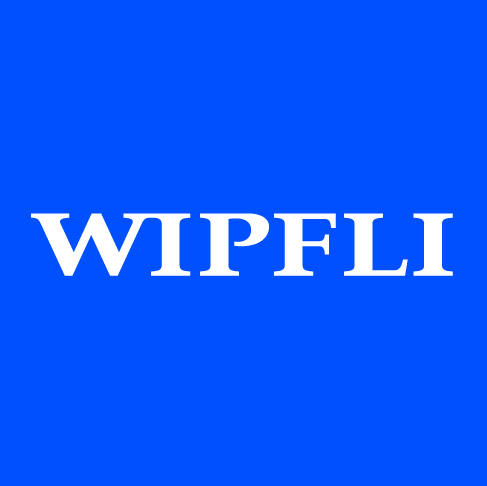 Wipfli Editorial Team