Managing your tribe's cash flow during COVID-19
Apr 03, 2020
Cash is essential to the health of your tribe's governmental operation. It's the neutralizer that not only enables your departments to operate but also ensures the administration's very survival.
Managing cash flow, especially in times of uncertainty, can be the make-or-break factor between mere survival and emerging from challenges successfully. With what tribal administrations are experiencing with COVID-19, the number of unknown factors make managing cash flow all the more complex.
To help tribal governments navigate cash flow, especially in periods of uncertainty or crisis, here are four key factors to successful cash flow management:
1. Start with your real fixed costs
While your cost allocation plan and indirect cost collections may be up to date, they do not predict cash flow. With tribal governments, many costs are predictable, and most are controllable. Labor costs, vendor payments, overhead — you generally know what you have to spend every month. If you don't know these figures, they should exist in your accounting system.
The first step for a tribal government to manage cash flows while navigating COVID-19 is to perform a cash flow analysis. You must identify the items that create your cost, how much your costs are, the resources available for use and the in-flow of resources that will be available for use in the short term. Make sure to look at your different types of financial statements.
Most tribes tend to focus on their prior month's financial statements to indicate the health of their funds. This only tells you what yesterday's cash flow was. Looking at the balance sheet along with a real-time budget to actual analysis is key in helping decision makers understand what tomorrow's cash flow will look like. This is why financial institutions analyze the tribe's balance sheet to determine the ability to repay loans and the long-term financial outlook of the tribe.
Certain balance sheet accounts could help build long-term stability. Turning those non-cash assets into cash is critical, especially during challenging times. All assets should be looked at with the lens of how they generate resources to meet the obligations and needs of the tribe. Spending cash on slow-yield items for economic development purposes won't help your tribe grow or be able to meet its current obligations.
In addition to your income statement and your balance sheet, you should also review your cash flow statement. It can help you understand how cash moved over a specific period in the general fund or at the individual grant level. It shows cash inflows and outflows, tells you how much cash you had at the beginning versus the end of the period and shows how much cash you collected versus how much you paid out. It also separates cash flow into three categories: cash flow from operating activities, cash flow from investing activities and cash flow from financing activities.
Viewing the income statement, balance sheet and cash flow statement together can give you the full picture of the tribe's current financial state and the availability to use resources.
2. Assess potential risks to cash flow
Assessing risks to the tribe's cash flow should always be a part of your financial risk assessment practices. There are several common risks to be aware of:
Revenue source: If a large part of your revenue comes from a handful of grants or your casino, the tribe is at risk because those sources have a significant impact on the tribe's revenue and cash flow. If one or more of those sources is depleted or suffers a business disruption, the impact of that disruption will have a negative effect on the tribe's cash flow and overall cash position.
Vendor network: It's likely that your tribe and its related enterprises rely on a handful of key suppliers for materials. Relying on a few key suppliers increases the risk of the business because, as with COVID-19, any disruption to those supplier relationships reduces your ability to operate, thus reducing cash flow.
Debt levels: Higher levels of debt means more resources are being used on interest. If the tribe has a restricted cash flow or low levels of cash, the payment of interest becomes a substantial business risk. However, being able to forecast repayments of principal and interest is helpful in analyzing cash flow management. Tribes with fixed-rate debt with longer terms (or time due) gain automatic stability in the expected cash flow for these obligations.
Many tribes carry variable-rate debt because of the attractiveness of lower interest rates. If a tribe experiences a reduction in cash flow while interest rates rise and an increase in cash flow when interest rates drop, it's critical to understand the impact this type of debt has on the tribe's cash flow and ability to meet obligations such as payroll and cash reserve requirements.
3. Make easy fixes to cash-flow issues
One of the most common cash-flow issues for tribes is the slow influx of cash. Your tribe's practices around paying vendors and receiving revenue from your funding sources both factor into this concept.
If your tribe likes to pay bills quickly, understand that this potentially could be negatively affecting your cash flow while your revenue sources are decreasing. In circumstances like we are seeing with COVID-19, you can balance the cash flow by setting standard terms across your accounts payable department for when you pay bills. Aligning the cycles in which you pay bills can significantly impact and improve cash flow when facing challenges.
If your funding sources routinely pay you at prescribed times, adjust your price or payment terms with your vendors accordingly. Set standard terms in your accounts receivable department so that there are reliable expectations for collections. If you have strong vendor relationships, many vendors will be willing to work with you.
During times of uncertainty when tribes need to monitor and keep cash flowing, they should look to negotiate additional incentives from their vendors for paying timely. Such incentives could include discount terms for paying within a specified time. Multiple vendors agreeing to discount outstanding invoices by a few percentage points for prompt payment can provide much-needed extra cash when managing cash flow during uncertain times.
4. Look into financing and aid
The Federal Deposit Insurance Corporation (FDIC) is encouraging financial institutions to help affected borrowers in a variety of ways. From payment deferment to interest-only payments, tribes should proactively work with their banks to schedule payments for the benefit of the tribe. Tribes should also consider if a proactive increase in their line of credit might help with upcoming cash-flow constrictions.
Emergency funds are becoming available through federal programs. The CARES Act includes a number of provisions for Indian Tribes, such as:
$8 billion for the Tribal Stabilization Fund to provide emergency relief to tribal governments and offset costs incurred by Indian Tribes due to the COVID-19 pandemic.
$1.032 billion for the Indian Health Service (IHS) for coronavirus response efforts, including treatment and preventing the spread of COVID-19 on tribal lands.
$100 million for the USDA's Food Distribution Program on Indian Reservations.
$453 million for the Bureau of Indian Affairs (BIA) Public Safety and Law Enforcement.
$327 million for the Bureau of Indian Education (BIE) and Tribal Colleges and Universities (TCUs).
$305 million for Indian housing programs from the Department of Housing and Urban Development (HUD).
The CARES Act also ensures that tribes and their businesses are eligible for the $454 billion loan guarantee funds and $349 billion under the Small Business Administration (SBA) Loan 7(a) Program.
Cash flow management
During a crisis like the COVID-19 pandemic, it's easy for the view of the future to shorten. Tribes will sometimes be operating on a weekly or even daily basis. Many tribes and their respective enterprises have been forced to quickly shift from a mindset of abundance and long-term growth, to short-term survival and emergency planning.
Identifying quick and impactful ways to manage cash flow is a mission critical component in today's environment. Transparency with your employees, funding agencies and broader set of stakeholders, along with a commitment to helping vendors help you, can be keys to getting your tribe back to the basics and surviving this period of stress and uncertainty.
Author(s)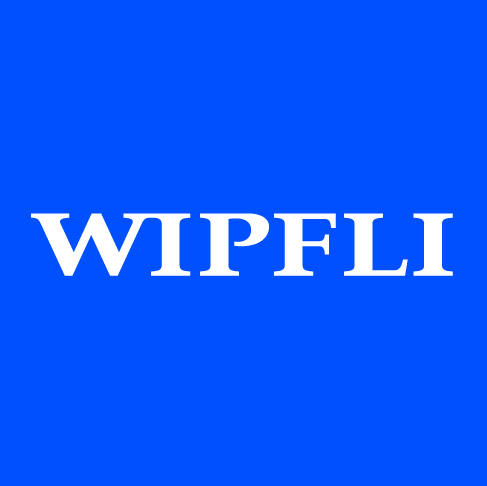 Wipfli Editorial Team