Are tribal casinos ready for the next, inevitable crisis?
May 30, 2022
Casinos are pretty well-prepared for once-in-a-lifetime events like weather emergencies and active shooters. But a pandemic? There was no playbook for that.
The COVID-19 outbreak hit Indian gaming operators unaware. Before the abrupt shutdown, many tribes were engaged in expansion plans or shoring up financing to maximize their development potential. Those plans became irrelevant overnight.
And the scale of the pandemic outweighed most tribes' emergency management plans. For example, during a weather crisis, help and supplies can be brought in from other regions. Not this time. Staff and resources were limited, everywhere. The entire industry was hurting at the same time.
Tribes are disproportionately hurt when casinos — their economic engine — can't operate. Closing a casino cuts off revenue and critical services for tribal members. And measures to keep people safe, like shutdowns and social distancing, isolate tribal members from their community. It's a blow to tribal culture and pushes tribal communities further from outside help and support.
As the saying goes, "what doesn't kill me, makes me stronger." Finally, in 2022, we're nearing the part of the COVID-19 story where tribal casinos overcome adversity and emerge stronger.
Some Indian casinos are marching toward total recovery and beyond, even posting record-breaking years. How?
Tribal casinos that rebounded the quickest leveraged these tools and skills:
Flexibility
Tribes that reacted quickly to new information performed better than operations where leaders chose to "wait and see." Resilient casinos dropped long-term ambitions and plans, at least in the moment, to refocus their attention on very short-range, micro plans. When data suggested social distancing was a priority, they immediately reacted and provisioned for it.
The CARES Act and American Rescue Plan funds were a lifeline to tribes, but they came with expiration dates. Tribes needed flexibility to address new needs, with new budget processes and channels, and with very little time to plan or prepare.
Active listening
Information is critical during an emergency, but it was scarce and shifting during the early days of the pandemic. As the crisis continued, regional policy differences (and political attitudes) made it difficult to interpret the "right" thing to do — for guests, for employees and for the tribe.
Tribal leaders had to actively listen to stakeholder concerns and balance pressures from inside and outside the tribe (e.g., state and local governments). They also needed to hear local market sentiment to evaluate guest- and employee-readiness to return to the floor.
Active listening is a crucial part of workforce planning, too. Tribes that valued their staff, offering competitive benefits and re-examining their pay scales early, were able to retain more of their employees.
Delegation
Tribal leaders are responsible for the tribe, its members and all of its casino's business operations. That's a lot of responsibility riding on just a few people.
Resilient operations have committees and business structures that filter and cascade responsibilities across more tribal members. That way, if leaders are cut off from operations due to illness or social distancing, business can continue (almost) as usual.
Delegation of responsibility creates stability during prolonged leadership absences and transitions.
Technology
Tribes that leveraged technology to enable remote work were better off than casinos that relied on being on-site to access tools and information.
Remote work options kept many tribal members employed (and thus serving the tribe). Cloud-based tools and communication technologies also helped casinos retain key institutional knowledge.
Successful tribes used technology to prevent gaps in communication, leadership and decision making.
Data analytics
The pandemic made it more difficult to forecast and plan for the future. There are too many "what if" versions of spreadsheets for analysts to ponder — unless they have the right data and the right tools.
Budgeting and financial planning & analysis are must-have skills for recovery. Casinos that aren't collecting and applying data are at a huge disadvantage as they plan for the future.
Optimism and creativity
The future is still uncertain, but tribes should remain optimistic. Customers will come back, especially in metro regions where people are eager to get out and enjoy live experiences again.
But that doesn't mean the experience will be exactly the same as it was before the pandemic. Recovering casinos have been open to new demands from employees and guests, and altered policies and processes from "the way it's always been." They have been willing to experiment with new amenities, different revenue streams and unique benefit plans for employees.
Ready or not?
Tribal casinos weren't ready for the global pandemic. But they gained tools and skills that will help them navigate the next crisis — wherever it comes from.
Strategic planning is an essential element of preparedness, even though it looks different today. Timelines aren't as far-reaching and there's more room for change. And that's OK.
It's more important that casino operators have a strategic vision, with ways to evolve and respond to variables and new circumstances.
How Wipfli can help
Wipfli has accounting, business advisory and technology consulting resources to help tribes thrive well into the future. Start by benchmarking your operations against industry peers with the 2021 Indian Gaming Cost of Doing Business Report. It's the only industry report that quantifies the financial performance of Indian gaming facilities.
Then, work with Wipfli's tribal gaming experts to create a powerful, yet adaptable, strategic plan for your tribe's greatest asset.
Author(s)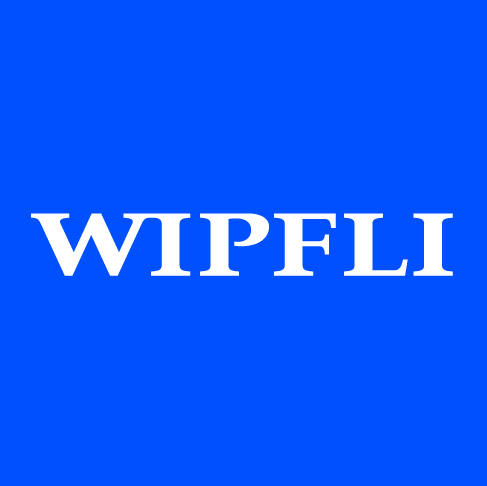 Wipfli Editorial Team