California Earthquake Regulations Impact Hospitals
Jun 05, 2019
Healthcare
Hospital construction costs have nearly doubled in California since 2001, rising at a rate of 14% per year above the Consumer Price Index.
Earthquake engineers, state officials and hospital providers have reported that the costs of retrofits often are comparable to those of new construction projects and that they greatly disrupt hospital operations.
Faced with the cost of retrofitting and the reality that a building will have to be rebuilt eventually, hospitals have generally considered retrofitting to be a non-starter. The cost of retrofitting the most vulnerable buildings would be $45 to $100 billion, according to a study by RAND Institute researchers. Bringing less vulnerable buildings into compliance would add another 20% to the total cost.
Those costs would be difficult for hospitals to absorb as part of their ongoing business expenses as those increases ultimately will be passed along to patients. Reduced accessibility of health care would have the effect of further upward pressure on health care costs, and the inevitable increases would be passed on to both private and public payers.
As a result, many hospitals are building new acute care facilities or moving those services into compliant buildings. They can then re-purpose the non-compliant building to other uses, which allows them to avoid the costs and disruptions of retrofitting or demolishing and rebuilding.
Seismic Regulations Overview
California seismic regulations set by state regulators only apply to buildings that provide acute care services.
Alfred E. Alquist Hospital Act in 1973
The first act enacted specifically for hospitals is the Alfred E. Alquist Hospital Seismic Safety Act. The Alquist Act was enacted in 1973 in response to a 6.6 earthquake in Sylmar that severely damaged four major hospitals in 1971.
The act established seismic safety building standards for hospitals built after 1973, saying facilities must be "reasonably capable of providing services after a disaster."
Legislators only focused on pre-1973 buildings, assuming new construction would gradually replace older buildings.
A study released in 1990 showed that more than 83 percent of the state's hospital beds were in buildings that were not deemed safe under the Alquist Act. Lawmakers were drafting revised legislation when a 6.7 magnitude earthquake hit in Northridge in 1994, crippling hospitals.
Senate Bill 1953 in 1994
Consequently, Senate Bill 1953 (SB 1953)[1] was enacted to expand the Alquist Act. Highlights include:
Requiring hospital buildings that contained acute care operations (including all urgent care facilities) to be able to survive earthquakes without collapsing by Jan. 1, 2008
Mandating that all existing hospitals be seismically evaluated and, if needed, retrofitted by 2030
Directing the Office of Statewide Health Planning and Development (OSHPD) to consult with the Hospital Building Safety Board in developing emergency regulations including performance categories for measuring risks to buildings and life in the event of an earthquake.
Subsequently, OSHPD and the hospital safety board developed these seismic categories:
SPC-1: These buildings pose the most significant risk of collapse and a danger to the public after a strong earthquake. These buildings must be retrofitted, replaced or removed from acute care service by January 1, 2008 (extended).
SPC-2: These are buildings in compliance with the pre-1973 California Building Standards Code or other applicable standards but are not in compliance with the structural provisions of the Alquist Hospital Facilities Seismic Safety Act. These buildings do not significantly jeopardize life but may not be repairable or functional following an earthquake. These buildings must be brought into compliance with the Alquist Act by January 1, 2030 or be removed from acute care service.
SPC-3: These buildings are in compliance with the Alquist Act and don't jeopardize lives but may not be repairable or functional after an earthquake. They can be used to 2030 and beyond.
SPC-4: These are buildings in compliance with the Alquist Act yet may experience some structural damage in an earthquake. They may be used to 2030 and beyond.
SPC-5: These buildings are the least likely to collapse. They are in compliance with the Alquist Act and are reasonably capable of providing services to the public following an earthquake. They may be used without restriction to 2030 and beyond.
In 2016, a new category SP C-4D was added to ease the financial cost on hospitals:
SPC-4D may be a way to unlocking an acute care center's full existing potential. SPC-4D could provide highly environmentally and economically sustainable solutions for medical centers. Constructing an OSHPD regulated building is a massive undertaking requiring millions of dollars and many years of planning and production. In certain cases, hospitals would benefit greatly from saving existing buildings and retrofitting existing inventory rather than demolishing functional buildings in favor of new construction.
SPC-4D: SPC-1 and SPC-2 buildings undergoing a retrofit to this level can continue functioning indefinitely (beyond 2030).
Senate Bill 1953, 2011 amendment
SB 1953 was amended in 2011 to allow SPC-1 hospital buildings to seek an extension of up to seven years. If qualified, a hospital could take until 2020 to upgrading to SPC-2 level.
If there are no further revisions, all hospital structures rated an SPC-1, SPC-2, or were reclassified from either of those categories after retrofitting, must be demolished, replaced, or changed to non-acute care use by 2030.
Debt Market Reaction to Seismic Requirements
The debt markets have looked at the seismic regulations mostly as another credit attribute to evaluate.
The hospital credit remains the main issue with bondholders and banks evaluating the ability of the hospital to repay the debt and fund any needed future capital expenditures.
Since 2008, non-compliant hospitals have secured hundreds of millions from bond issues and have also received numerous bank and FHA insured loans that extend beyond the 2030 deadline without any additional earthquake compliance restrictions.
Summary
The challenges facing health care facilities in California in meeting seismic compliance regulations are daunting, but not insurmountable.
The costs are significant and will impact budgets, but it seems unlikely any hospitals will be forced to close in 2030 for non-compliance.
Throughout the history of seismic regulations in California, legislators have shown their willingness to amend the laws to allow more time for hospitals to meet requirements and avoid a shutdown. The consequences of closing hospitals would put communities at risk of potentially higher healthcare costs or losing access to healthcare services all together.
In addition, acute care providers that have buildings not in compliance are being creative in finding feasible solutions, such as moving acute care services to a compliant building.
At the same time, the tax-exempt bond markets have not placed any additional restrictions on the term of the debt offered to California hospitals and have relied on the normal credit underwriting process to determine the most appropriate term level of hospital debt.
In addition, the Department of Housing and Urban Development has not placed debt limitations on their FHA insured mortgages for California hospitals.
---
[1]It should be noted that V.A. Hospitals are not subject to the requirements of SB 1953
Author(s)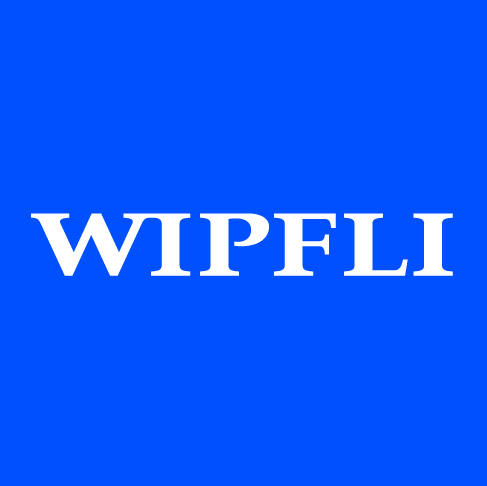 Wipfli Editorial Team