Strategic Planning: The Senior Living CEO's Perspective
Jul 01, 2019
Healthcare
By Robert Schaefer
As a former senior living CEO, I remember the fast-paced days that were often impacted by unexpected issues limiting my ability to address my to-do list. I recall the challenge of needing and wanting to be visible to the elders we served and our exceptional staff while also meeting all my other responsibilities. The days were long and demanding but also rewarding.
Today's senior living executives continue to face a rapidly changing industry with numerous day-to-day demands. They are pulled in many directions: finding quality, mission driven and caring staff; maintaining strong occupancies; maximizing a quality mix in assisted living and skilled nursing facilities; addressing changes to Medicare and Medicaid reimbursement; and meeting quality and regulatory standards, just to name a few.
Faced with these overwhelming day-to-day demands, planning may end up being limited to a narrow planning process that focuses on one issue and then identifies a plan to address that single issue only. The risk is that in taking a piecemeal approach with limited planning, we may actually add to our day-to-day challenges.
Certainly, with all the current demands that need the CEO's immediate attention, it is hard to stop and take a broad look at your organization, your competitors, your market and the issues that may impact your organization's future. And then add to that trying to block out extended time to get strategic input from your executive leadership and board of directors — who typically are very busy business leaders themselves — and you're putting in a lot of effort.
Making Time for Strategic Planning
But if you don't carve out that time, you're never going to get yourself out of crisis management mode. I think the key is having a consultant who will really work through the process with your executive and board leadership.
A consultant does the heavy lifting. They keep things focused, help set the agenda and then keep the planning process as tight and as thorough as possible. They can be far more than a facilitator, too, providing targeted market research for your local area and educating your group about the demographic challenges and opportunities ahead.
Every organization works differently, of course, but in my experience, I found that a single-day, off-site meeting with our board leadership was the most effective. You can get more accomplished in a six-hour focused timeframe versus three dispersed two-hour meetings.
Rallying the Staff
My experience, for the most part, is that staff want to be involved in the strategic planning process. Staff want to have input on the organization, and they want the organization to be successful.
As a leader, one of your challenges will be to determine how much input you get from each level of the organization. And then, if you've included front line staff in the process, how will you demonstrate that their concerns were heard, particularly if those issues don't rise to the top in terms of forward strategy? Including them in ongoing messaging around the plan, plus addressing any small-win issues that you can, will help secure buy-in and continued affinity.
On Not Shelving the Plan
I think one of the biggest obstacles to successful strategic planning is that the plans get too big. You have to narrow what you're going to do. While you may want to identify long-range objectives that go out five years or more, three-year plans with goals for each year are likely to be more successful.
Your group will surface a lot of issues in a strategic planning process. But if you identify 10 goals, they're not going to get accomplished. Your team will be overwhelmed by that volume. The more you can focus, prioritize and gain agreement on a few key targets, the better.
Another part of effective execution means maintaining your plan as a living, breathing document in years two and three. Encourage your leadership group to reevaluate. Are we on track? If not, is it a matter of focusing our efforts, or do we need to pivot? Constant reexamination will help your group stay nimble and proactive in the face of emerging challenges — while simultaneously maintaining consensus for the organizational priorities.
Ensure Your Organization Is Around to Plan for the Future
With the ever-increasing pace of change in the senior living market, it's no longer enough to be responsive. A comprehensive strategic planning process is the path to proactive, agile decision-making.
Many senior living providers have struggled to keep pace with the changing business landscape. Some have decided to put their heads down and power on, hoping (and sometimes failing) to weather the turbulence. But others are stretching and evolving, looking for ways to create a more agile organization that can adapt quickly in the face of change.
A strategic plan gives you the stability and clarity you need to cultivate that kind of forward-thinking culture and makes you step back and consider your mission and vision. Your plan is the grounding that gives you the information, insight and discipline you need to more readily adapt to changing customer demands, regulations, funding issues and the evolving competition.
Ultimately a strategic plan is worth the investment of time and resources to ensure your organization's future. Completing a strategic plan, preferably every three years, will minimize some of the day-to-day challenges and ensure that your efforts as CEO are focused on driving the organization's future success.
Overcome the Overwhelm With Wipfli
Wipfli senior living consultants have a core focus on your market. We'll assist in structuring and focusing the strategic planning process, managing your time and ensuring clear strategies emerge that set your organization up for ongoing success. Contact us to start your plan.
Author(s)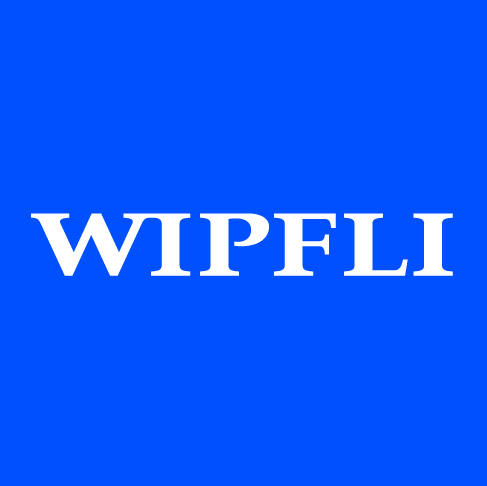 Wipfli Editorial Team