Why Casinos Are Upgrading to Sage Intacct from Sage 100
Oct 30, 2018
Business management solution upgrades are not something you do for fun. Yet, you can't ignore how quickly growing and complex organizations are taking the plunge and investing in cloud solutions. Over the past decade, the cloud has become quite mature, offering superior features to on-premises solutions and ultimately morphing into the platform of choice for new solutions to be developed. In addition, cloud solutions offer an enhanced user experience, intuitive reporting and analytics, streamlined integrations and access from anywhere, on any device, with just an internet connection.
With the average time to deploy a new financial management system down by as much as 80%, upgrading your financial management software can transform your accounting department while delivering a measurable and significant return on your investment.[1]
Today's advanced cloud solutions are extremely open and allow for the frictionless movement of information from system to system. Now, each department in an organization can make the best choice for their needs. They can maximize performance and reduce the risk of being dependent on one vendor. It's also important to consider that the investments organizations are making into "best-in-class" technologies are 10 times the amount of the investments being made into cloud suite vendors. Competition leads to innovation, which leads to more advanced customer options. Customers want choice, deep functionality and the seamless flow of information — and they get it with premier cloud solutions like Intacct.
In August 2017, The Sage Group announced that it had agreed to acquire Intacct Corporation — the reigning number-one, customer-rated accounting software solution — for $850 million. Since the acquisition, Sage has positioned Intacct as the future of its Sage Business Cloud. Sage defines Business Cloud as "the first and last cloud financial management solution you will ever need." Sage Business Cloud is used by more than three million customers and is backed by over 13,000 employees operating in over 25 countries.
The company's decision to bring Intacct into the fold derived, in part, from industry pressure — Sage had struggled to develop a leading, multi-tenet cloud solution that would provide both deep financial and operational insight. Prior to acquiring Intacct, Sage had three cloud products in its suite, which are the focus of the company's new "cloud-first" strategy: Sage One, which is designed for very small businesses; Sage Live, which is geared toward small yet growing businesses; and Sage X3, which is often used by larger enterprises.
Assessing the Impact on Sage 100
The Intacct acquisition and its impact on Sage's product strategy have made headlines in the industry — countless press releases and new stories have touted the Sage One, Sage Live and Sage X3 products. But it's clear that Sage 100 (formerly known as MAS 90) is the product that will be most affected by these structural and strategic changes.
Sage 100 has been around for decades and brings plenty of valuable accounting functions to the table. But the technology has faced stiff competition in recent years, even from other legacy ERP packages like Microsoft Dynamics SL.
Now companies that use Sage 100 are faced with some pressing questions: How does the software fit into Sage's cloud-first strategy? How long will the company support Sage 100? Companies may worry that their partners will drop support of Sage 100 altogether, altering their business operations and processes for better or worse.
So what factors are driving organizations to transition from Sage 100 to the new Sage Intacct product suite? Here are five of the most common we've seen:
1. Manual reporting methods aren't keeping up with organizational growth.
Sage 100 offers many useful reporting solutions, but as companies grow, we often find they're frustrated with the lack of flexibility in the software's capabilities. In many cases, finance departments depend on IT or an external consultant to modify their existing reports or create new ones. As a result, departments spend far too much time manually entering data into Excel and are forced to endlessly manipulate data and format required reports, charts and graphs by hand.
Once organizations have grown to the point where spreadsheets have become too cumbersome, they often transition to Sage Intacct, which has built-in dashboards and reports that can massively reduce or even eliminate the need for Excel-based accounting. Sage Intacct's dashboards and reports provide finance and leadership with instant visibility into important data, which enables them to make informed, timely decisions. The software also updates dashboards in real-time and is configurable for each user's unique needs.
2. Organizations are compromising effectiveness and profitability due to manual processes.
A key benefit of the Sage 100 solution is that it offers organizations a solid suite of financial and operational modules. However, those modules aren't optimized for certain types of highly regulated or nuanced industries such as project-based organizations, hospitality, gaming, professional services, nonprofit, media and entertainment. As a result, these organizations must adopt manual workarounds for processes like vendor management, procurement, revenue recognition, project accounting, fund accounting and grant management. And as expected, these workarounds breed problematic outcomes — think diminished productivity, customer service limps and profitability shrinks.
For these industries, a solution like Sage Intacct can make all the difference. The software automates key processes such as the opportunity to cash, document management, internal audit trail and communications around transactions and fund management, which can facilitate cost-effective and informed decision-making.
3. Organizations with multiple entities or locations need their financial management software to provide more flexibility.
When it was released in the early 90s, Sage 100 was a cutting-edge solution with innovative, game-changing capabilities that are still relevant today. But its features don't necessarily account for the often-complex financial management challenges that organizations face during rapid and unprecedented growth.
Sage Intacct was built for the cloud, from the ground up, and offers robust flexibility for scale within a modern organization, including:
Multi-entity management: Sage Intacct automatically consolidates financial and operational reports, intercompany transactions, allocations, shared chart of accounts and customer and vendor information.
Dimensional accounting: Instead of relying solely upon the chart of accounts and user-defined fields, Sage Intacct offers organizations the ability to track and analyze an unlimited number of data dimensions.
Multi-book accounting: The solution tracks and reports on an unlimited number of books, including accrual, cash, tax, generally accepted accounting principles (GAAP), etc.
4. For growing organizations, a "one-size-fits-all" solution isn't an option.
At the time when Sage 100 was released, the prevailing wisdom was that a suite of financial and operational modules from a single-solution provider was the best method for enabling required functionality across an organization. The idea was that this methodology would simplify integrations, ongoing support and periodic upgrades.
The problem? No single suite of applications delivers on this promise. And in many cases, only one part of a one-size-fits-all suite represents the ideal solution, which means the rest of the organization has to deal with sub-optimal results.
These days, most organizations are interested in migrating away from the limitations of a single vendor suite and instead have invested in "best-in-class" solutions like Salesforce, Adaptive Insights, AvidXchange and ADP, to name a few. Sage Intacct naturally fits into this category — it integrates with more than 400 leading cloud solutions with backward-compatible APIs for 12-plus years, which help ensure that integrations still work after upgrades. As a result, organizations can utilize the tools they want for each line of business and feel confident that the entire solution works together seamlessly.
5. Organizations are looking to the cloud to elevate their strategic focus and success.
Organizations increasingly are looking for better ways to reduce the burden on internal IT and free up in-house resources to pursue more activities that add value and grow the business (for instance, devoting more time to serving clients and driving the organization's mission forward). Sage 100 is an on-premises application, which means that it can be hosted but won't drive transformation like a true cloud application.
Sage Intacct provides organizations with access to critical data and financial information — anywhere, anytime and on any device. The annual subscription includes four, hassle-free updates each year as well as all hosting, backups and data security. This empowers the accounting, finance and IT teams to maximize their time, increase productivity and be more strategic resources for the entire organization.
Of course, any major technology decision requires ample thought and shared discussion among your key stakeholders and leadership team. If you think your organization is ready to make a transition or simply start the conversation, contact us.
---
Author(s)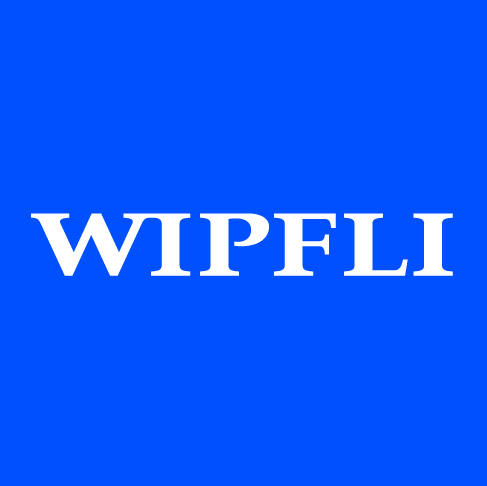 Wipfli Editorial Team