Improve Order Management Workflows in an Omni-Channel World
Apr 10, 2019
Manufacturing
By Nate Kaney
As the economy scales, many job shops that produce consumer goods or sell to discrete manufacturers are scaling with it. Customers are placing orders in multiple ways, driving the rise in omni-channel commerce. Websites, applications, mobile devices, interactive catalogs and other eCommerce channels are increasing as the go-to methods for placing orders. Physical locations and email, fax, phone, mail or the good old-fashioned way of sitting down with a sales rep are still popular methods as well.
With information being exchanged through so many avenues, it can be difficult to keep it all straight and ensure a smooth customer experience. Perhaps that's one reason why the cost of poor customer service has risen to more than $75 billion a year for businesses.
The good news is that two-thirds of customers would be more loyal and recommend a company that provides good service, with nearly half saying they'd spend more money. To create that experience in today's modern marketplace requires modern enterprise resource planning (ERP) technology that can keep up with the demands and help improve order management workflows and customer service.
First, let's look at how smaller manufacturers and job shops often handle orders.
The Problem with Legacy ERP Systems
In my consultant role, I work with many organizations that have a legacy ERP system or, sometimes, none at all. Just as produced goods and the ways in which customers order them have changed considerably in recent years, so, too, have ERP systems.
Without the right tools in place to support their processes, users inevitably develop their own ways of doing things. Before you know it, everyone is operating in silos, relying on tribal knowledge and sloppy processes, and becoming overwhelmed.
Instead of improving order processing and fulfillment, the limitations of outdated ERP systems often lead to over-reliance on manual recordkeeping. In other cases, those who are under-served by legacy systems or find their dashboard interfaces confusing or laborious look for separate applications to complete their work. These third-party apps often end up being incompatible and are used as stand-alone features that don't integrate with their old ERP. Data ends up being kept in multiple places, making it impossible to generate timely and accurate reports and increases the likelihood that important order details are missed. The result? Employee morale declines along with customer satisfaction and sales.
The Advantages of Today's ERP
A modern ERP system, such as those offered by NetSuite, encompasses the entire company's data and creates visibility across every department. It can easily capture data from multiple channels, such as email, websites, scanned documents, manual entries and more. While NetSuite offers robust out-of-the-box functionality and highly intuitive dashboards for standard transactions, the system can be customized for individual users based on the forms, reports, functionality and information they need most often.
Instead of important data and reports being isolated to a select few people, the entire organization can access what it needs without having to submit a request to IT or to the "keeper of the data." The good thing is that modern systems leverage the cloud to perform updates automatically and can scale with your business, all while ensuring your data remains secure and in compliance.
There are many other versatile ways that an upgraded ERP can help your organization streamline the order process, including:
Price levels: You may sell an item to one customer for $10 but to another for $9.50. These types of differences can be easily tracked within the system and automatically pull the correct pricing for each order.
Task assignments: Tasks can be delegated for anyone in the order workflow and for specific sales reps based on their territories. When an order is placed, an automated workflow can send an email to affected individuals outlining next steps, along with deadlines and details. NetSuite has a powerful order-to-cash process to see what's happening at any step in the process and shortens the order-to-ship timeframe.
Shipping: ERP systems can integrate with FedEx and UPS shipping data and place tracking information right on the order, eliminating the need to go to a third-party website to check the shipping status.
Integration: It's not uncommon for a company to use other platforms to conduct business. NetSuite can integrate seamlessly with third-party programs such as Salesforce, Outlook, eCommerce sites and marketing platforms. Instead of checking several different places for data, it's all captured within NetSuite and can be used to create real-time reports.
Customer center: Instead of having to call and check the status of their orders or pricing for items, clients can receive limited access to log into the system to view their order information, improving the customer experience.
Billing: NetSuite's order and billing management capabilities integrate your sales, finance and fulfillment teams to improve quote accuracy, eliminate billing errors, strengthen revenue recognition processes and drive fulfillment accuracy and efficiency.
Linked transactions: Every related transaction can simply link to one another. When you create a quote, it can automatically convert that information to a sales order (so no details are missed) and, subsequently, to an invoice. Not having to manually transfer order details prevents human errors and establishes a smooth flow from the sales quote to order fulfillment and invoicing.
Workflow approvals: Some companies have established complex, multi-tiered approval hierarchies and policies. With NetSuite, you can set up different roles for employees. For example, managers can be alerted about large purchase orders that exceed a sales rep's assigned threshold. Once alerted, the manager can accept or deny the transaction or go back to the sales rep to inquire about the order before it's routed to a customer service rep for placement. This not only improves accountability and can head off potential problems but also fosters healthy communication between departments.
Making the Transition, Reaping the Benefits
Exceeding customer expectations for omni-channel fulfillment is possible with today's ERP solutions, but it doesn't happen overnight. Numerous resources, videos and online materials are offered by NetSuite for those who like to learn on their own, but personal training from a certified NetSuite consultant is often most helpful. Having someone who can guide users with hands-on training is typically the easiest and fastest way to create adoption and reap the many benefits of an ERP, including:
Increased revenue and customer lifetime value
Boosted profits with effective inventory and order management
Seamless delivery through cross-channel interactions
Empowered employees to service customers across all touchpoints
Lower cost to integrate, maintain and change your order management processes
As with any technology implementation, it can be challenging up front. See the bigger picture and know that your system can do what's needed for your business. Contact the NetSuite-certified consultants at Wipfli today to assess your needs and develop a strategic ERP solution.
Author(s)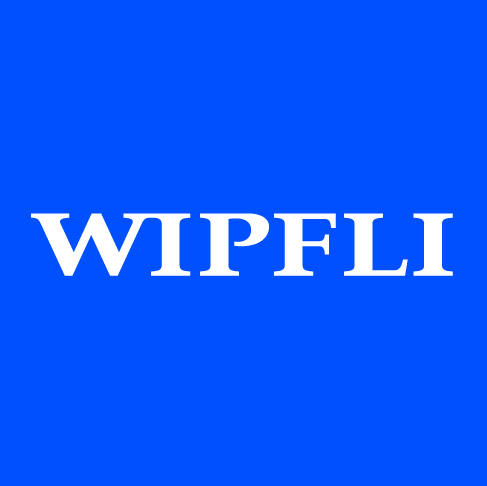 Wipfli Editorial Team