How COVID-19 creates opportunity for fair lending risks
Jun 17, 2020
By Jeff Rieck
Financial institutions are slowly coming to terms with the economic fallout from the COVID-19 pandemic.
The Bureau of Labor Statistics reported in June that 21 million people were unemployed in the U.S. Meanwhile consumer debt has seen a 1.1% increase in consumer debt, though the Federal Reserve acknowledges the increase does not fully reflect the impacts from COVID-19.
With nearly 14 million newly unemployed Americans seeking financial relief options, financial regulatory agencies have issued a wave of guidance that offers flexibility to financial institutions seeking to provide that economic relief.
Considering the times we are in, as well as the regulatory changes, every institution should consider regulatory guidance and constructively work with its borrowers to mitigate risks of potential fair lending violations.
Fair lending
The Equal Opportunity Credit Act (ECOA) provides protections to credit worthy applicants without regard to an applicant's race, color, religion, national origin, sex, marital status or age (provided the applicant has the capacity to contract); to the fact that all or part of an applicant's income is derived from a public assistance program; or if an applicant has in good faith exercised any right under the Consumer Credit Protection Act.
It should go without saying that financial institutions should continue to adhere to ECOA requirements when offering or responding to requests for some of the flexible options recommended. When considering information obtained on a credit application, financial institutions should remain mindful of the following:
A creditor may not require a signature other than the applicants or joint applicants if, under the financial institution's creditworthiness guidelines, the applicant or applicants qualify for the credit obligation; and
If an applicant qualifies for a credit obligation under the income derived from a public assistance program, such as unemployment benefits, financial institutions should extend the obligation to the applicant without scrutiny of the applicant's income source.
Extending borrowers credit does pose some additional risks in this environment and financial institutions may feel having additional signers serves as a reasonable safeguard. Requiring additional signatories when an applicant would otherwise meet internal creditworthiness guidelines is a violation of the ECOA.
If a credit-worthy applicant would qualify for credit and is receiving unemployment insurance benefits as a result of a COVID-19 related lay-off, then financial institutions should not consider the applicants income source in its decision; rather, consideration may be shown to the length of time an applicant is likely to receive such income and to what extent unemployment benefits can be subject to attachment and garnishment.
Predatory lending
A number of institutions are offering borrowers lending solutions designed to alleviate short-term pains such as unemployment or furlough. These small dollar loans are certainly a good-faith effort to help and do provide some added security in uncertain times.
We encourage financial institutions to consider a borrower's financial need before promoting lending products. While well-intentioned, these loans may be scrutinized as predatory if financial institutions are promoting loan products as a safety-net for financial difficulty. If an applicant is furloughed or is facing short-term unemployment, a short-term loan may make sense; however, financial institutions should continue to put applications through prudent underwriting, including an assessment of income and ability-to-repay, to ensure the applicant can meet the terms of a new credit obligation.
Financial institutions should also consider that any loans offered under temporary small dollar loan relief programs may be subject to the Consumer Financial Protection Bureau's (CFPB) Payday Lending Rule.
While the Payday Lending Rule mandatory underwriting requirements are not effective until November 19, 2020, institutions were required to comply with the remainder provisions of the rule as of August 19, 2019. If a loan is $500 or less and substantially repayable within 45 days, the loan is a covered short-term loan.
The rule also scopes in other loan types, including open-end and closed-end loans that contain balloon payments or that require borrowers to make at least one payment that is more than twice as large as any other payment. If a loan meets the definition of a covered loan under the Payday Lending Rule, financial institutions must provide certain payment requirements as well as meet other regulatory obligations.
Loan servicing
On March 27, 2020 Congress enacted the CARES Act, which provides borrowers of federally backed mortgages certain relief upon borrower request. Borrowers who can affirm a claim of financial hardship as a result COVID-19 are entitled to forbearance if their mortgage is a federally backed mortgage loan. Any fees, penalties, and additional interest is prohibited during the forbearance period.
It is notable that portfolio loans are not covered under the CARES Act, nor is how payments should be handled at the end of the forbearance period, and disclosure and outreach is not required. While the CARES Act certainly provides relief to all borrowers, federal and state regulators are urging mortgage servicers to do their part to offer relief type programs that will help borrowers through this troubled time.
On March 22, 2020 and April 7, 2020, the Board of Governors of the Federal Reserve System, the Federal Deposit Insurance Corporation, the National Credit Union Administration, the Office of the Comptroller of the Currency, CFPB and the state banking regulators published interagency guidance encouraging financial institutions to work with borrowers unable to meet obligatory payments.
The agencies are advocating for financial institutions to remain proactive and serve the interests of their borrowers and the economy; prudent actions consistent with safe and sound practices will not result in criticism from regulatory agencies during examination, so long as these practices are fully documented. A good will gesture should not result in disparate treatment.
Developing guidance for staff to handle servicing and modification requests received from borrowers during this period is one way to ensure objective decisioning. For example, developing criteria for the approval of skip payments, portfolio loan forbearance requests, and temporary rate reductions reduces any possibility of discriminatory decisioning.
How Wipfli can help with fair lending assessments
Many financial institutions are embracing their role in this pandemic and providing support to borrowers and communities in need of assistance.
In uncertain times, all financial institutions should consider developing solutions that provide beneficial relief to vulnerable borrowers while building meaningful and lasting relationships.
As a trusted advisor to financial institutions, Wipfli can offer guidance and support to your organizations regarding mitigation of risks of potential fair lending violations and can help your organization deliver value to where it's needed most: your community.
Need more help with COVID-19 issues?
We're here to help you navigate the uncertainty of the COVID-19 pandemic and its impact on your people, finances and business. We have developed a library of resources in our COVID-19 resource center to help you stabilize today and prepare for tomorrow. We also have solutions that can help you manage your people, strategy, operations, business finances and technology. We're here to help. Contact us today.
See our articles on:
Talent and strategy
Business finance
Legislation and regulation
Cybersecurity
Technology
Personal finance
Author(s)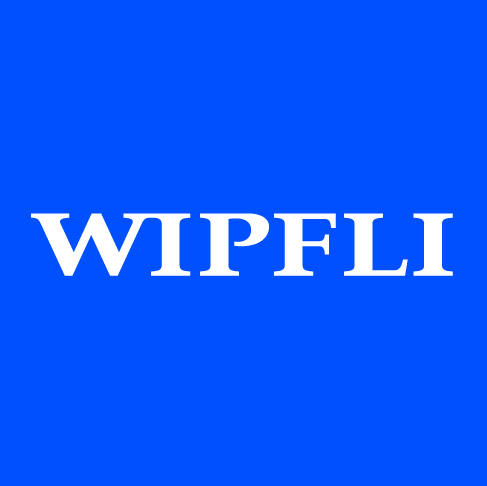 Wipfli Editorial Team