Serving Fund Managers, Fund Service Providers and Hedge Fund Investors
Accounting, Audit and Tax Solutions for Alternative Investment Funds and Registered Investment Advisors
With clients ranging from private funds to multi-million dollar public and private offerings, we offer a range of solutions to help our client define and achieve their objectives.
Our focus on utilizing technology and building efficiencies allows us to offer the highest quality services while maintaining some of the most competitive pricing in the industry. Our experience in the industry is both wide and deep, and our knowledge of the intricacies of its regulations and requirements is unparalleled.
We Offer a Broad Range of Services Including:
Consulting related to fund formation, structuring, documentation review and investors reporting
Audit and Tax Compliance
Outsourced Accounting and Fund Controller Services
Surprise Examinations for Registered Investment Advisors
Full Suite of Technology Services – From Cyber Security to ERP/CRM/Financial Systems Design and Implementation
Fund Manager Focused
We serve the specific needs of managers of start up, and emerging investment partnerships. This includes: hedge funds, private equity funds, venture capital funds, etc.
While the complexity of certain funds, or investor demands can require a Big 4 auditor to be use, we have carved out a unique niche in providing a cost-effective alternative for funds from inception up to $1 billion of assets under management. We feel strongly that we have built the best value proposition for this market. Top-quality knowledge with hands-on customer service.
While we do have limits on the number of clients we can accept, we are always looking to meet existing managers or individuals considering setting up a fund. These meetings allow us to determine how our knowledge and experience could help them achieve their goals.
Fund Investors
Investors in all types of Pooled Investment Vehicles or Alternative Investments
Due diligence procedures should be a primary concern any time you make an investment. The importance of these procedures is magnified when looking at private investment vehicles or any type of alternative investment.
As an audit and tax firm specializing in the investment partnership industry, we understand the investors need to obtain complete and accurate information upon which to base their decisions. More importantly, we understand our role in helping them obtain that info.
While the auditor is hired by the fund manager, they work to serve the needs of all the users of the financial statements. This includes both existing and prospective investors.
Whether you are considering an investment in a hedge fund, private equity or other type of pooled investment vehicle we encourage you to contact their auditor. Ask the auditor about their experience in the industry, their relationship with the client, as well as any services they have provided, or attestation reports that they have issued.
If you are interested in learning more about investing in a private investment offering, or specific services that we provide, please contact us.
Hedge Fund Service Providers
We Value our Fellow Service Providers
In working to provide the best value in audit and tax services for our clients, we clearly recognize the need to work as effectively and efficiently as possible with our clients' other service providers.
Whether an attorney, a third-party administrator or other type of consultant, we will do everything we can to maximize the effectiveness and efficiency of the communications and workflow between our organizations. This commitment allows both firms to provide the best experience for our mutual clients.
Patke & Associates, a leading investment partnership services provider, joined Wipfli LLP on August 1, 2019.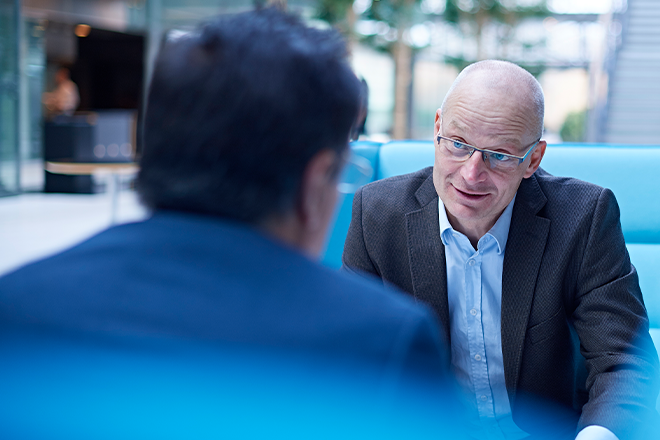 Featured Thought Leader
Ronald S. Niemaszyk
With over 25 years of experience, Ron Niemaszyk serves as an engagement principal to many of the firm's flagship investment partnership and broker-dealer clients. In this role, he is responsible for supporting the delivery of audit and tax services as well as ensuring that clients' goals and objectives are met.